ST. LOUIS • The man gunned down near Union Station Tuesday afternoon after quarreling with other riders on a MetroLink train is the brother of a defendant on trial this week for shooting and injuring a police sergeant in 2015.
Darian Jordan, 22, was shot about 1:30 p.m. Tuesday after stepping off a MetroLink train near South 18th Street and Clark Avenue.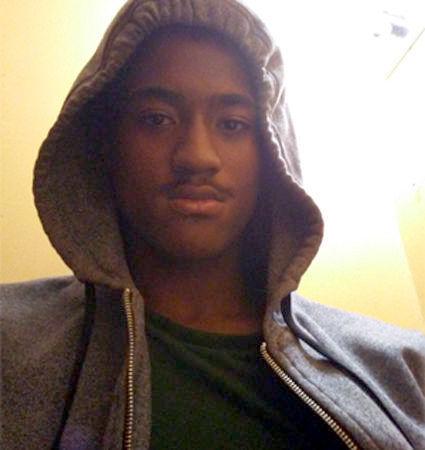 He is the brother of Dale Wolford, who is on trial this week in St. Louis Circuit Court on charges of shooting and injuring a police sergeant in the Central West End 2½ years ago.
Jordan's relatives say Jordan was attending the trial to support Wolford. Jordan had left the courthouse Tuesday during lunch break. He was going to walk to the train with another brother who had to go to work, relatives say.
Police say Jordan was killed after two groups of people argued on a MetroLink train.
Jordan and the shooter were among those arguing, police say. A relative of Jordan's said the argument began with dirty looks that boiled into a quarrel.
The gunman shot Jordan after they got off the train at 18th and Clark, police say. A passing driver rushed Jordan to a hospital before police or paramedics arrived. Jordan died at the hospital.
On Wednesday, police said they had made no arrests in the killing. They were searching for a 20-year-old man, but did not release his name or a detailed description. Anyone with information about the attack is asked to call CrimeStoppers at 866-371-8477.
He was the 11th homicide victim of the year in St. Louis. He lived in the 4300 block of St. Ferdinand Avenue, according to police.
From 2015: Vest saves officer; investigators question wounded man and examine car thought to have been used.
Wolford was riding in another car that pulled up next to Lowe, authorities said at the time. Wolford got out and opened fire, police have said. A bullet-resistant vest stopped a slug from penetrating Lowe's torso.
The sergeant shot back and, in his car, chased the gunman but lost sight of him near a parking garage on York Avenue. Wolford was arrested a few days later in Maplewood. A motive has not been made public. Police at the time described it as an unprovoked ambush.