EDWARDSVILLE — Timothy Banowetz pleaded guilty Tuesday morning to the murder of Edwardsville lawyer Randy Gori in one of the most high-profile Metro East murder cases in years.
Banowetz, 30, a former pharmacy student, admitted to one count of first-degree murder in connection with Gori's death Jan. 4, 2020, at his sprawling rural Edwardsville home.
Banowetz also pleaded guilty to two charges of armed robbery for tying Gori's two children, ages 13 and 15, with zip ties and robbing them in their home.
Prosecutors in the plea deal agreed to cap the murder sentence at a maximum of 60 years. The armed robbery charges will add a possible six to 10 years, which will begin at the end of the murder sentence, according to the plea.
Banowetz faced a possible life sentence and 10 felony charges before agreeing to the plea deal Tuesday, moments before the trial was set to move into opening statements in Madison County Circuit Court.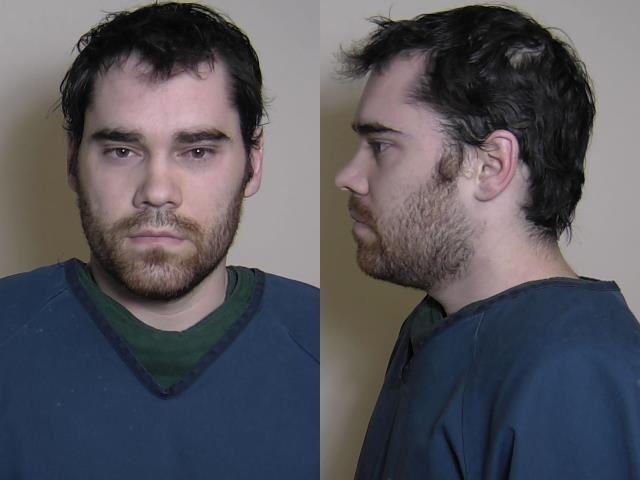 "Nothing focuses the mind like having to face a jury of your peers," Madison County State's Attorney Thomas Haine said at a news conference Tuesday.
Haine said the deal was made with the approval of the Gori family in part to spare them from the ordeal of a trial.
"Nothing can heal the terror and loss that Timothy Banowetz has caused the Gori family and this entire community," he said. "But at least today we have some measure of justice and some measure of closure."
'Overwhelming' evidence
Haine outlined what he called the "overwhelming" evidence stacked against Banowetz, including a surveillance video of the beginning of the attack and a to-do list Banowetz wrote laying out the crime step by step.
Haine said the killing was "greed and envy in a warped mind which caused a terrible, cold-blooded murder for money."
On the day of the murder, Gori, 47, had called police about 11 a.m. when he found an abandoned black Ford F-150 registered to Banowetz about a half-mile from his property on Mooney Creek Lane in Edwardsville.
Later that night, about 9 p.m., police received a 911 call to the house and found Gori dead, with his hands in zip ties, his throat slit and multiple stab wounds. His 2020 Rolls-Royce Cullinan SUV was missing.
Surveillance cameras captured Banowetz pulling a fake gun on Gori and his two children after they returned home from dinner, Haine said. The video also shows Banowetz forcing all three to the ground and zip-tying their hands, the prosecutor said.
Banowetz then searched the kitchen of the home and took about $4,000 in cash but was interrupted by a woman who was on the property, Haine said.
Haine said Gori's final act of bravery was to lead Banowetz away from the children in the home to protect them.
"We believe at that point Banowetz, enraged that his plan was falling apart, viciously stabbed Randy Gori in the basement of his home," Haine said. "His children were not present for this, thank God."
After killing Gori, Haine said, evidence showed Banowetz attacked the woman who arrived at the house in her car, but she was protected by her two German shepherd dogs and Banowetz fled in Gori's Rolls-Royce.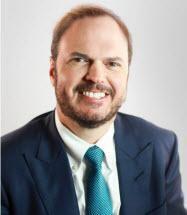 The next morning police returned to where the pickup had been spotted. Soon, Banowetz walked up to officers from the wooded area and said he was searching for his truck, Haine said.
The pickup had been towed away, and officers saw Banowetz had blood on his shirt, Haine said.
Banowetz also dropped a handwritten note on the ground as he reached for his ID, Haine said.
The note was a to-do list that, according to prosecutors, included: "Watch from binoculars from woods, use gun and knife to subdue, zip-tie hands and duct tape mouth, have withdraw $4 million to $6 million from bank, kill all of them and take zip ties and duct tape off, burn bodies and house."
Banowetz was arrested and the Rolls-Royce was soon found nearby with Gori's blood inside and Banowetz's DNA on the steering wheel, Haine said.
When police took Banowetz in for questioning, Haine said he told them: "I don't think you need me to admit to anything. You guys already have what you need."
Prosecutors say that Banowetz had never met Gori but planned the attack as a robbery because Gori was well known as a wealthy, successful lawyer.
Banowetz might have known about Gori because Banowetz was a car enthusiast and Gori was widely known as a luxury car collector.
Banowetz began searching for information online about Gori and his family, along with other wealthy people in the area around September 2019, Haine said.
Evidence tracked Banowetz buying binoculars, zip ties and a fake gun before the crime, Haine said.
At the time of the crime, Banowetz was living in his truck and using a locker room for a bathroom at the St. Louis College of Pharmacy, where he had been enrolled for two years, according to pre-trial hearings.
Banowetz was $11,000 behind on tuition and on the brink of being unenrolled from school with a deadline to pay just a few days before the murder, prosecutors said in the hearings.
Court records show Banowetz was evicted a month before the killing from his St. Louis apartment at 2017 Washington Avenue in Downtown West.
The Gori legacy
The trial was set to play out in Edwardsville, where the Gori name is still prominently displayed on his former law office and property company.
The Gori Law Firm specializes in asbestos litigation nationwide, touting more than $3 billion in compensation for clients.
Gori also owned multiple properties in the area and had a passion for collecting luxury vehicles, especially Ferraris. He owned 20 Ferraris and served as vice president of a local chapter of the Ferrari Club of America.
Shortly before his death, Gori pledged to donate $2.5 million to the city of Edwardsville to help build a 40,000-square-foot ice rink.
In 2019, Gori's firm, formerly Gori Julian & Associates, also donated $1 million to his alma mater, St. Louis University. The institution renamed a lobby of its law school in downtown St. Louis the "Gori Julian Grand Lobby."
Gori's wife, Beth Gori, remains the principal partner and owner of the Gori Law Firm. She sold the property on Mooney Creek Lane to a limited liability company for $3 million last December.
Haine said Tuesday that victim impact statements and more evidence in the case will be presented at the sentencing hearing for Banowetz.
Banowetz's attorneys will be able to present mitigating evidence to advocate for a shorter sentence. A date for the hearing has not been set.
Judge Kyle Napp, who is presiding over the case, could sentence Banowetz to a total maximum of 70 years in prison.
This story was updated at 3:30 p.m. Tuesday with more information from prosecutors.