ST. LOUIS • A St. Louis man could face 30 years in federal prison after admitting a role in two 2017 carjackings, including one that resulted in the death of De Smet Jesuit High School assistant football coach Jaz Granderson.
Floyd Barber, 23, pleaded guilty to four felonies in federal court Tuesday: two counts of armed carjacking, one count of using a firearm in a carjacking and one count of using a firearm in a carjacking resulting in a death. 
Barber is set to be sentenced in September. His plea agreement recommends a sentence of 30 years in prison.
Barber is among three defendants charged in connection with Granderson's death. One co-defendant, Jherrica Dixon, 25, pleaded guilty May 23 to eight felonies and admitted luring four men, including Granderson, to carjackings. Another co-defendant, Kurt Wallace, 24, who is accused in court documents of actually shooting Granderson, has pleaded not guilty. Defense lawyer John Stobbs has said Wallace has "indicated a complete desire to go to trial."
In Barber's plea, he admitted to participating in carjacking the 27-year-old football coach on Oct. 16, 2017. Barber confronted Granderson at 326 Walsh Street along with Wallace before the shooting, according to the plea. Granderson was later found by police and medical personnel a short distance away in the 5100 block of Minnesota Avenue. He was pronounced dead at a hospital. 
Wallace and Barber fled in Granderson's 2017 Jeep Grand Cherokee, the plea says.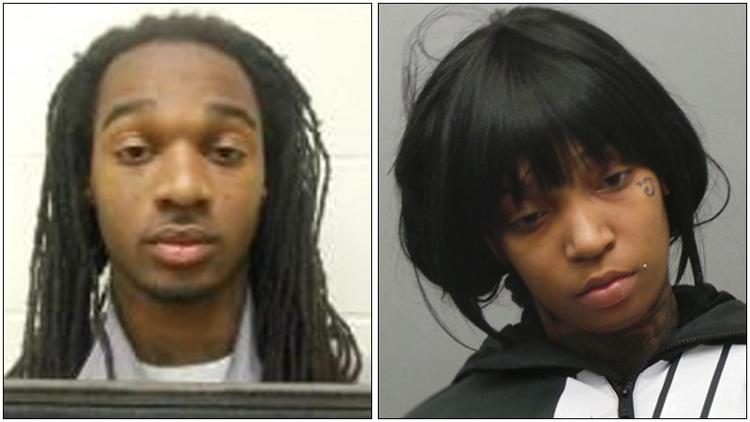 As part of the plea agreement Tuesday, Barber also admitted involvement in another armed carjacking in September 2017 involving a Kia Optima with two occupants in the 5900 block of Cote Brilliante in St. Louis. Barber admitted to driving the stolen car from the scene.
 Granderson, who lived in the 1500 block of Biddle Street in St. Louis, was a former standout on the Kirkwood High School football team who went on to play at the University of Northern Iowa and Lindenwood University and had a tryout opportunity with the Kansas City Chiefs.