ST. LOUIS — Prosecutors on Thursday said the alleged confession of the shooter of 7-year-old Xavier Usanga is "not fully supported by the evidence," and that the evidence "is insufficient to charge anyone yet."
The statement from St. Louis Circuit Attorney Kimberly M. Gardner called for any witnesses to come forward and cooperate with investigators, and said that prosecutors have "asked for a significant amount of follow-up work from police designed to clarify facts and corroborate testimony."
"Based upon the current evidence and Missouri law, we are unable to determine who is legally responsible for the death of Xavier," the statement says.
Her statement follows criticism on social media about her office not charging Malik Ross, 23, in the crime. Federal prosecutors have said that Ross stole $50,000 from his employer as part of a plan to flee the city, believing himself responsible for the shooting.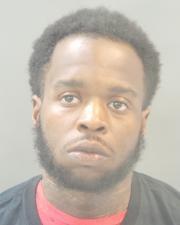 "Justice does not mean charging someone with insufficient evidence, charging someone to alleviate public pressure, or taking one narrative or one piece of evidence and making broad assumptions about the facts of any case," the statement says.
It also says that "the release of snippets of information (true and untrue) regarding the investigation has made the search for the truth a lot more difficult."
Federal public defender Bevy Beimdiek, Ross' lawyer, declined to comment Thursday.
During a federal court hearing called on Tuesday to determine if Ross will remain in jail until trial on the stealing charge, police detective John Anderson said Ross called his aunt after the Aug. 12 shooting. Ross told his aunt that he "killed that boy" and needed help getting out of town, Anderson said.
Anderson said that Ross then stole a bag containing $50,000 from his employer, Garda World Cash Logistics, by dropping it in the street for his aunt to pick up. 
After Ross' arrest on the federal charge, he spoke to police for four to five hours, according to court testimony Tuesday.
Ross told police he didn't mean to shoot at Xavier and never saw him, Anderson said. He did see someone on a nearby porch with a gun, and heard a shot, Anderson said, adding, "It was them or me," at one point during the questioning. There was also discussion, but no resolution, about whether Ross legally owned a gun.
Police have not recovered the weapon that shot Xavier, a prosecutor said during the hearing, although police did recover two guns during a search of a home in the 1600 block of 17th Street.
Gardner's statement says "Missouri's current gun and self-defense laws make us all less safe and hinder law enforcement's ability to hold people accountable in this and so many other cases."
"Please call Crimestoppers. Call the police. Call my office," Gardner implored. "I believe when we all work together, we can bring justice to Xavier and all crime victims."
Area residents told Xavier's parents that the shooting stemmed from a dispute over a basketball game between Ross and the 18-year-old who was wounded in the shooting.
Prosecutors on Thursday also charged a St. Louis man in Sunday's shooting death of 15-year-old Sentonio Cox.
Charges say Joseph Renick, 54, shot Sentonio once in the head as the boy was backing away with his hands raised. Renick was charged with first-degree murder, armed criminal action and unlawful use of a weapon.
Bail information for Renick were not immediately available. Charges said he has a previous felony conviction in St. Louis County for failure to pay child support.
Sentonio's body was found in the 7300 block of Vermont Avenue. He is the latest of at least 13 children killed by gunfire in St. Louis this year, and the third child killed between Friday evening and Sunday morning.
"I found my baby laying face down, shot in the head," his mother Roxzyanna Edwards said at a vigil this week. "It was really dark, but as the sunlight beamed up … God showed me he was right next to me."
His mother said she went looking for him around 4 a.m. Sunday because her nephew had awakened her and said he didn't know where Sentonio was. The two had been walking home when they heard gunfire. Edwards' nephew ran, then realized Sentonio wasn't with him.
The other two children killed last weekend were Jurnee Thompson, 8, who was shot outside a chop suey restaurant while waiting for a food order with relatives, and Nyla Banks, 10, found dead with and both her parents, Antoinette Banks, 45, and Gene Watson III, 46, in a Downtown West loft apartment about 6:30 p.m. Saturday, police and have said. All three were found with puncture wounds, though police would not elaborate on the causes of death.
Malik Ross, 23, appeared in court on an unrelated charge: Prosecutors said he stole $50,000 from an armored car company for which he worked.
Coverage of children who died in the St. Louis area in 2019
These are the local incidents of homicide or neglect involving children, based on Post-Dispatch reporting. This list doesn't include children killed in car accidents (unless a criminal charge was filed) or incidents not being investigated by homicide detectives.