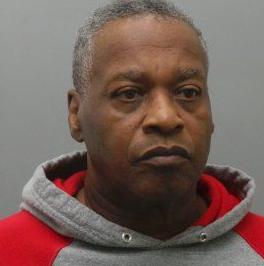 CLAYTON • A former teaching assistant already facing charges of sodomizing a 7-year-old boy three years ago at a Hazelwood school is now charged — along with his boyfriend — with conspiring to murder the boy and his mother.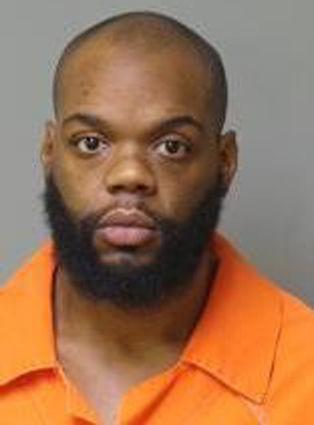 St. Louis County prosecutors charged on Wednesday Deonte Taylor, 36, and Michael Johnson, 66, each with two counts of conspiracy to commit murder and two counts of tampering with a witness in a felony prosecution.
Johnson's charges say that between Feb. 7 and Feb. 26, Johnson agreed with Taylor to give money to a confidential informer so the informer could murder the boy and his mother to prevent the two from testifying against Taylor in the sodomy case.
Taylor's charges say Taylor asked the informer to kill the boy and his mother and then ordered Johnson to pay the informer. Johnson delivered payments to the informer, according to court documents.
The boy is now 10, authorities say.
Johnson and Taylor are being held without bail at the St. Louis County jail. St. Louis County Circuit Judge Brian May, who is presiding over the sodomy case, approved a prosecutor's request Wednesday to seal a search warrant served this week at the men's home.
Taylor was charged in November with three counts of sodomy and has been in custody at the St. Louis County Jail since then. He is being held on a $150,000 bail on the sodomy charges, court records say. His attorney Richard Lozano withdrew from the case on Feb. 22.
Court documents say Taylor was working as a teaching assistant at Lusher Elementary School, in the Hazelwood School District, at the time of the abuse.
The sodomy charges said Taylor, on Nov. 13, 2015, took the boy out of his classroom and into another classroom where he sexually abused him. Taylor's DNA was found on the boy's body and clothing.
After Taylor was charged with sodomy last fall, a Hazelwood schools spokeswoman said that he had been fired in 2015 for an unrelated policy violation following the abuse allegation.
After Taylor was fired by Hazelwood, but before he was charged, he was hired to teach fifth grade in the Ferguson-Florissant district.
The district put him on leave when it learned of the allegations against him. The district said it had no knowledge when he was hired that Taylor was under investigation.
This story was updated to clarify the circumstances of Taylor's firing from the Hazelwood district.