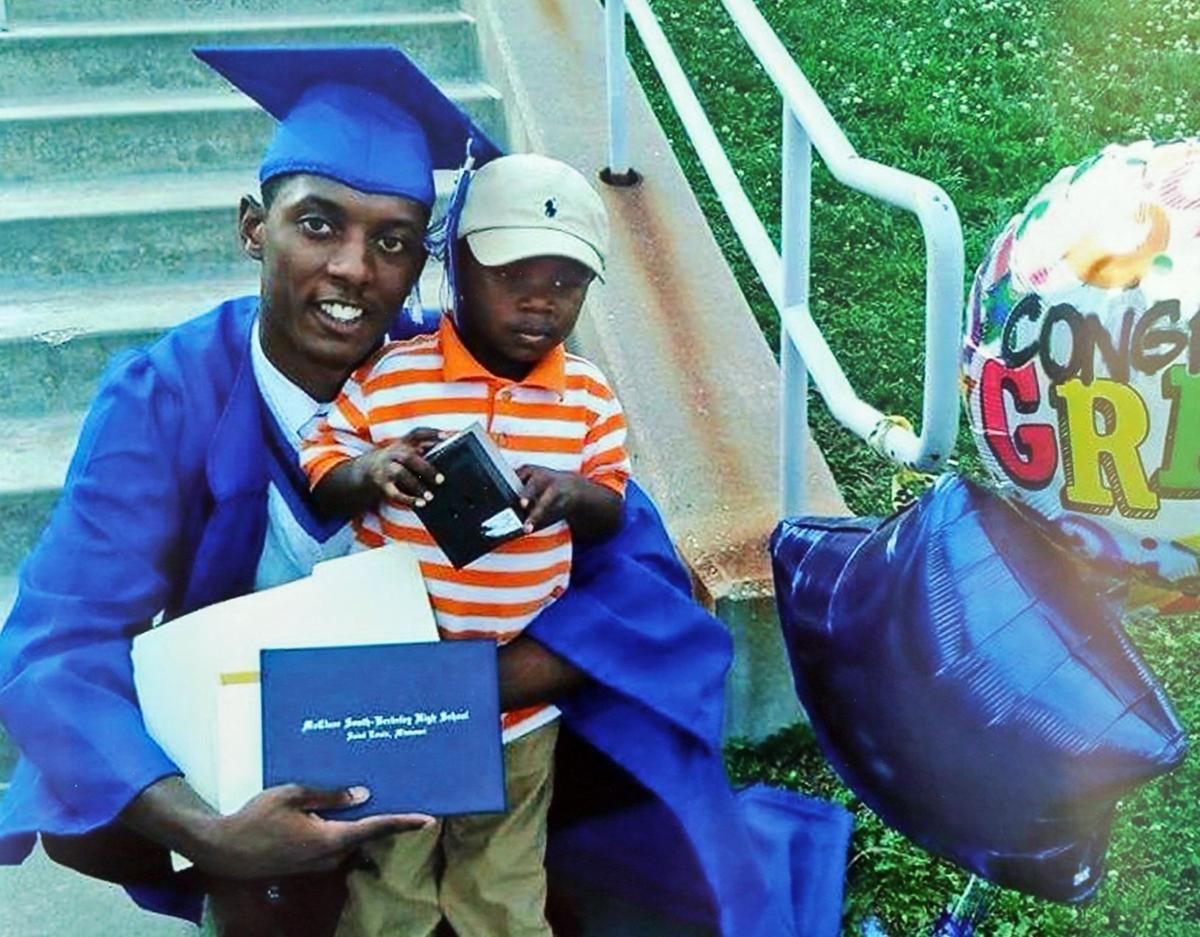 ST. LOUIS • Mansur Ball-Bey, shot last week by police, suffered a severed spinal cord, officials disclosed Wednesday, leading to questions of whether such a wound would have permitted him to run a short distance, as officers have said.
Dr. Michael Graham, the medical examiner, arranged a re-examination of the body Wednesday and told a reporter that Ball-Bey's spinal cord may have survived the impact but unraveled as he ran. In any event, the bullet also pierced his heart, which still would have been fatal.
Attorney Jermaine Wooten, who is representing Ball-Bey's family, said the second examination at Graham's office is "suspicious."
"That's a clear indication to me that given the initial results they learned from the initial autopsy, it doesn't support the position the police laid out at first as it relates to Bey being shot and running, so they want to take a second look to modify those findings," Wooten said. "These things should have been addressed early on and I don't see why they are taking a second look when it should have been thorough and complete the first time.
"It makes me a bit suspicious as to what really could be going on here. But until we get the results, it would be premature to give a strong statement either way."
Police have said that Ball-Bey, 18, ran out the back door of a home on the 1200 block of Walton Avenue around noon Aug. 19 as officers were serving a search warrant seeking drugs and guns. Authorities said two officers fired when Ball-Bey pointed a handgun with an extended magazine at one of them.
Investigators said Ball-Bey dropped the weapon in the back yard after he was shot once, in the back, and ran through a gangway to the front yard before collapsing. The weapon turned out to be stolen.
Said Graham: "There is a possibility that it was damaged at point A and severed at point B. I'm not sure I have ever seen it before, but conceptually, I can see how it can happen.
"It's medically impossible to run when the spinal cord is severed, but the question is, when did the severing occur? If it's severely bruised on one side, and it started to disrupt, it's like when you cut a rope with a knife. The rope starts to tear before you cut it all the way through. That's the situation we're trying to evaluate."
Graham said he is seeking opinions from neurosurgeons who have dealt with spinal trauma injuries.
"The initial damage to the spinal cord such as bruising weakened it, and it's possible that it had begun to tear but not before he had run some distance," he said. "It's very complicated, so we need to do what we can to figure this out."
He said it is not unusual for someone mortally wounded in the heart to be able to run.
Graham also said, "There are no conspiracies here. More information is usually not conspiracy oriented."
He said the second examination was timed not to disrupt the funeral and to avoid a possible need to exhume the body later. Graham said he has asked to re-examine bodies in the past, and that it's "nothing I would consider rare."
Wooten said the family is considering hiring a private pathologist to conduct another autopsy.
Graham said he has all of the tissue samples and documentation available for another pathologist to review.
Brian Millikan, an attorney for the officers who fired, has explained how Ball-Bey came to be wounded from behind. Millikan said they were standing in different locations, and that Ball-Bey turned his back to one while pointing the gun at the other.
Department spokeswoman Schron Jackson issued a statement Wednesday that said, "There are multiple layers of this investigation and we support each agency involved as we work to determine the facts of what occurred on Wednesday, Aug. 19."
Circuit Attorney Jennifer Joyce is conducting a parallel investigation — a departure from the recently established protocol of waiting for a police investigation of an officer-involved killing to conclude before embarking on a separate review.
Also Wednesday, police confirmed that on Tuesday they interviewed a boy, 14, who they said ran from the house with Ball-Bey and escaped. But they would not reveal what he said. Police spokeswoman Leah Freeman said officials have not referred him to juvenile authorities.
Wooten said the 14-year-old told police he did not witness the shooting and had never seen a real gun in his life, only a BB gun. The lawyer said the teen knew Ball-Bey as a visitor to his relatives at the house on Walton, and never saw him with a gun.
Police were still awaiting test results from fingerprints and DNA obtained from the gun they say Ball-Bey brandished. Wooten said he did not know the results of those tests.