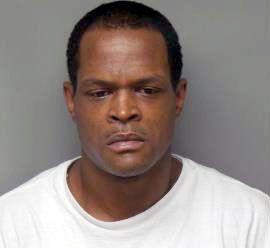 Alzado M. Harris, 35, of Northwoods, confessed to knocking over the headstones at the Chesed Shel Emeth Cemetery in February 2017, causing more than $30,000 in damage, according to court documents.
Harris pleaded guilty Thursday to felony institutional vandalism. He was sentenced by St. Louis County Circuit Judge John Warner to three years probation along with requirements that he pay $5,000 in restitution, maintain full-time work, take an anger management course and not contact the victim, according to court records.
Police arrested Harris in April 2018, more than a year after the crime, after investigators matched his DNA with DNA found on a jacket pinned under a headstone at the scene, authorities told the Post-Dispatch in 2018.
Tarek El-Messidi, a Muslim social justice advocate from Philadelphia, and another volunteer raised $160,000 for restoration efforts at the cemetery within a few weeks of the vandalism.
In addition to the money raised by the Muslim group, the Jewish Federation raised almost $250,000, which organizers said would go toward security upgrades not just at Chesed Shel Emeth, but all Jewish cemeteries around the St. Louis region.
Vice President Mike Pence came to town and walked the cemetery grounds alongside then-Missouri Gov. Eric Greitens, assessing the damage. Pence told volunteers who turned out to help clean up the site that they showed the heart of the state and the nation.
"There is no place in America for hatred or acts of prejudice or violence or anti-Semitism," Pence said during the visit.
"There is no evidence to indicate the incident was racially, ethnically or religiously motivated," University City police said in a news release last year.
Instead, Harris was drunk, high on marijuana and angry at a friend, authorities said. The friend had recently dropped him off near the cemetery, and he took out his anger there, prosecutors said. He hopped the fence and began toppling headstones.
Harris has a criminal history that includes multiple burglary convictions. He's also been convicted of stealing a motor vehicle, leaving the scene of an accident, assault and marijuana possession.
Harris gave a DNA sample after he was sentenced to 120 days in prison in connection to breaking in to a storage unit in Hazelwood in April 2016. That sample matched DNA on the jacket found at the cemetery two years later, leading to his arrest. 
The cemetery was rededicated in August after repairs were completed, and upgraded security was added, including cameras, lighting and higher fencing.
Photos: Headstones toppled at Jewish cemetery in University City
Jewish cemetery vandalized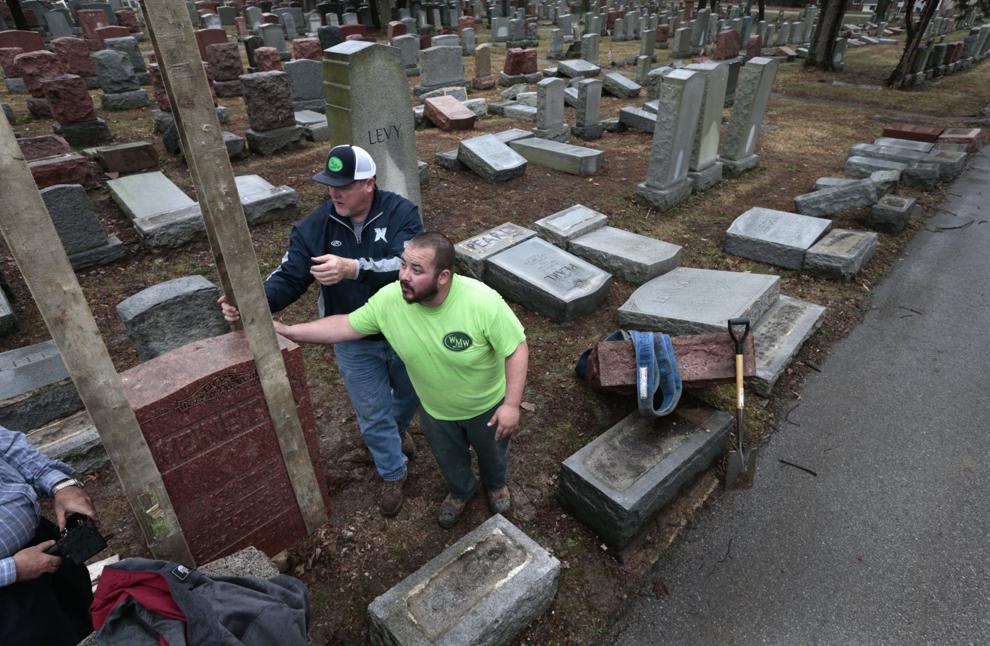 Jewish cemetery vandalized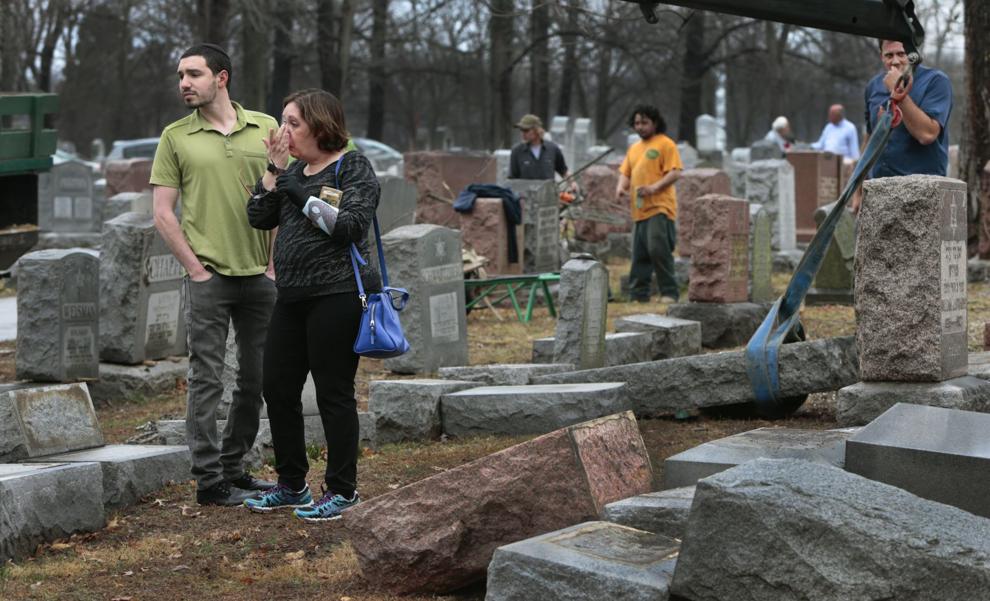 Jewish cemetery vandalized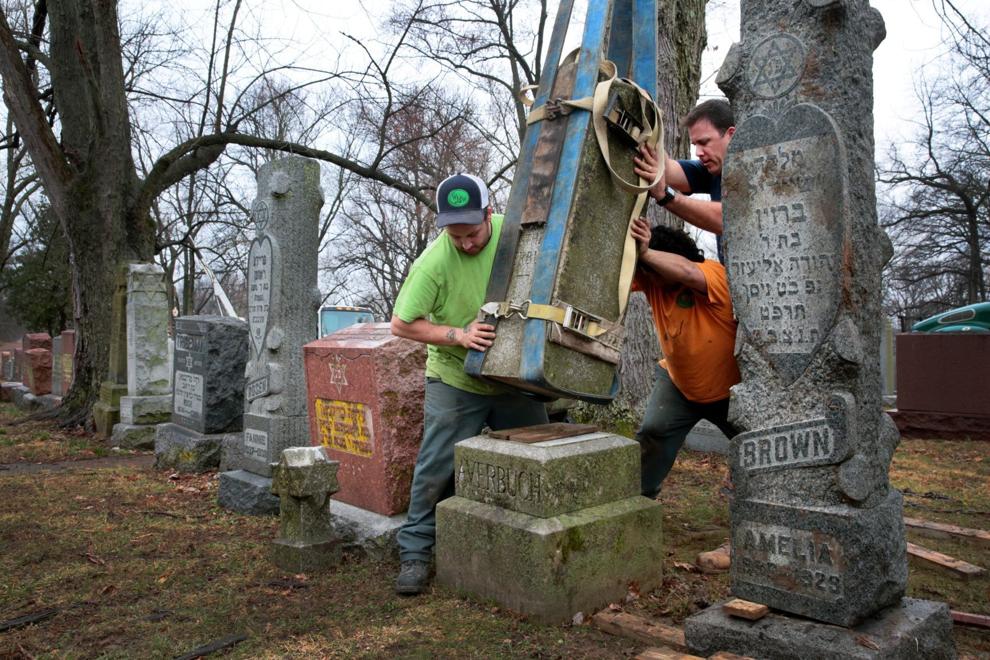 Jewish cemetery vandalized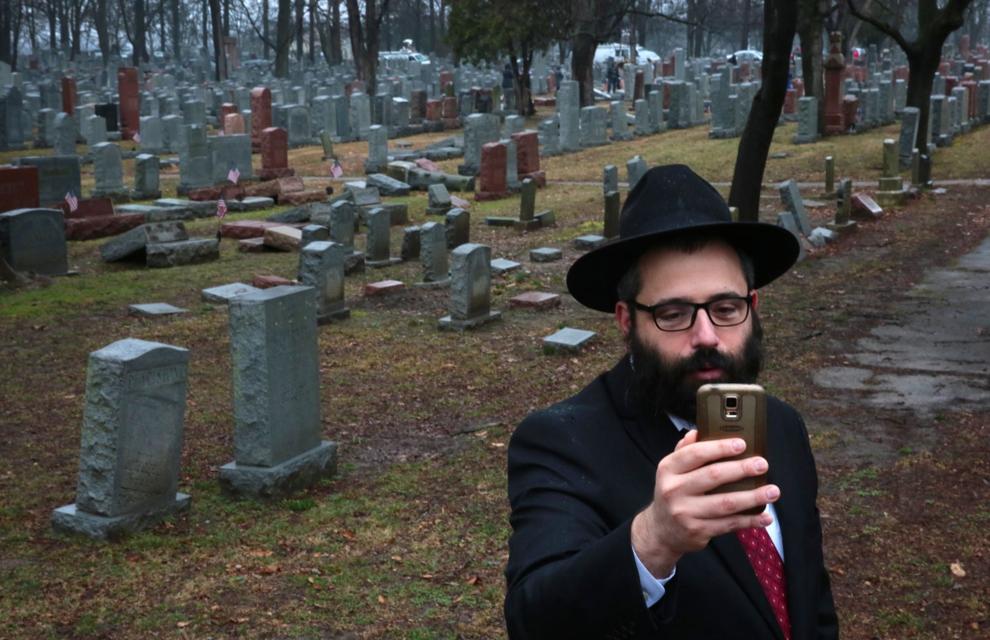 Jewish cemetery vandalized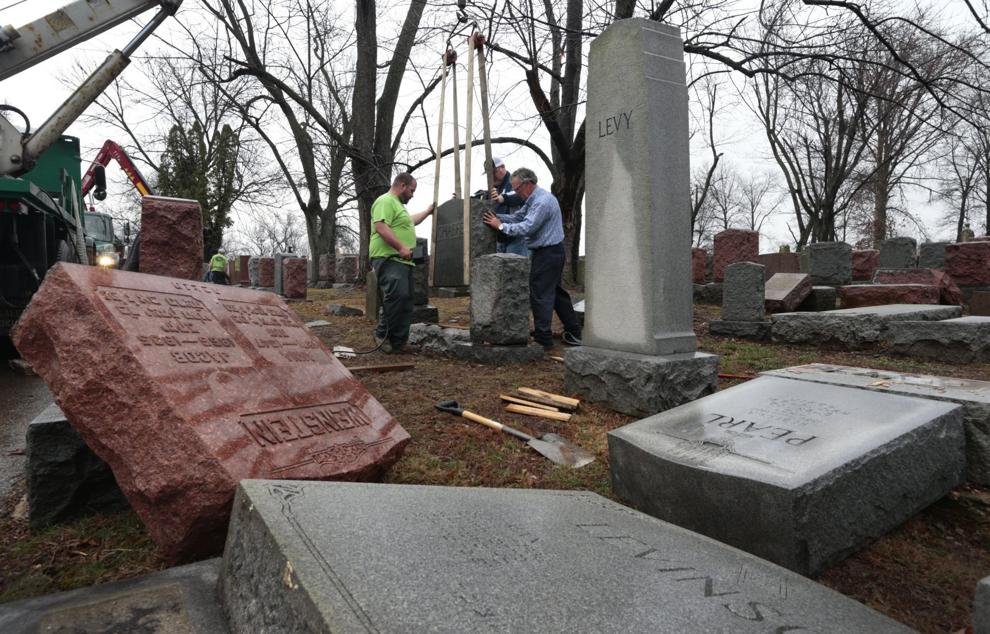 Jewish cemetery vandalized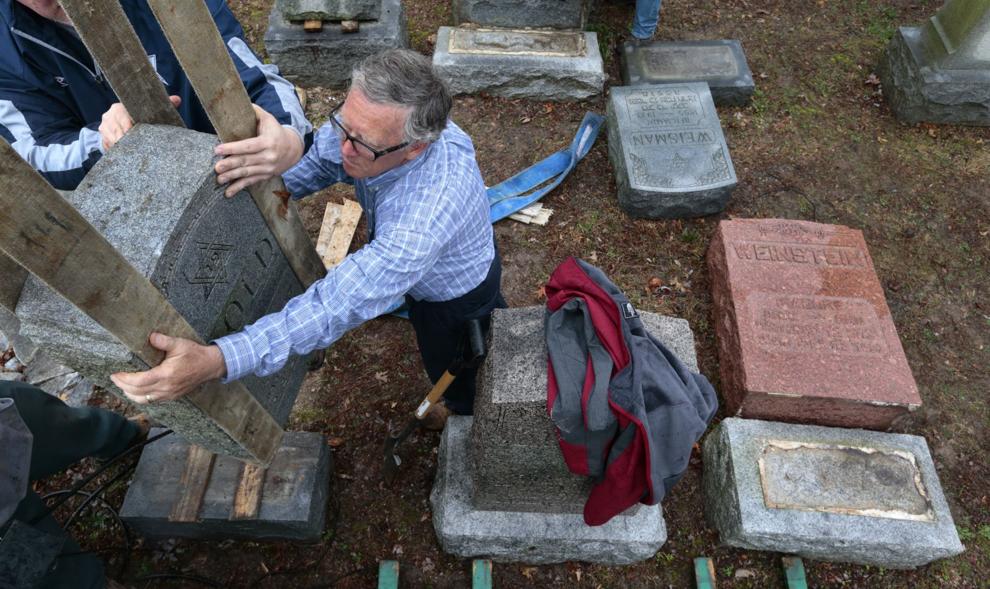 Jewish cemetery vandalized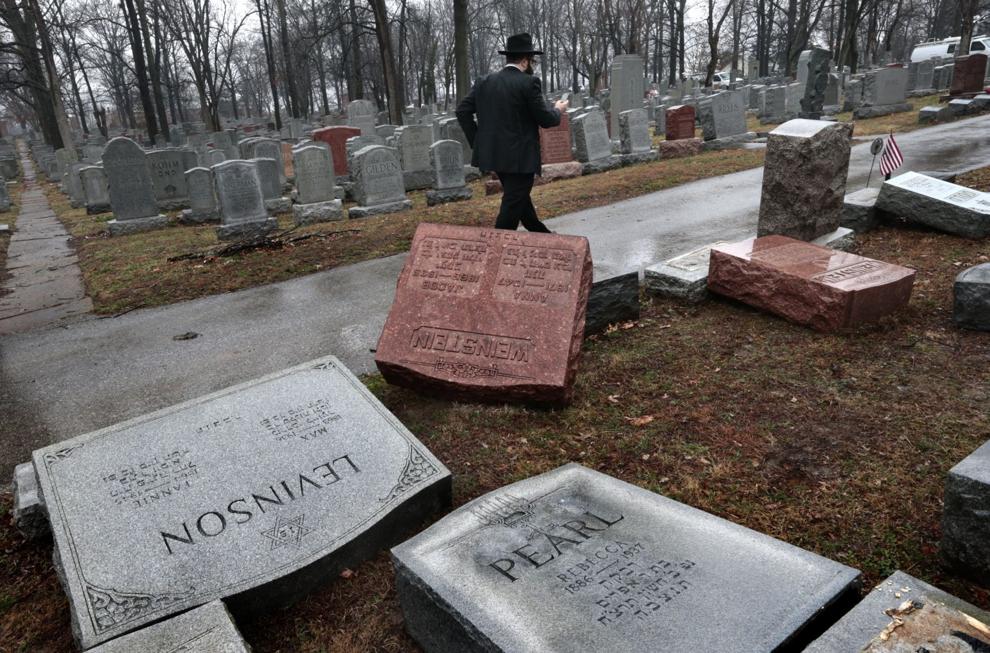 Jewish cemetery vandalized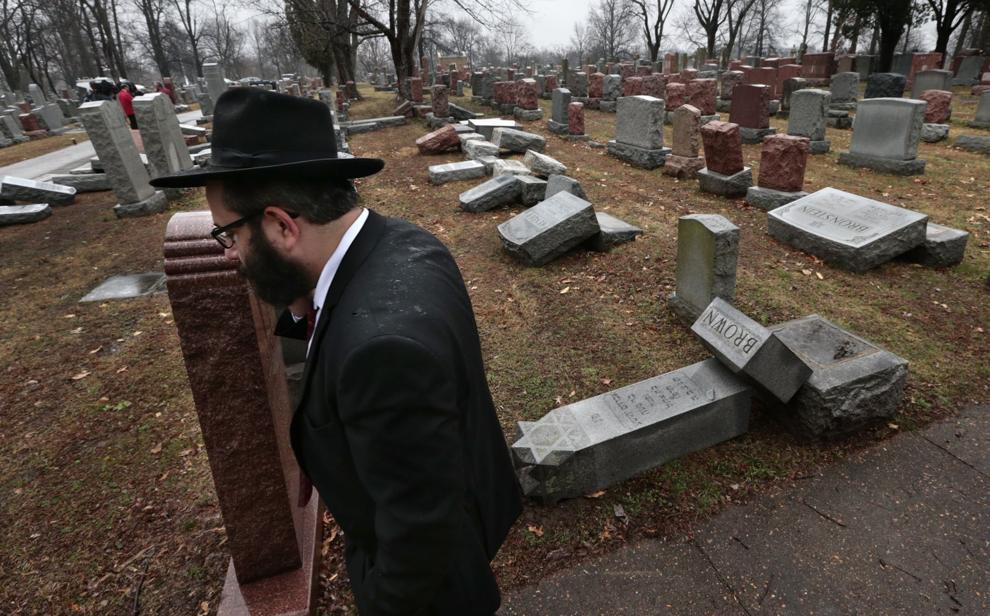 Jewish cemetery vandalized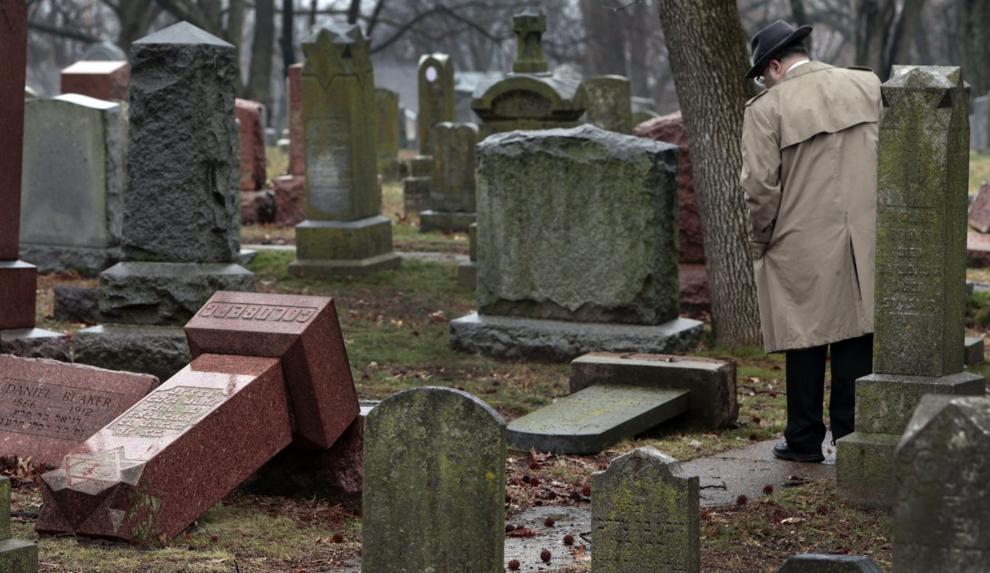 Jewish cemetery vandalized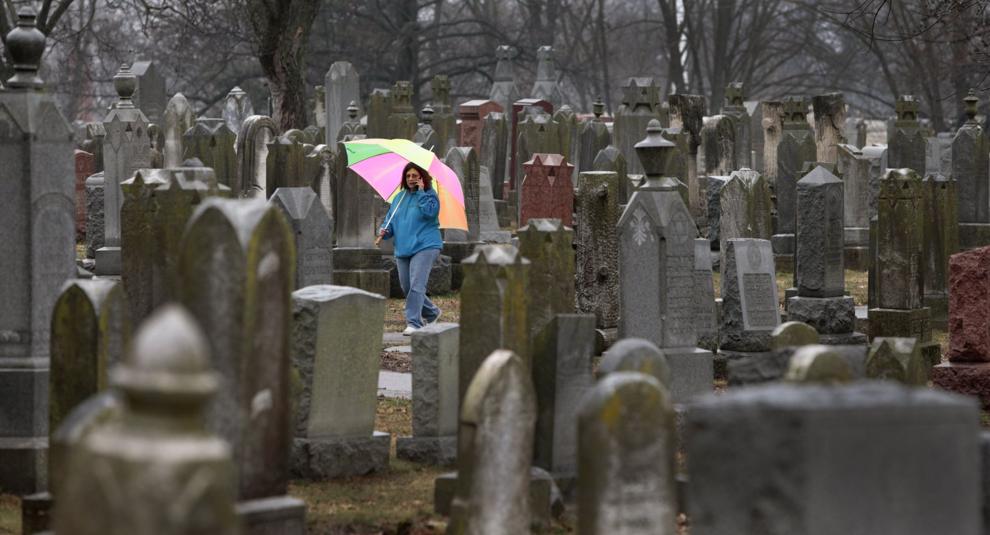 Jewish cemetery vandalized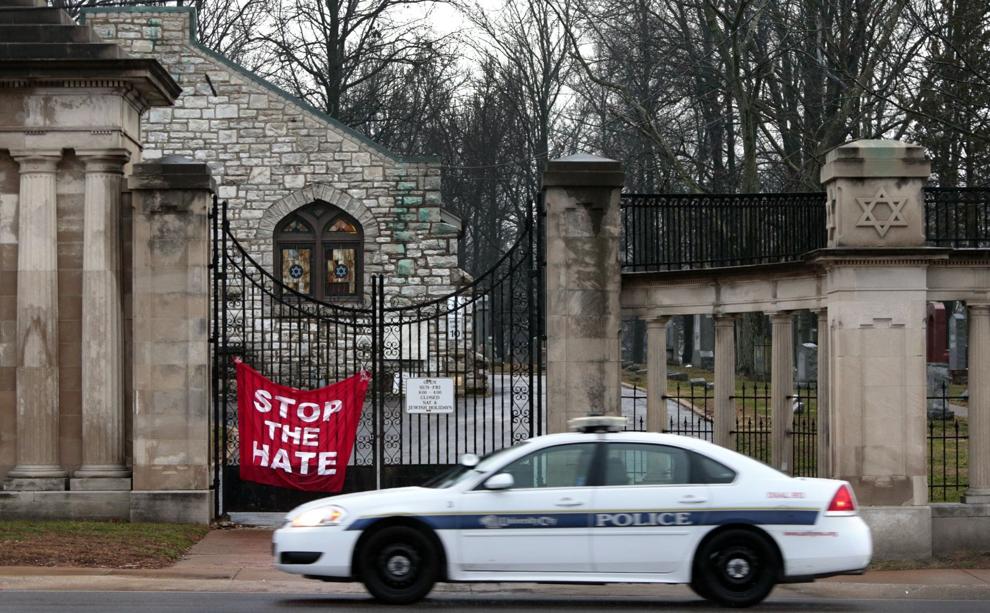 Jewish cemetery vandalized