ST. CHARLES • A Mexico, Mo., man should have known a state trooper was chasing him when the trooper crashed and died during the pursuit 2½ years ago, prosecutors said Monday.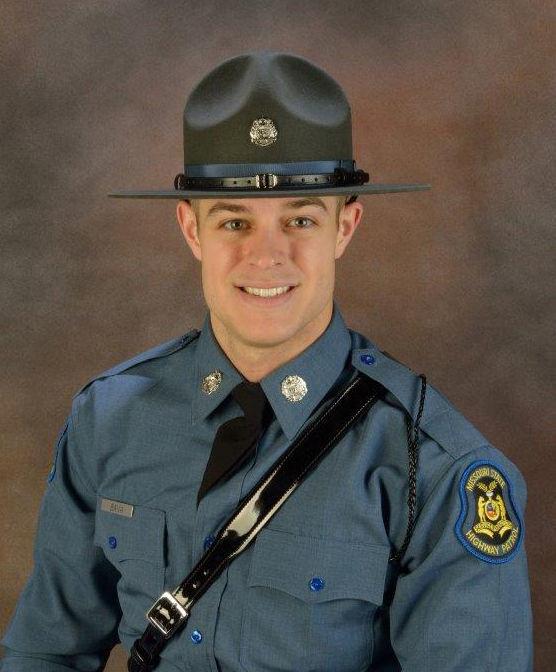 Serghei Comerzan's lawyer said there's no evidence Comerzan could have known Trooper James Bava was coming after Comerzan's motorcycle and that the patrol's investigation started and never wavered from that assumption.
Bava, 25, formerly of St. Charles County, wrecked his patrol car Aug. 28, 2015, after observing a motorcyclist commit a traffic violation and chasing him. Authorities have said Comerzan was traveling at least 105 mph when Bava tried to stop him, lost control and crashed. Bava was ejected and pinned under the patrol car after the crash with a piece of wreckage lodged in his armpit.
The car was burned up in the crash; its in-car camera system was destroyed.
Comerzan is on trial this week on charges of first-degree manslaughter and resisting a lawful stop. Prosecutors amended the charges last week from second-degree murder and resisting arrest. His case was moved in 2016 from Audrain County to St. Charles County; a jury in May failed to reach a unanimous verdict in the first trial, resulting in a mistrial.
Court records say Comerzan rejected prosecutors' offer of a plea deal Feb. 1. The records do not say what the offer was. After opening statements Monday, jurors and trial spectators were led to a sally port outside the courthouse to observe Bava's mangled and charred patrol car as well as an unwrecked patrol car as a comparison.
The trial in St. Charles Circuit Judge Ted House's courtroom is expected to wrap up Friday. The judge, this month, sealed the case from the public, he said, to prevent jurors from accessing court records on Case.net, the state's online court system.