ST. LOUIS COUNTY • Jaime Mowers has a simple way of taking the sting out of the darkest day of her life: randomly delivering kindness to strangers.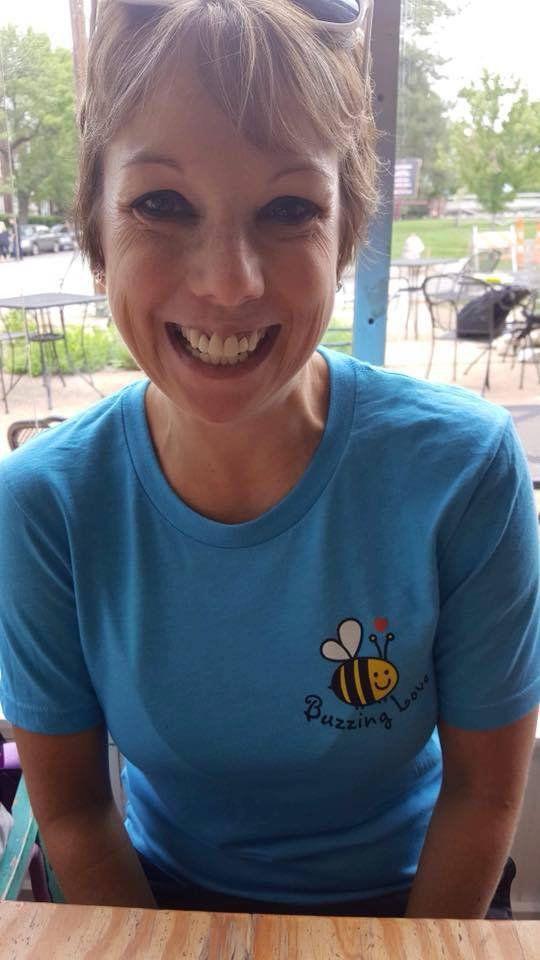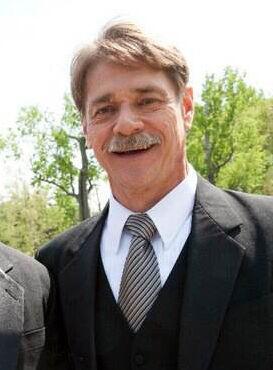 Four years ago this Friday, her father, Gary Baranyai, was murdered by her aunt when he stopped by Mowers' house to feed and let the dogs out. Mowers still doesn't fully understand the reasons for his murder but knows regular acts of kindness can help those hiding their own pain.
"What if it's the worst day of someone's life?" said Mowers, 36, of Maplewood. "And you put some kindness in, that may help them more than you ever know."
On Friday, Mowers will honor the memory of her father by sprinkling random acts of kindness around town on what she calls "Buzzing Love Day" to promote a simple idea of spreading love throughout the year. She'll be joined by a colony of family and friends in St. Louis and elsewhere to mark the solemn anniversary simply by encouraging people to be kind to others.
Mowers says committing herself to being kind in small ways — whether delivering cookies to neighbors, buying coffee for strangers, taping dollar bills to vending machines or leaving a few quarters at car washes — has not just helped her family cope with grief but also has helped others to open up about their own struggles.
"It's amazing how much beauty has come from the pain," Mowers said.
Baranyai's sister-in-law, Denise Hein, 64, was sentenced last year to 30 years in prison for fatally shooting Baranyai at a home on Pembroke Drive in an unincorporated area of St. Louis County. Prosecutors said Hein plotted an ambush days in advance; Hein's attorney argued she was psychotic and grew obsessed with her twin sister's husband after a mental breakdown in 2011.
Baranyai was 65 when he died. He was a Marine and had worked as a salesman for the Alside Supply Co. His hobbies included skydiving, collecting model trains and driving his 1956 Ford Thunderbird. His family has said he was known for his determination, compassion, kindness and his unique, hearty laugh.
A year after his death, some of Mowers' friends helped her family through the grim anniversary by performing acts of kindness in the community, she said. It's what inspired her to "spread the love" to a larger audience. On Father's Day last year, Mowers launched a website called Buzzing Love, a companion Facebook page and later an Instagram account to encourage others to share their experiences. She now has more than 1,600 followers, highlighting others' contributions from across the country — donating to charity, high-fiving a passing jogger, delivering cupcakes to police or taking an old friend out to lunch.
"If we could all live a little more like Gary and share a little more love wherever we are, the world would be a much kinder place," Mowers, her sister, Kelly Baranyai Carr, and mother, Donna Baranyai, said in a joint statement.
Founding the Buzzing Love group also has led Mowers into area classrooms to give talks about coping with grief, she says.
"There's life after tragedy," she says. "And there's so much love, even in the brokenness."
On Friday, Mowers' crew plans to distribute free coffee around town; she'll also take flowers to the Affton-area home where her father was killed, as she has done the past three years. About a dozen local businesses have agreed to help promote kindness by passing out free goodie bags.
Her father's white Thunderbird convertible will be parked at the Ted Drewes Frozen Custard on Chippewa Street about 3 p.m. Friday. Mowers will be there, too, passing out free concretes with a smile — and thinking about her dad.