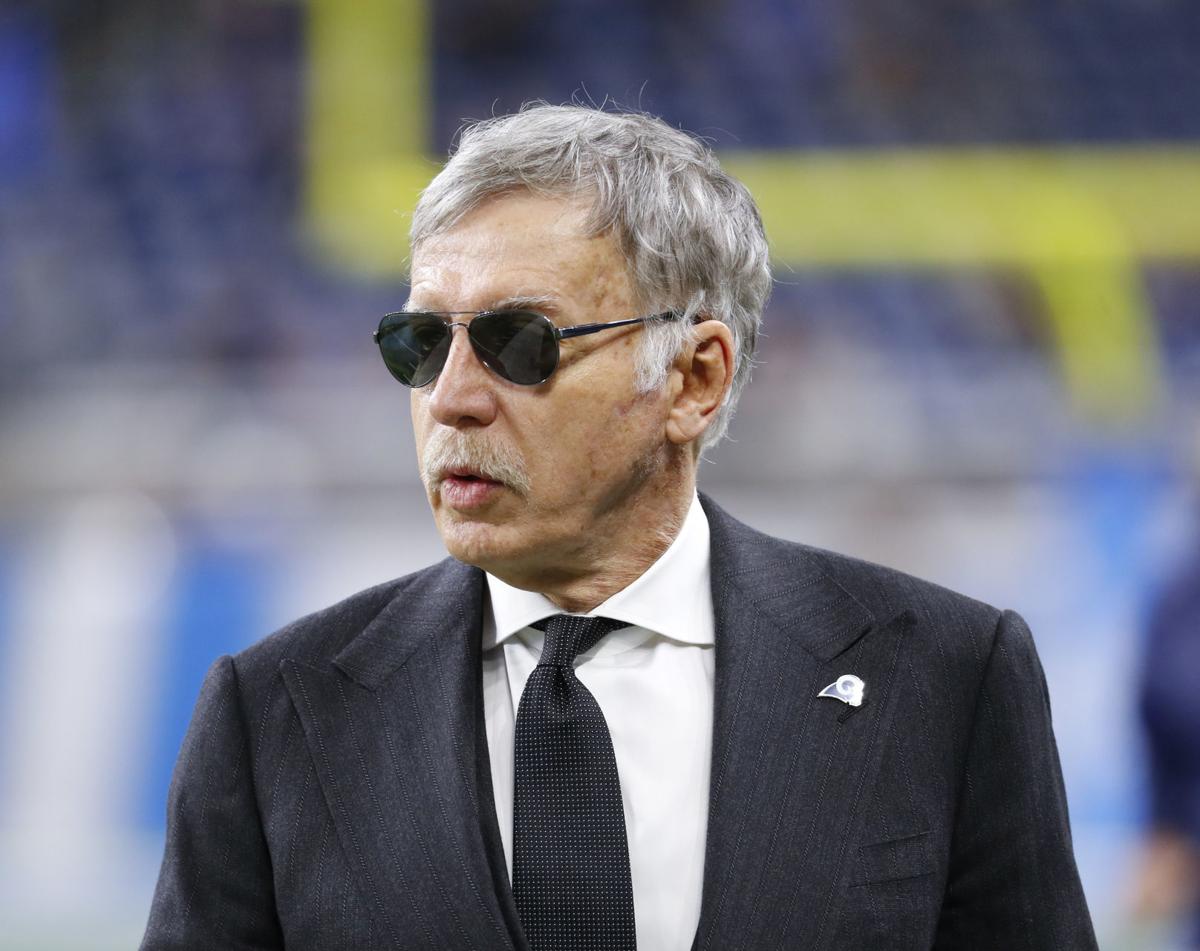 Welcome to the Sue Me state.
Finally, bipartisanship. Why am I not celebrating?
I have long been ambivalent about lawsuits. Except when I have been an unsuspecting plaintiff in a class-action lawsuit, I have never sued anybody, and when I have been sued, I have consoled myself with the thought that I'd rather be sued than shot. It's more civilized.
Generally, though, I think we are an overly litigious society. These days, I'm carrying water for nursing homes. I agree with the Republicans that nursing homes should be given some protection from coronavirus-related lawsuits. The big problem has been with the low-cost nursing homes, the ones that provide minimal services and pay low wages. I've visited a number of them over the years and some of them literally stink, but what happens if we sue them out of existence? Not everybody can afford a deluxe retirement.
But let's think about our two pop culture lawsuits.
Regular readers know my position about the lawsuit with the NFL. We let our true love, Big Red, walk out the door. Truth is, we pushed her. Then we went to Los Angeles, pretended we had lots of dough and fooled a young starlet into coming to St. Louis. We signed a prenuptial agreement. As soon as she could, she left us and ran back to Los Angeles.
Now we're going to be the guy at the plaintiff's table with a comb-over, trying to act cool. "She had no right to leave me."
The best argument in favor of the lawsuit is entertainment value. It will be great fun, the lawsuit proponents say, to get those crooked so-and-so's on the witness stand. We'll expose them as liars. We'll shame them in front of the whole country.
Except you can't shame shameless people, and nobody in the country will care about the "revelations" coming from the courtroom. No one will share our outrage.
Perhaps we'll win — the trial will be here — and we'll award ourselves a lot of money, but the league will appeal and eventually a judge will rule in favor of the league. Maybe you haven't noticed, but the Republicans have been packing the federal bench with a bunch of young right-wing judges who were selected because of their predisposition to rule in favor of corporations and rich people.
Our victory will be overturned. Football fans will hardly notice. We'll feel betrayed.
If the football lawsuit has the makings of tragedy, the China lawsuit is sheer farce.
Exactly why our unelected Attorney General decided to leap into international waters is unknown. He did not clear his plans with the man who appointed him.
"I'm not sure what that's all about," said Gov. Mike Parson when asked about the state's lawsuit. Some state officials have expressed concern that China might retaliate against Missouri. That could hurt us in any number of ways, but the more likely outcome — and our best hope — is that China will simply ignore us. Pressed for a comment, a Chinese official called the lawsuit "very absurd."
We'll spend a little money — thousands of dollars actually — for nothing. Well, not for nothing. Eric Schmitt will get some national attention. "He did what? Why?"
Actually, Schmitt has already been on Fox News. He's a tough guy. China can just bring it on.
Unless China does bring it on. Then we have a problem. China is our third biggest export market. What will we do if they shut us out?
I am reminded of the old "Get Smart" television series. Secret Agent Maxwell Smart would be confronted by an enemy agent. Smart would strike a karate pose. "Take this!" he'd say, and the enemy agent would stand there unfazed by Smart's blow.
"I hope I wasn't out of line," Smart would say.
Schmitt probably has a phone in his shoe. He is Maxwell Smart.
Life is full of laughs here in the Sue Me state, but the last laughs, I'm afraid, will go to Stan Kroenke and President Xi.
Shake off your afternoon slump with the oft-shared and offbeat news of the day, hand-brewed by our online news editor, Mandy St. Amand.