CLAYTON • Robert McCulloch says he has no regrets from his 28 years as St. Louis County's elected prosecutor — in particular how he led the 2014 grand jury investigation of a Ferguson patrol officer's on-duty killing of 18-year-old Michael Brown.
McCulloch, who leaves office New Year's Eve after seven straight terms, blames the Ferguson protests for his defeat in the August Democratic primary. He lost to then-Ferguson Councilman Wesley Bell who ran on a pledge to "fundamentally change the culture" of the county prosecutor's office.
"Ferguson is the only reason I'm retiring on Dec. 31," McCulloch told the Post-Dispatch. "I've been getting beaten down on Ferguson for four years."
McCulloch, in a sweeping two-hour interview with the Post-Dispatch, touted various highlights over his 35-year career as a prosecutor in St. Louis County, including developing drug and mental health courts, creating a team of victims advocates and building "a truly, highly professional, well-trained office."
He cited his work on the "truth-in-sentencing law," requiring people convicted of violent crimes to serve at least 85 percent of their sentence before coming up for parole, establishing a sex crimes unit in the prosecutor's office and making the office a place where assistant prosecutors could earn enough money to enable them to make the job their career.
During the interview, he also sought to squash what he considers common misconceptions about him as he prepares to leave the job he has held for nearly half his life.
"You will never find a case in this country involving a fatal police shooting that was more thoroughly vetted than that case," McCulloch said of the Brown killing. "You'll never find one more thoroughly and transparently done ... and yet there's a perception out there among a lot of people who voted against me that somehow we hid it and tanked it."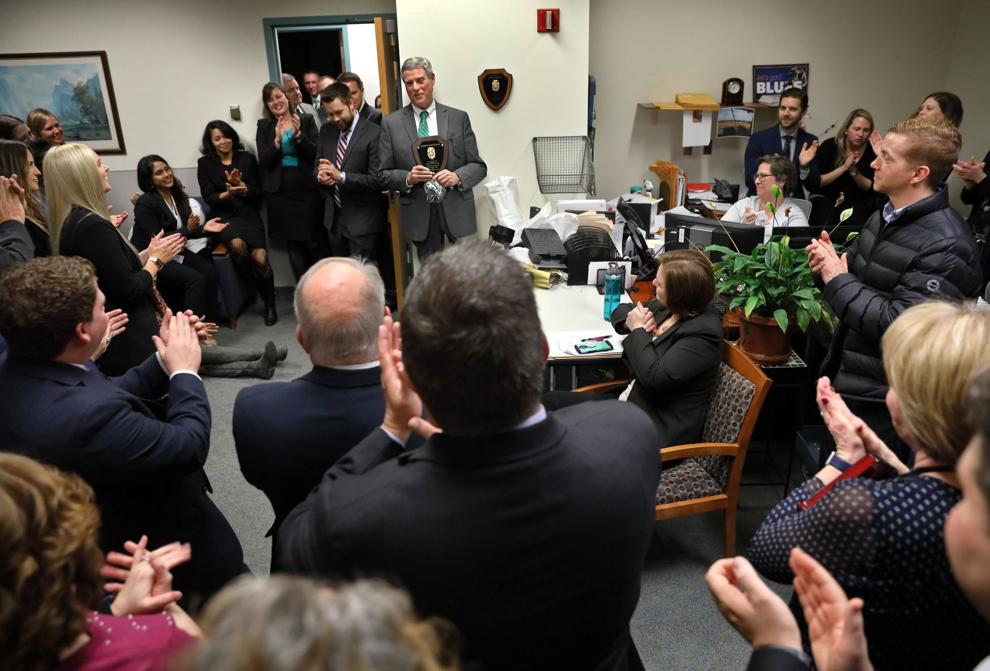 At 67, McCulloch is returning to private life with nebulous plans to open a small law office to attract part-time consulting work or jobs as a special prosecutor. But he'll mostly be retired, he said, collecting state and county pensions that, combined, will pay him more than $100,000 a year.
McCulloch, one of Missouri's longest-serving elected officials, lost the race to someone whose campaign platform he says relied on "empty" rhetoric and "bogus" claims about his administration. He said he is worried his successor has focused more on the rights of defendants over crime victims.
"There's nothing that they've been talking about that we haven't been doing for years," he said of Bell's campaign and the ACLU. The ACLU spent more than $250,000 on political ads, polling and messaging to support criminal justice reform.
Specifically, McCulloch rejects his critics' claims that his administration, for years, has pursued cash bail on misdemeanors to hold poor people behind bars.
"I'm most worried about anything that will have a negative impact on public safety," McCulloch said. "Some people have to stay in jail until their cases resolve. Some should be given treatment. Some people should never, ever get out of prison once they go."
McCulloch labeled claims of mass incarceration of low-level offenders as myths popularized in the press; he dismissed notions that his office has pursued prison for minor drug crimes and says his office has been at the forefront of developing alternative courts for drug offenders, people with mental illness and veterans.
"You find me the kid who got picked up with a bag of weed in his pocket who's in the penitentiary, and I will go get him out," he said. "He does not exist."
Political observers say McCulloch lost his bid for re-election because he failed to overhaul his tough-on-crime reputation born of the 1990s. As St. Louis County became more diverse in recent years, McCulloch's message lost resonance, particularly among African-Americans after the Ferguson protests.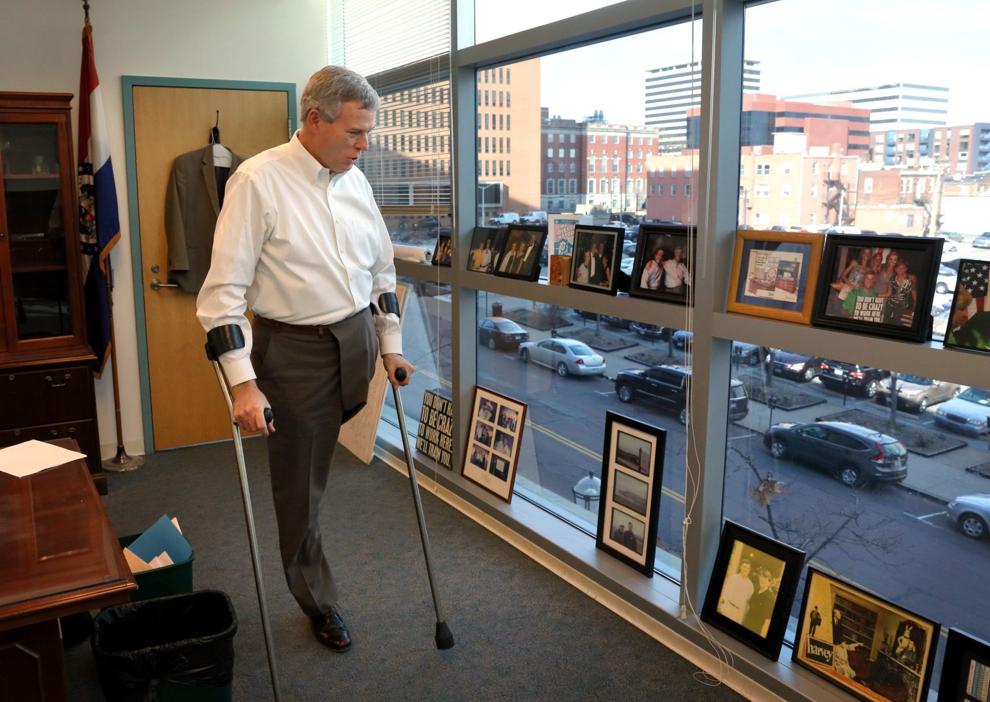 "This is part of a wave, really, in other cities in this country, sparked and probably accelerated by the attention Ferguson drew to some of the problems" of unfair police practices and predatory municipal courts, said Dave Robertson, a political science professor at the University of Missouri-St. Louis. "McCulloch's agenda didn't change to adjust to new problems and especially new ways of looking at and understanding problems."
The notion that McCulloch's administration failed to evolve isn't a surprise to some, given his deep family ties to law enforcement. McCulloch is keenly aware of criticism that he has maintained a cozy alliance with law enforcement for decades, but he contends his office has charged at least 50 police officers with serious crimes over the years.
"McCulloch's regime was viewed as racist, corrupt and seemingly immune to introspection and reform," said Donnell "Malik" Sims, an activist with the St. Louis-based Organization for Black Struggle. Sims says Bell's ascendancy "is a mandate of the people who want change."
Bell, 44, takes over on Jan. 1 with little prosecutorial experience. During the campaign, he countered criticism of scant experience by touting his varied roles as college law professor, municipal judge, prosecutor and public defender.
Bell has assembled a transition team led by Mike Wolff, a former Missouri Supreme Court judge and former dean of St. Louis University's law school. The team includes former St. Louis prosecutor Sam Alton; Alton's wife, Julia Fogelberg, a former public defender; ex-North County Police Cooperative Chief Tim Swope; health care executive Kendra Holmes; and St. Louis lawyer Josh Canavan, who helped manage Bell's campaign. Bell said he has spent the past few months "coalition building," in part, by paying visits to dozens of police chiefs in the county.
"We're going to set a tone of collaboration," Bell said. "I think it's incumbent upon us to work together because our region is very fractured."
McCulloch says he hopes Bell succeeds, saying he'll have to adapt quickly to the realities of pursuing an aggressive reform agenda with limited resources.
"I hope he does well because I've got 35 years invested in this county, and working for the people in this county," McCulloch said. "I hope he builds on that."
---
St. Louis County prosecuting attorney Robert P. McCulloch through the years
St. Louis County Prosecuting Attorney Robert P. McCulloch 1990 primary election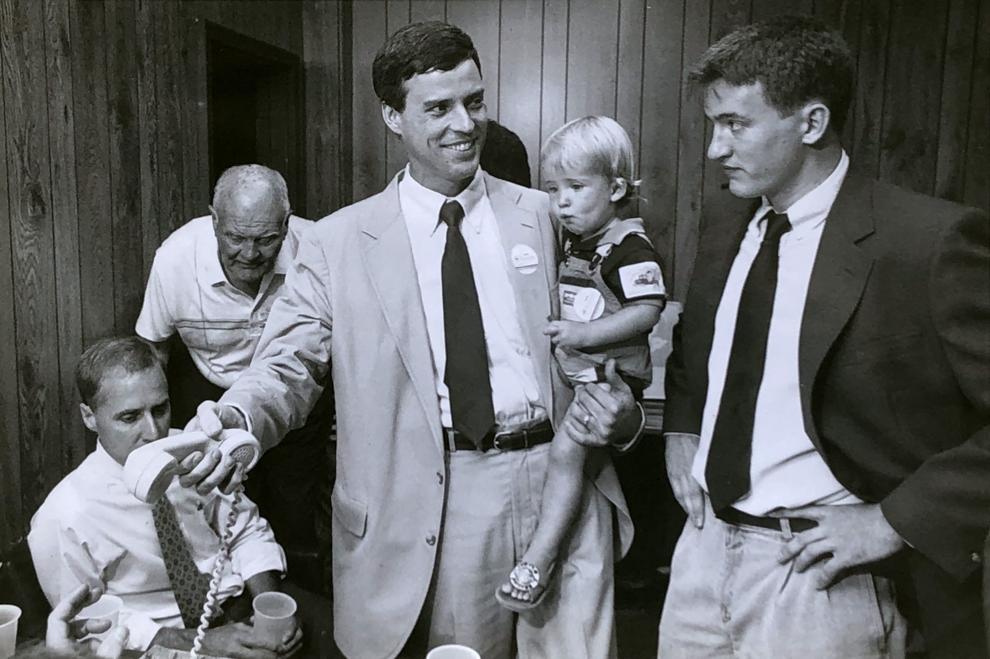 Robert P. McCulloch 1990 primary election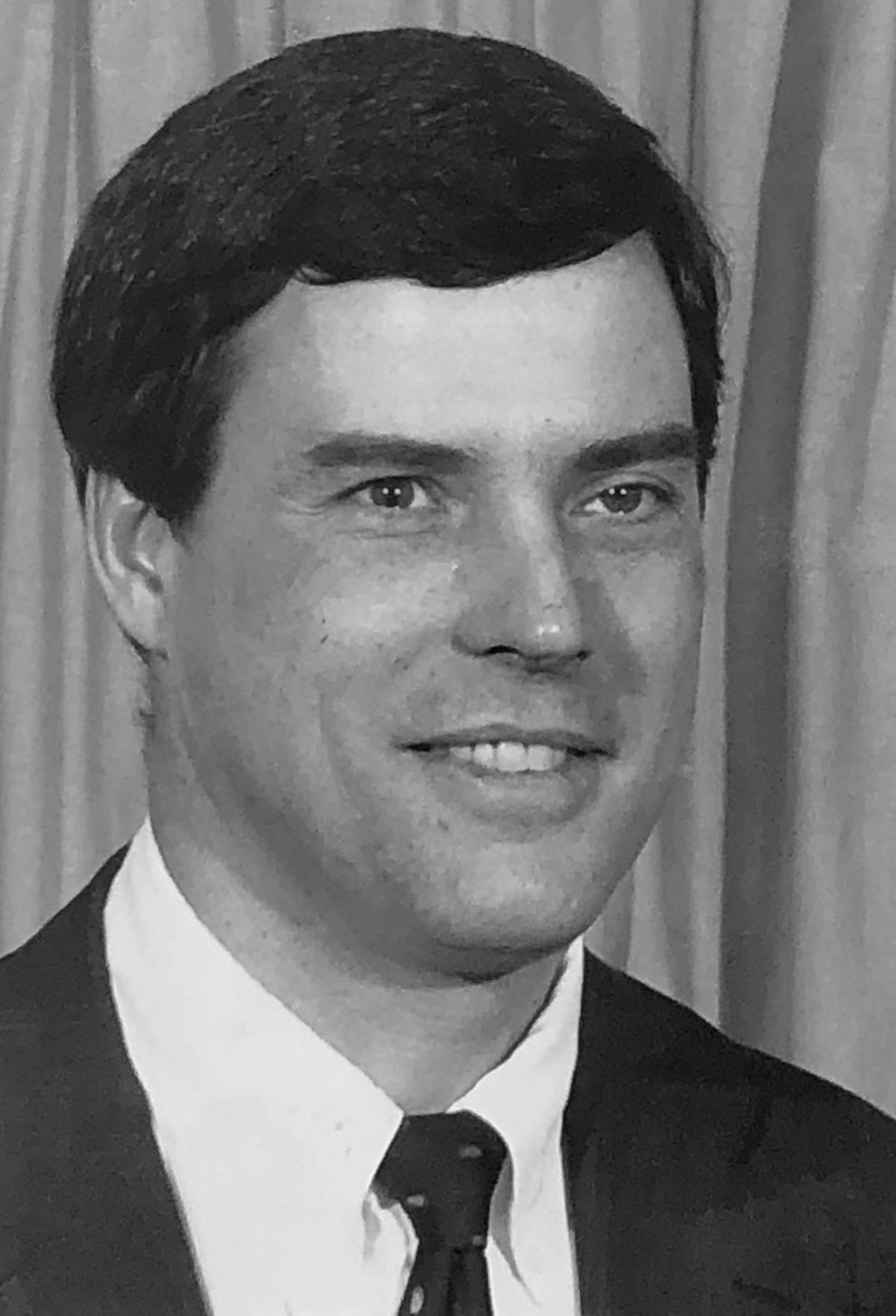 St. Louis County Prosecuting Attorney Robert P. McCulloch 1990 primary election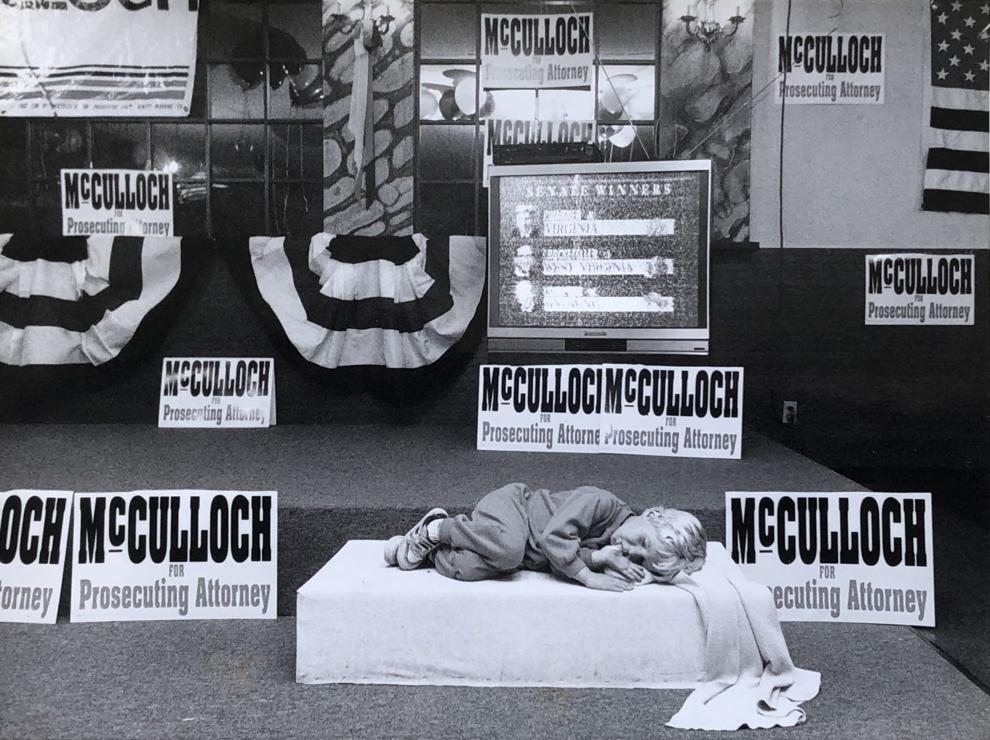 St. Louis County Prosecuting Attorney Robert P. McCulloch 1990 general election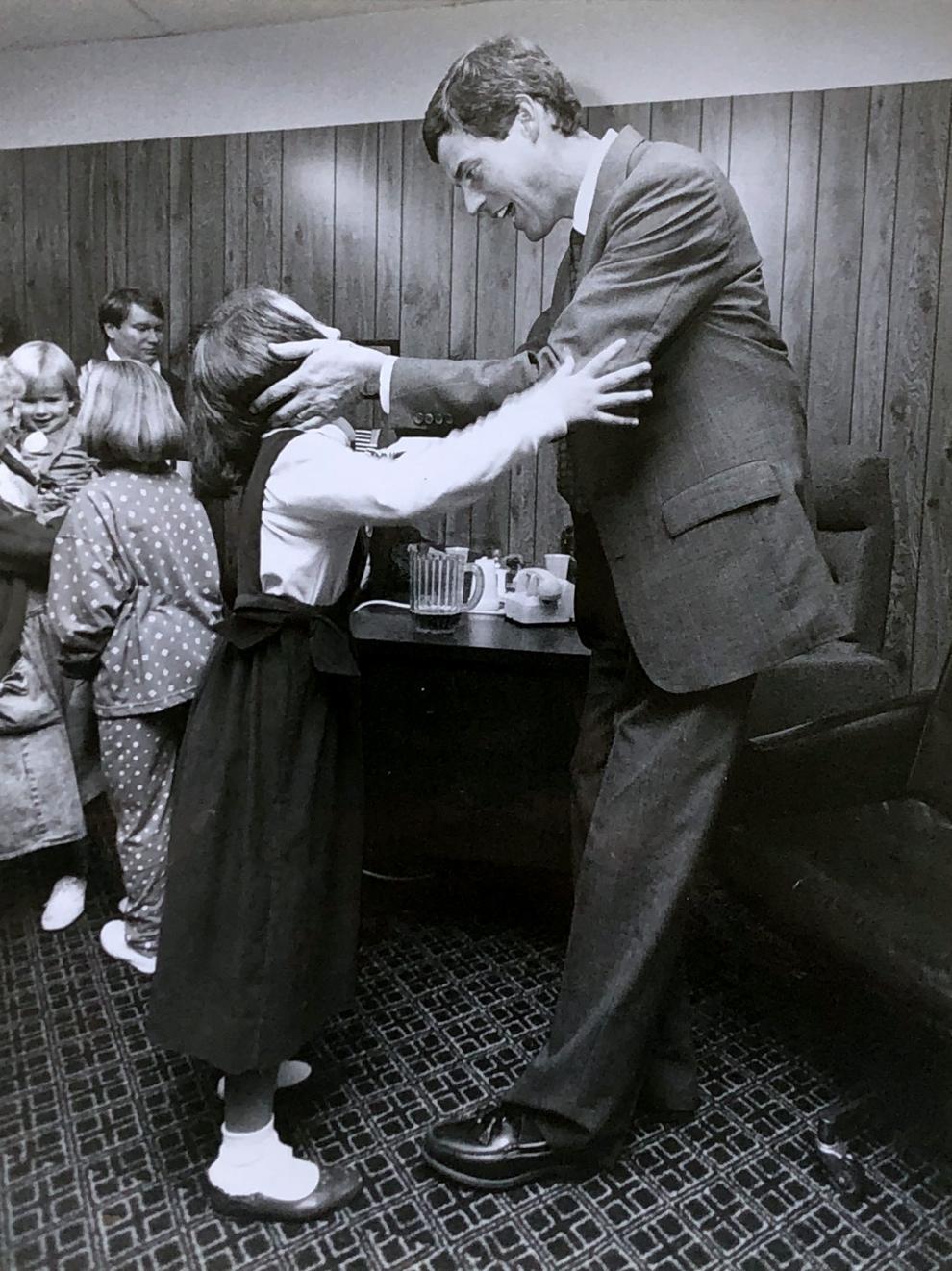 St. Louis County Prosecuting Attorney Robert P. McCulloch 1991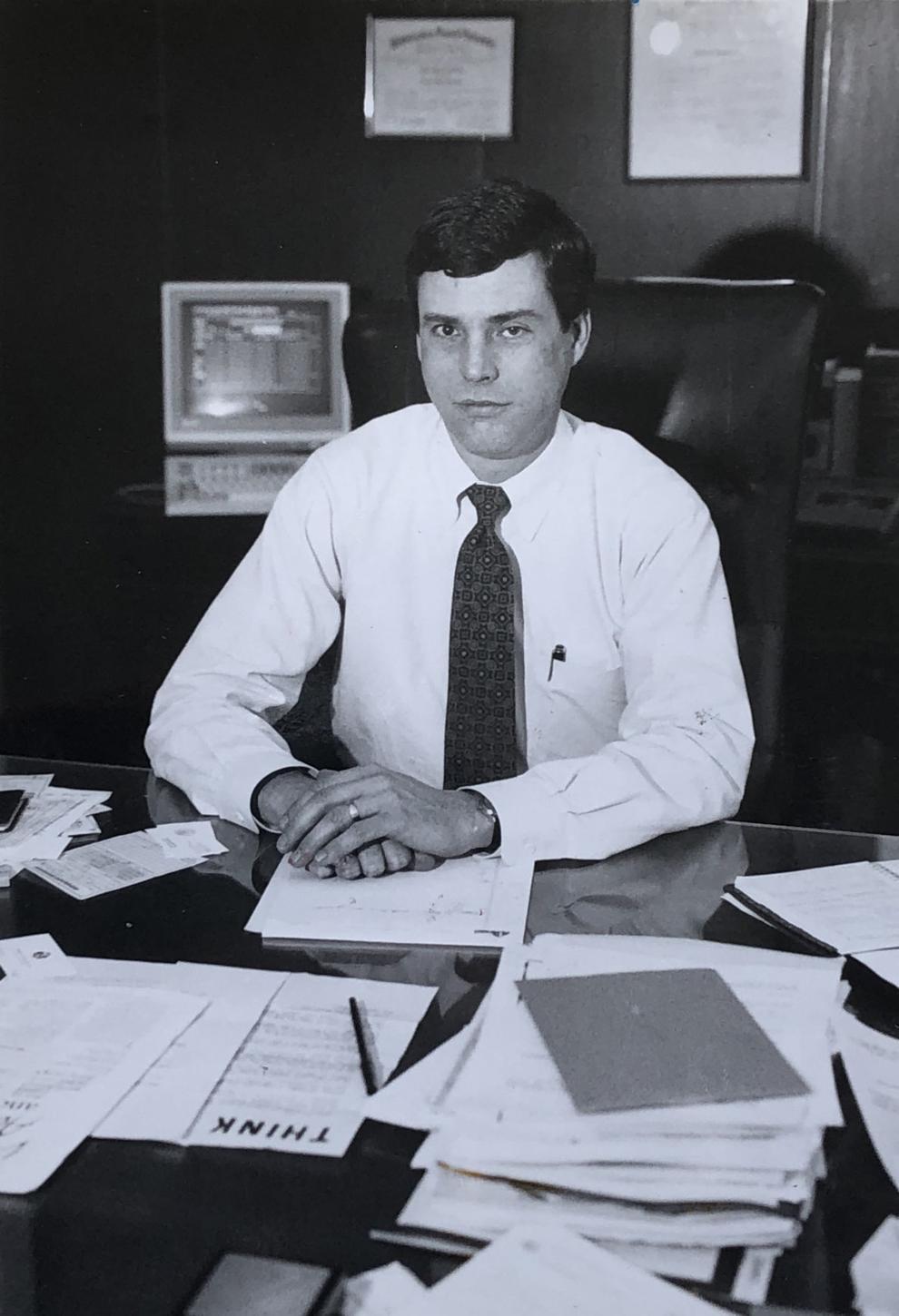 CD AC MCCULLOCH DRINK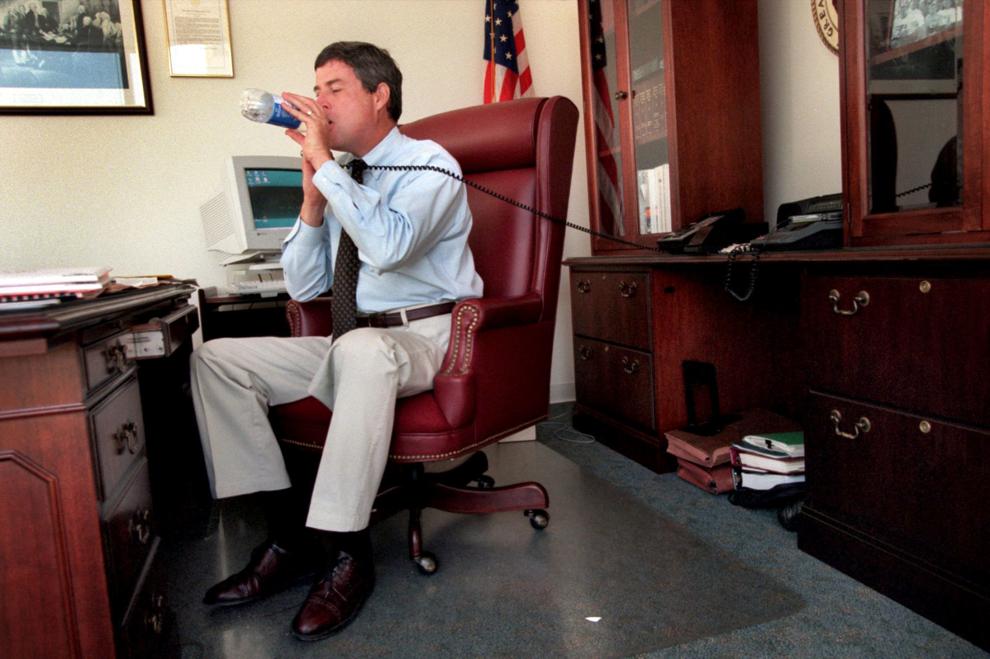 CD LS BOB MCCULLOCH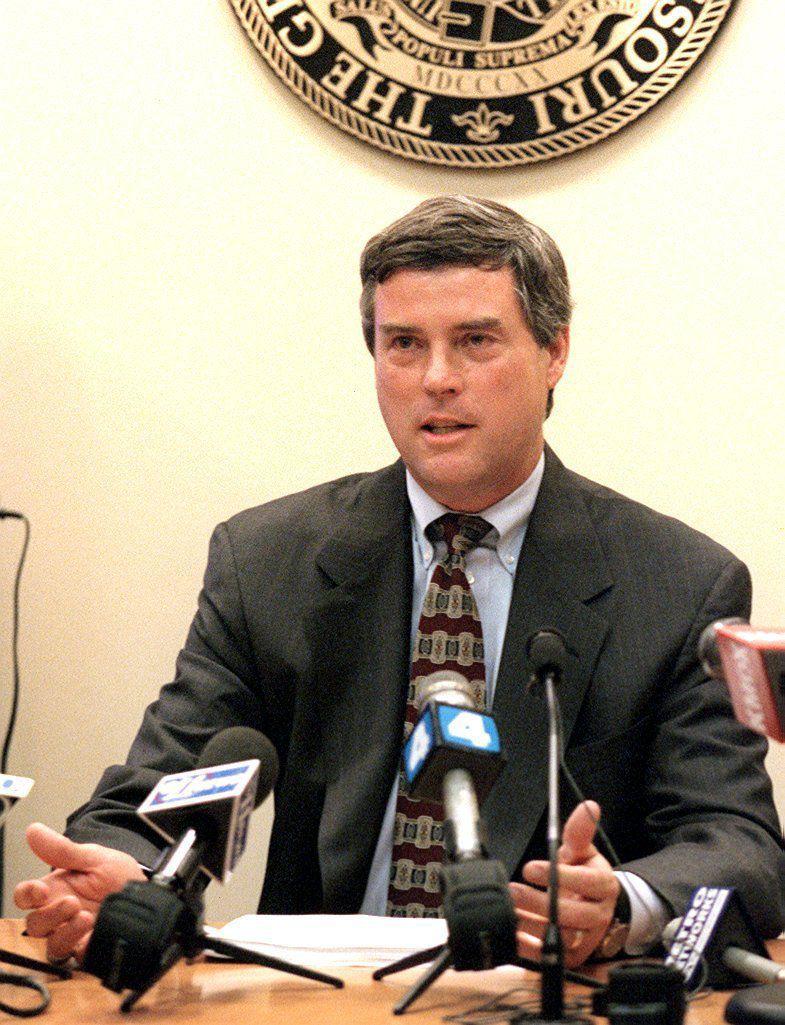 CD LS MCCULLOCH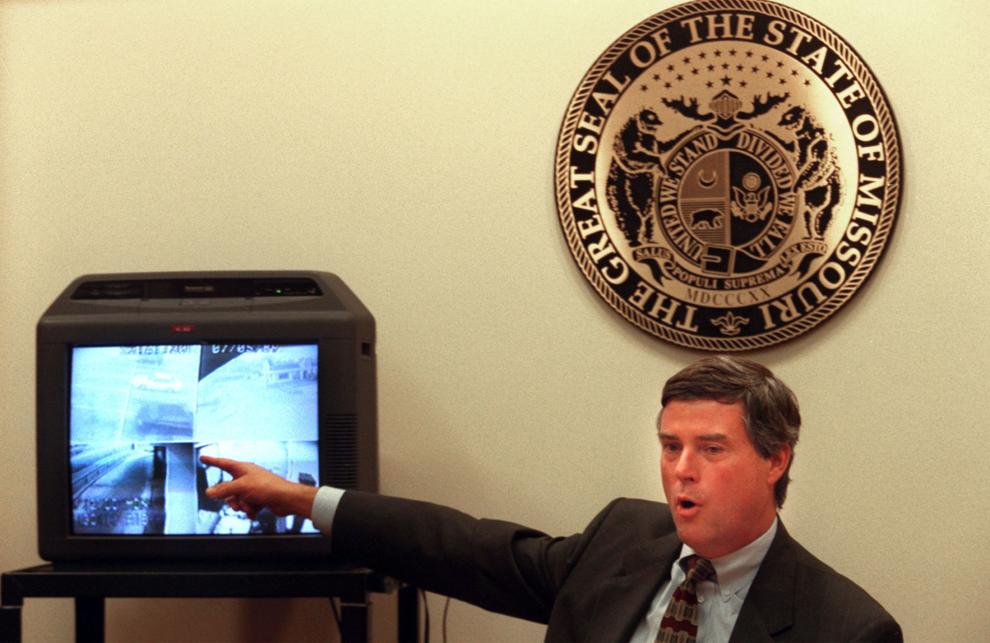 St. Louis County Prosecuting Attorney Robert P. McCulloch announces Devlin charges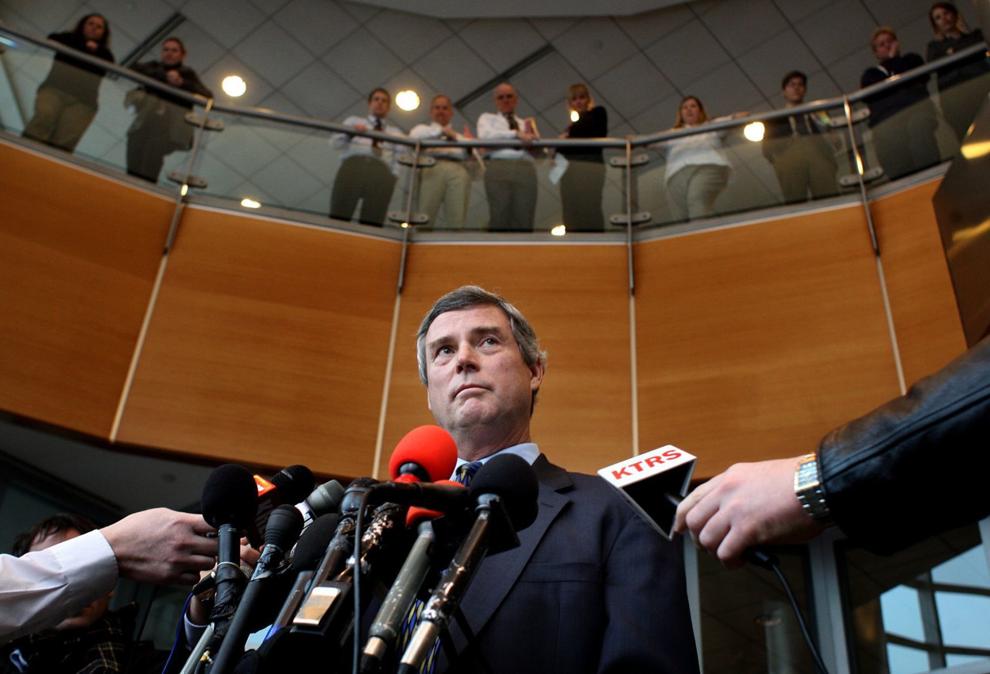 St. Louis County Prosecuting Attorney Robert P. McCulloch at Johnson trial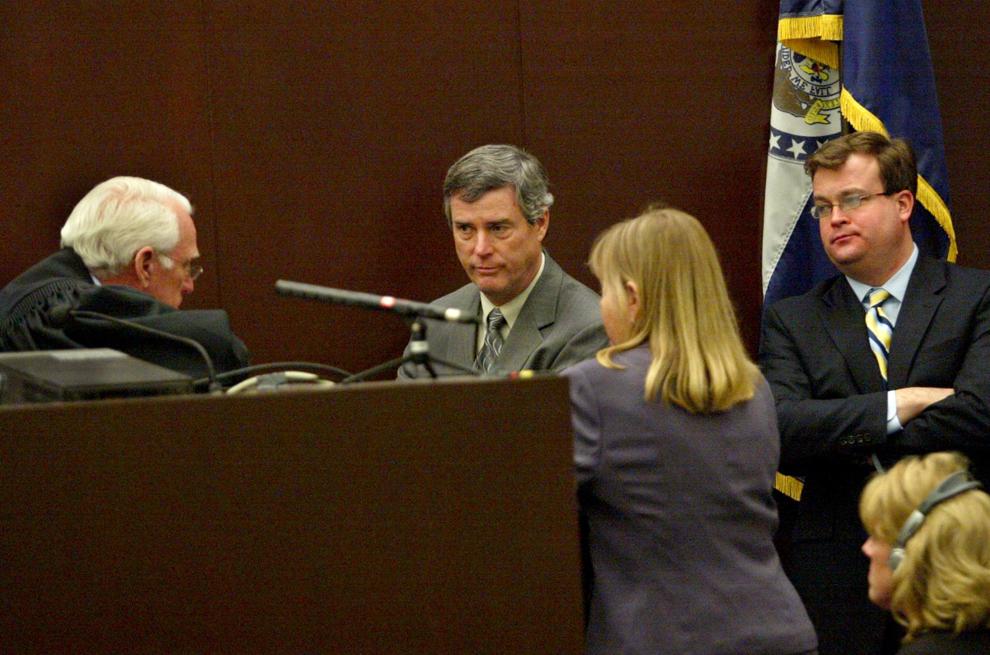 St. Louis County Prosecuting Attorney Robert P. McCulloch Johnson trial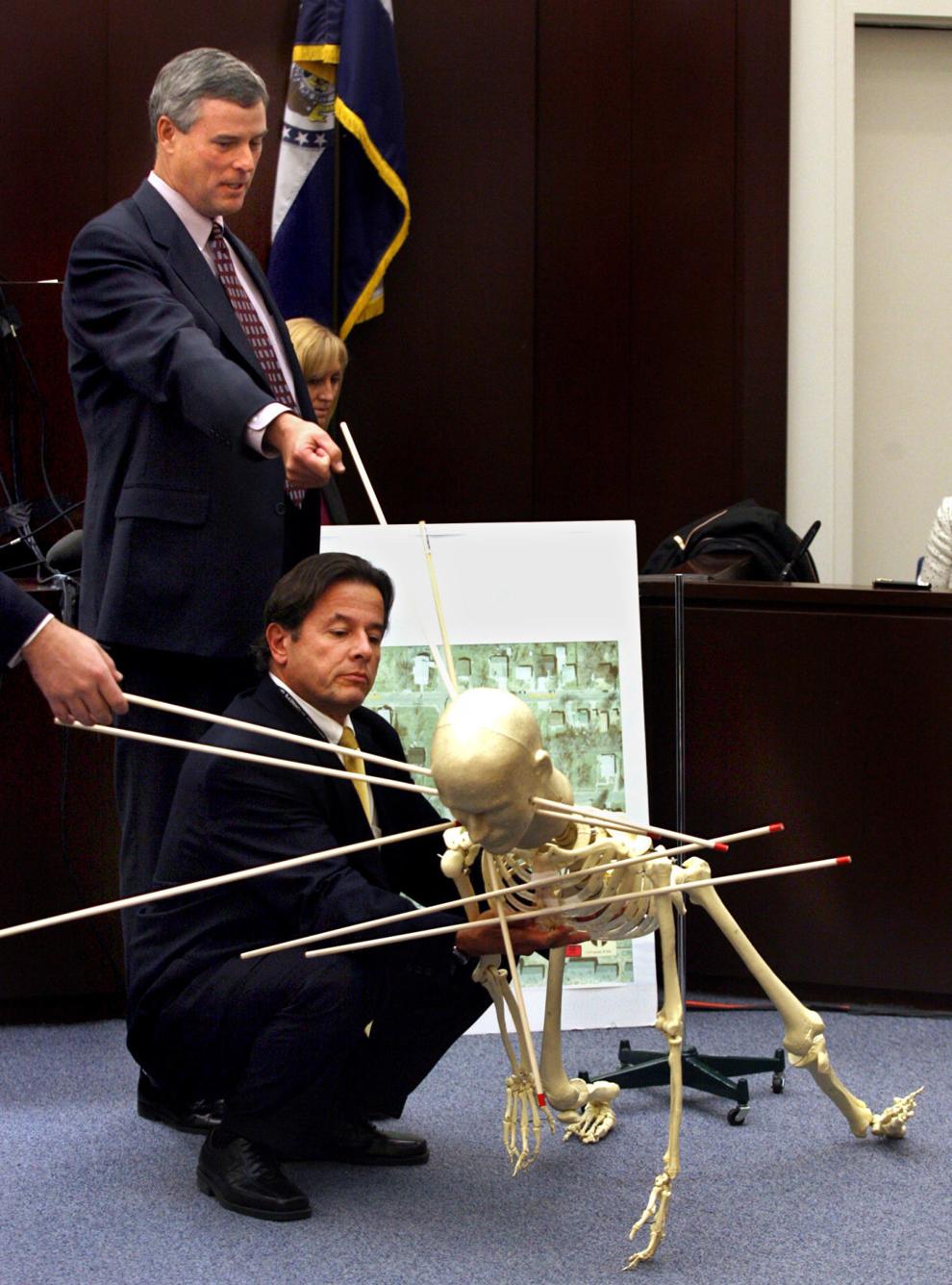 St. Louis County Prosecuting Attorney Robert P. McCulloch Johnson trial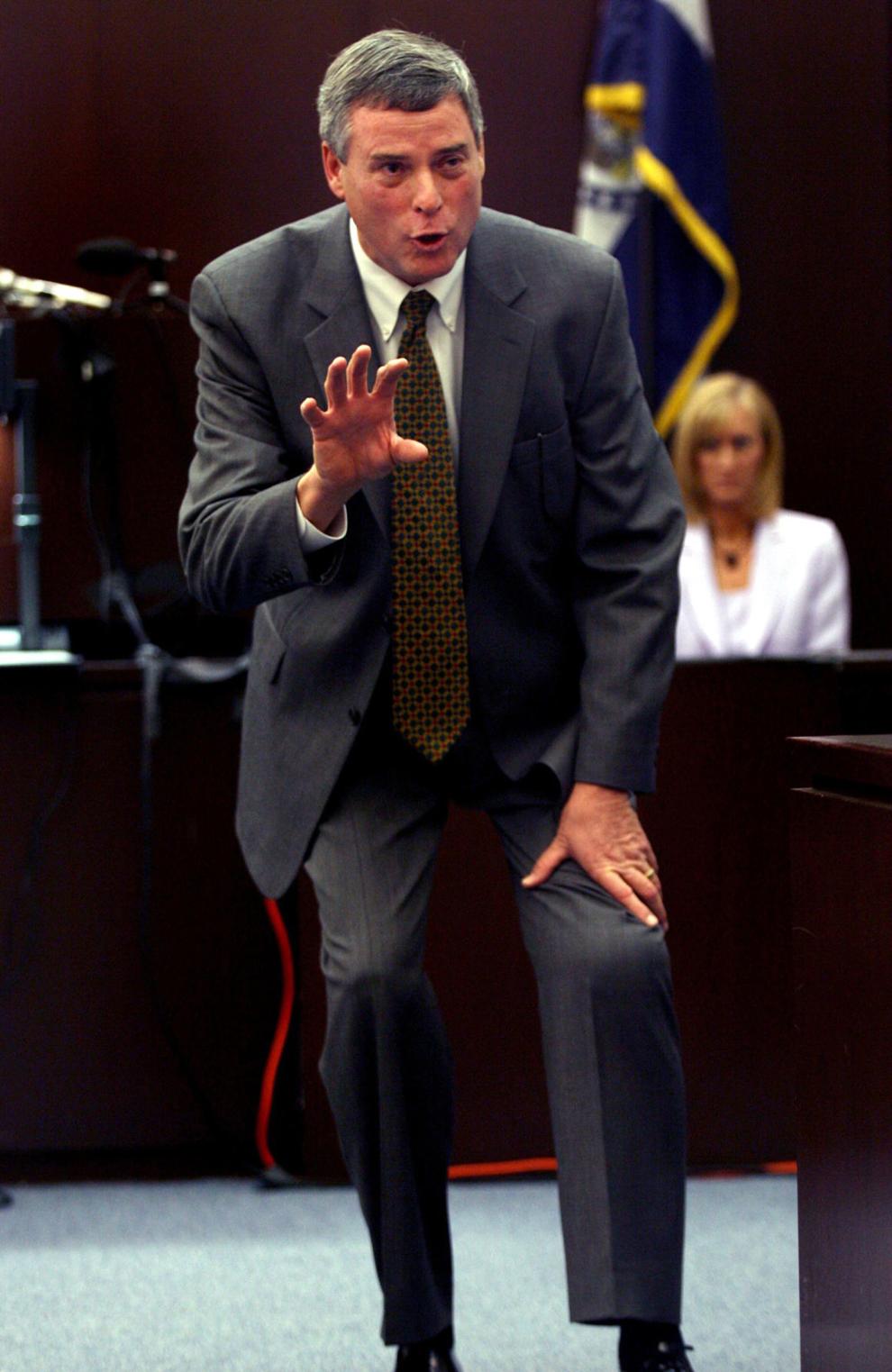 St. Louis County Prosecuting Attorney Robert P. McCulloch Johnson trial
Residents, clergy gather at church forum looking for answers in shooting of Michael Brown in Ferguson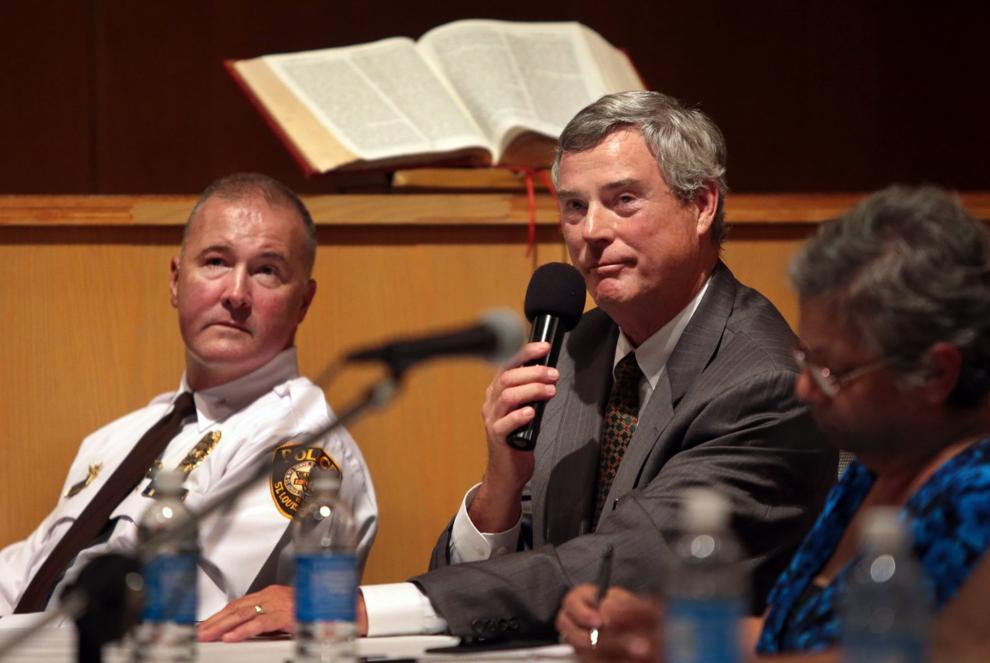 Stenger watch party in Clayton ready for a celebration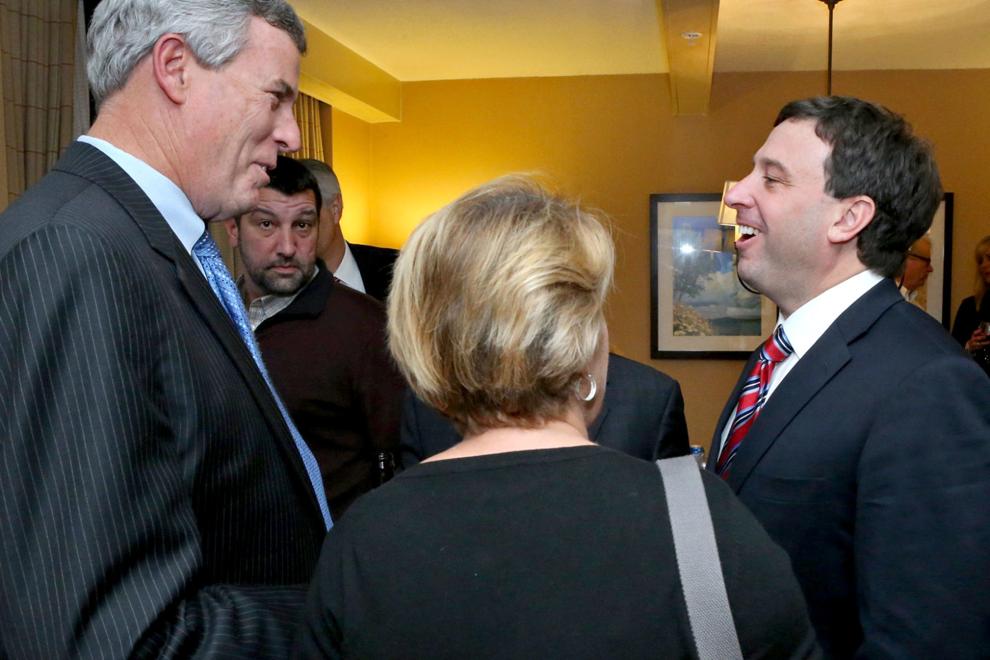 Grand Jury does not indict Darren Wilson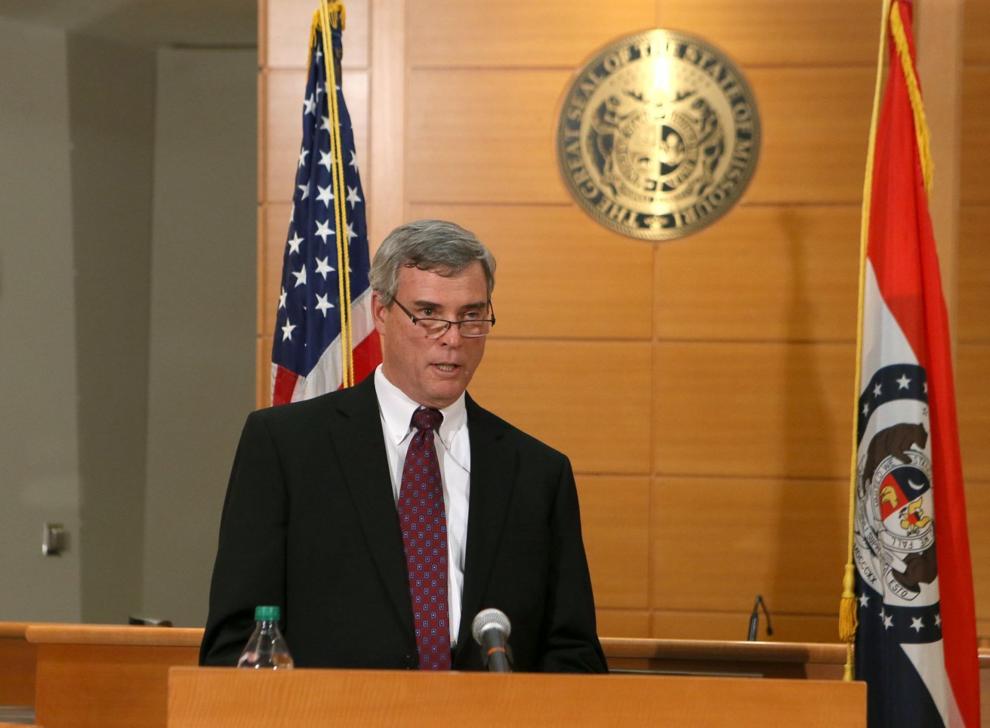 Prosecuting Attorney Bob McCulloch gives press conference Ferguson Justice Department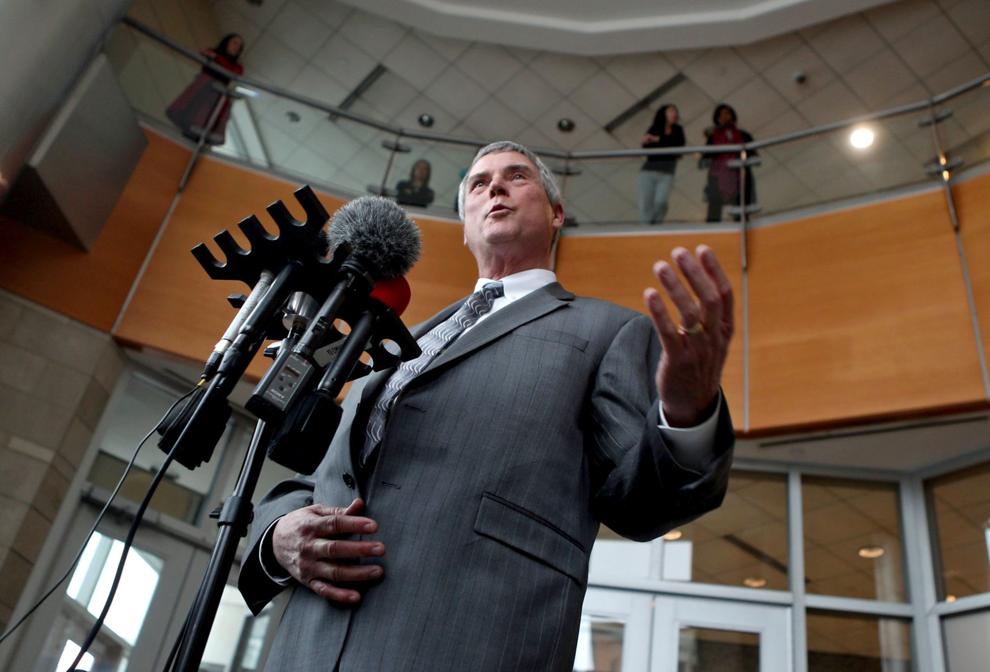 Prosecutor: Man held in wounding of two officers at Ferguson may have been shooting at someone else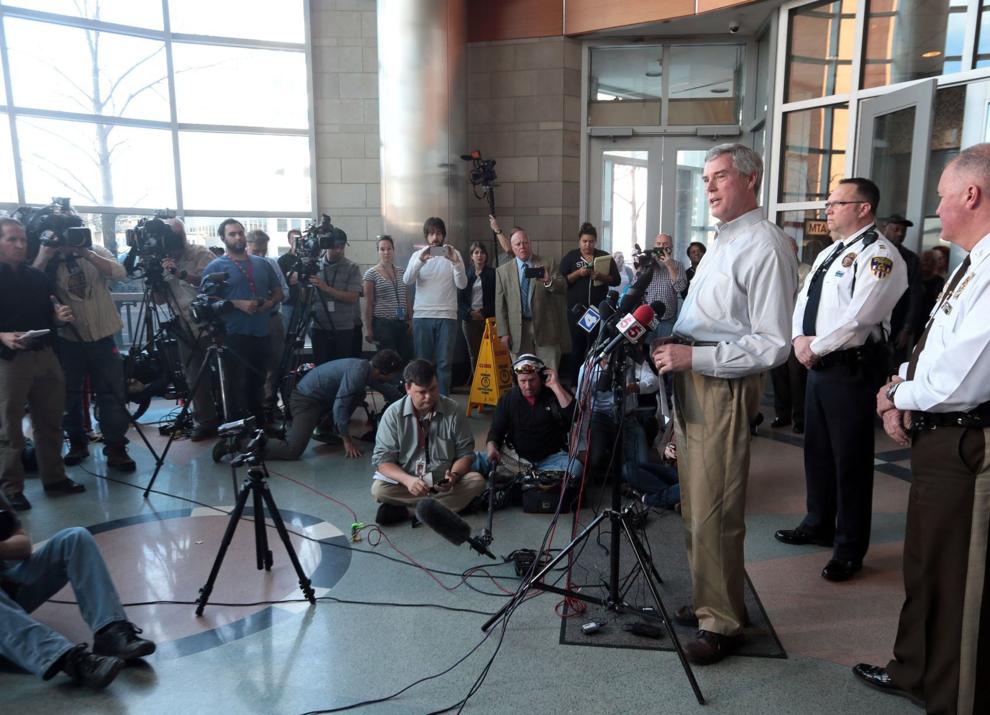 PA McCulloch calls latest Ferguson video "pathetic"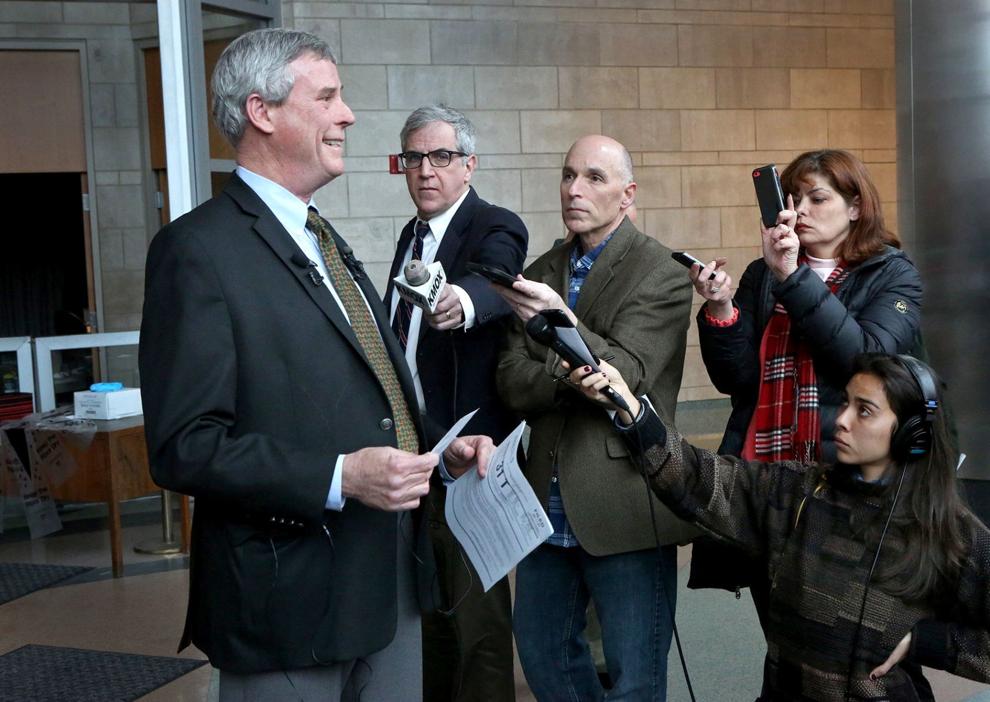 McCulloch defends changes to pension to county coucil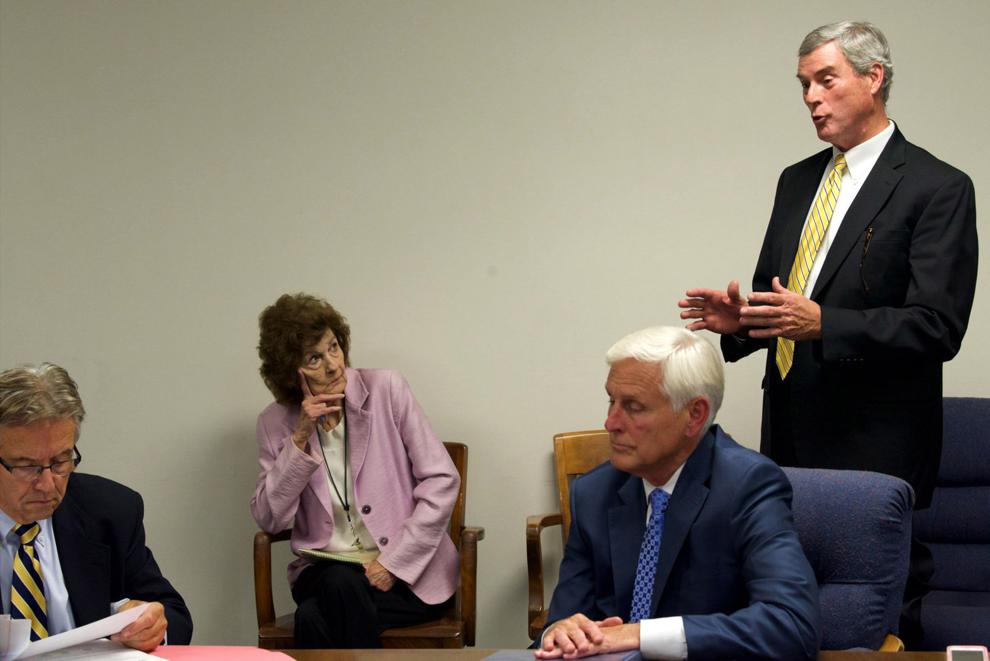 McCulloch announces suspect in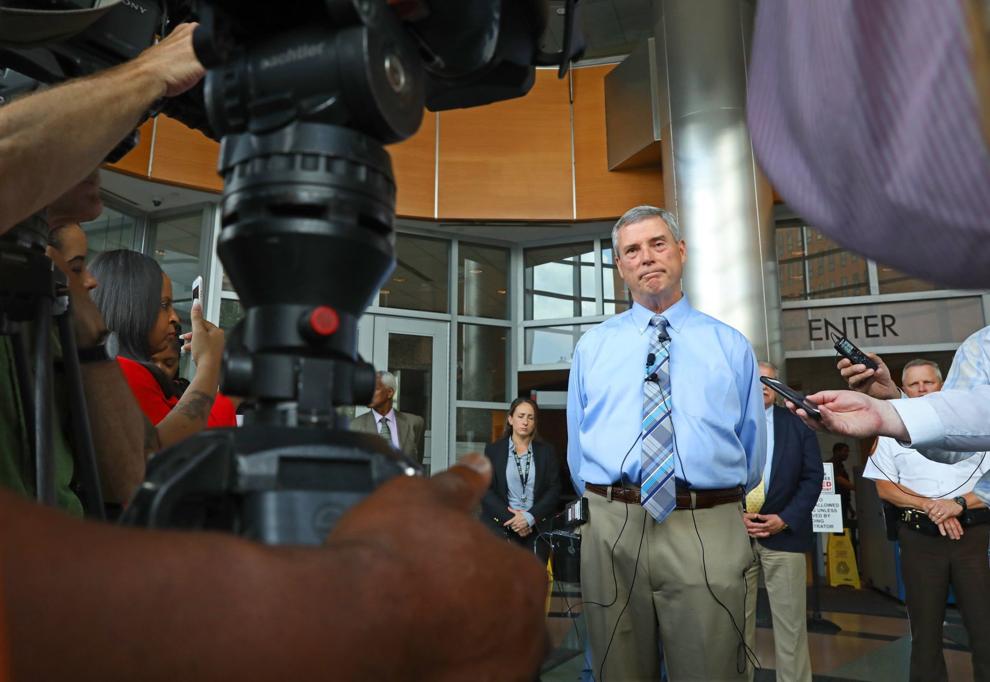 Robert P. McCulloch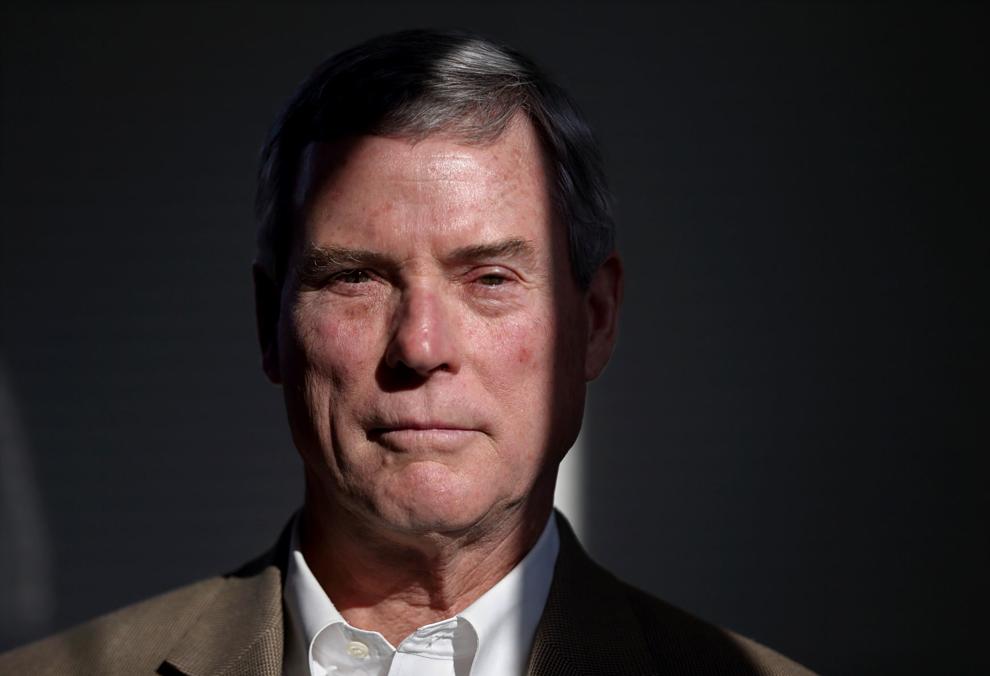 Robert P. McCulloch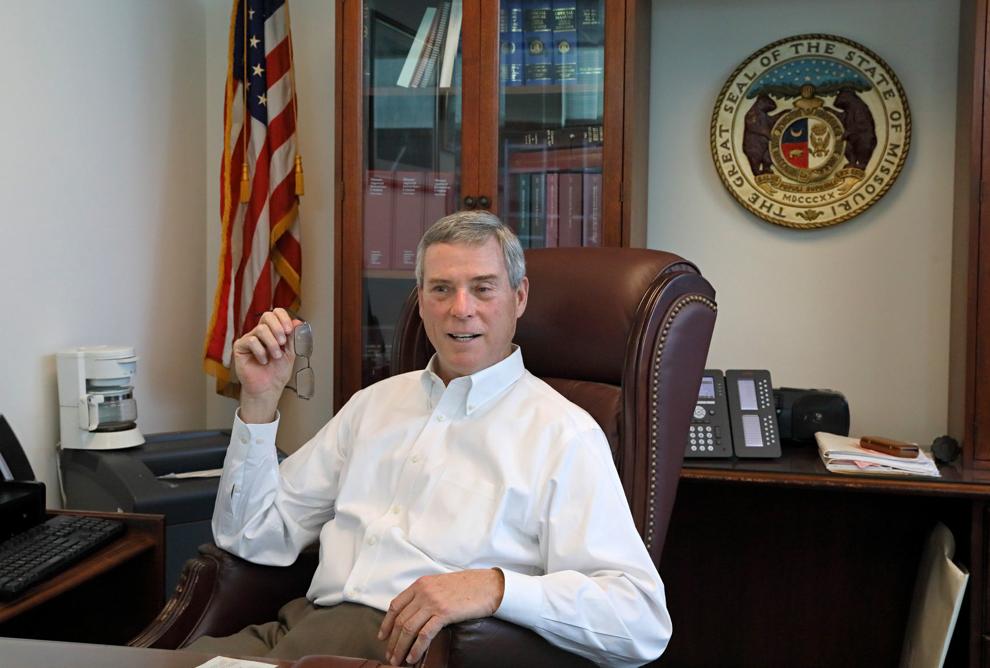 Robert P. McCulloch office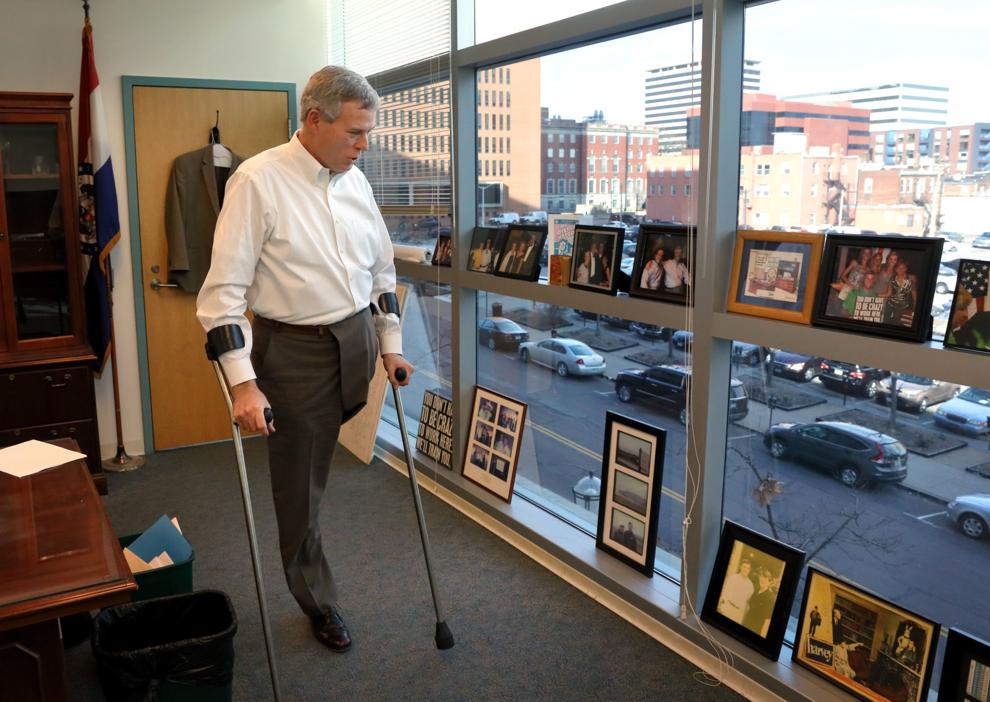 Robert P. McCulloch office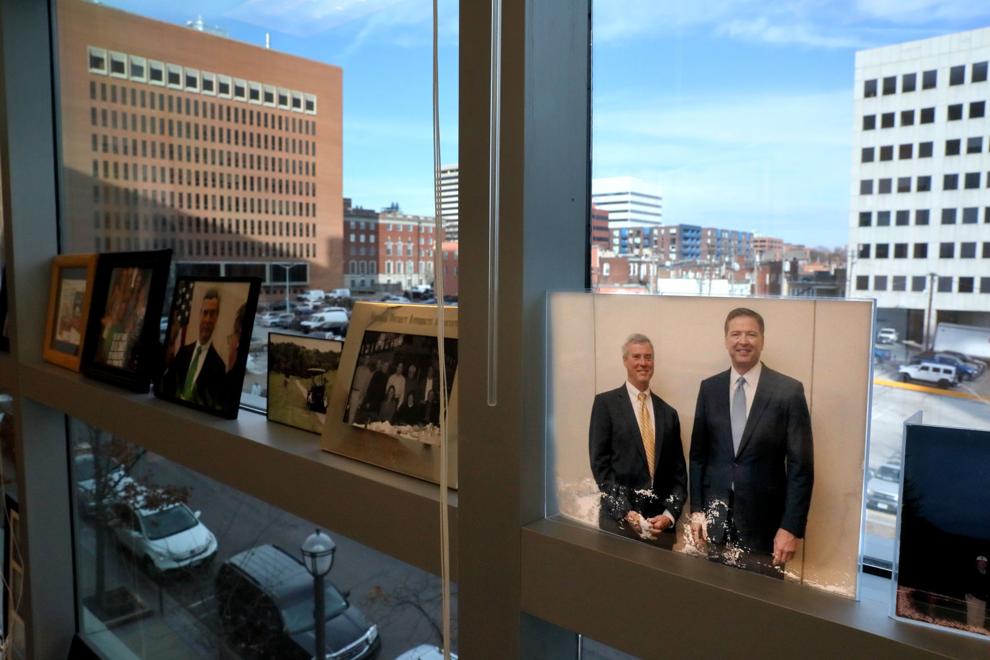 Robert P. McCulloch office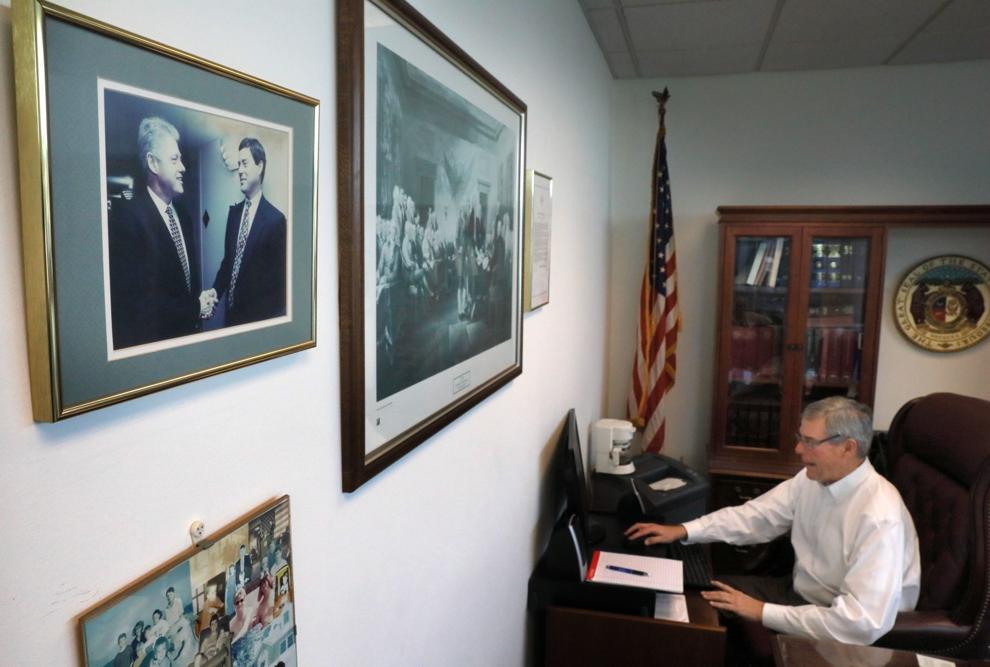 Robert P. McCulloch office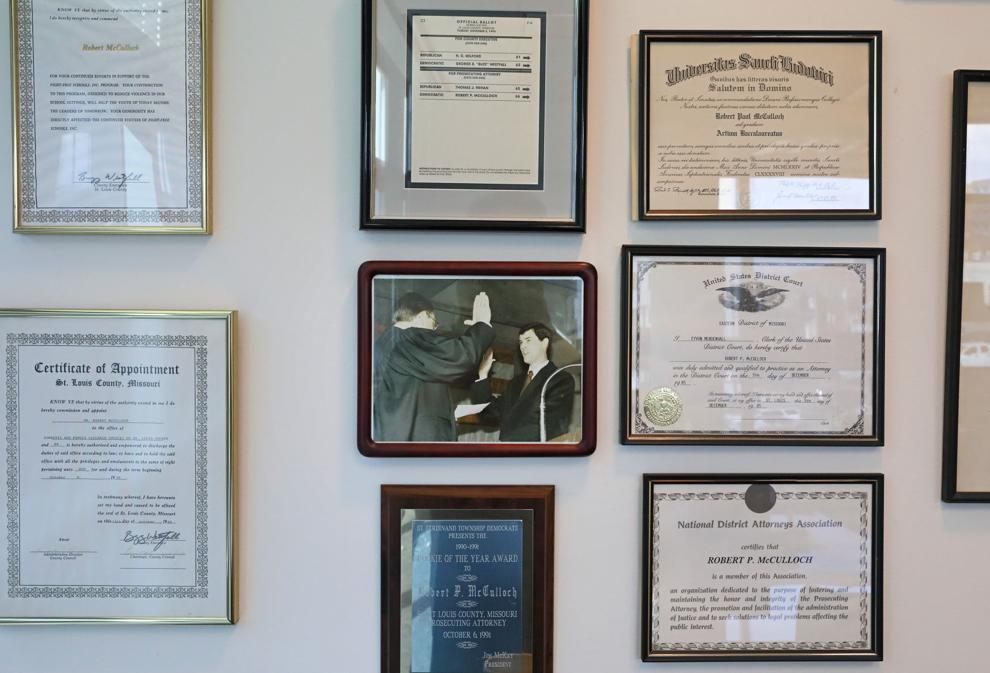 Robert P. McCulloch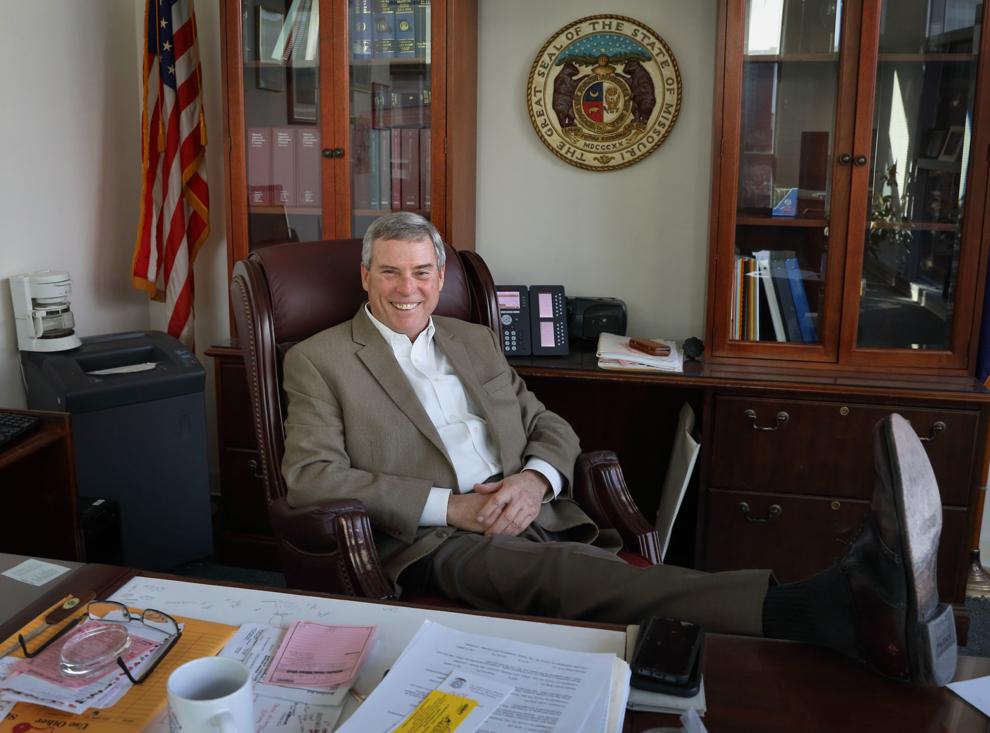 Robert P. McCulloch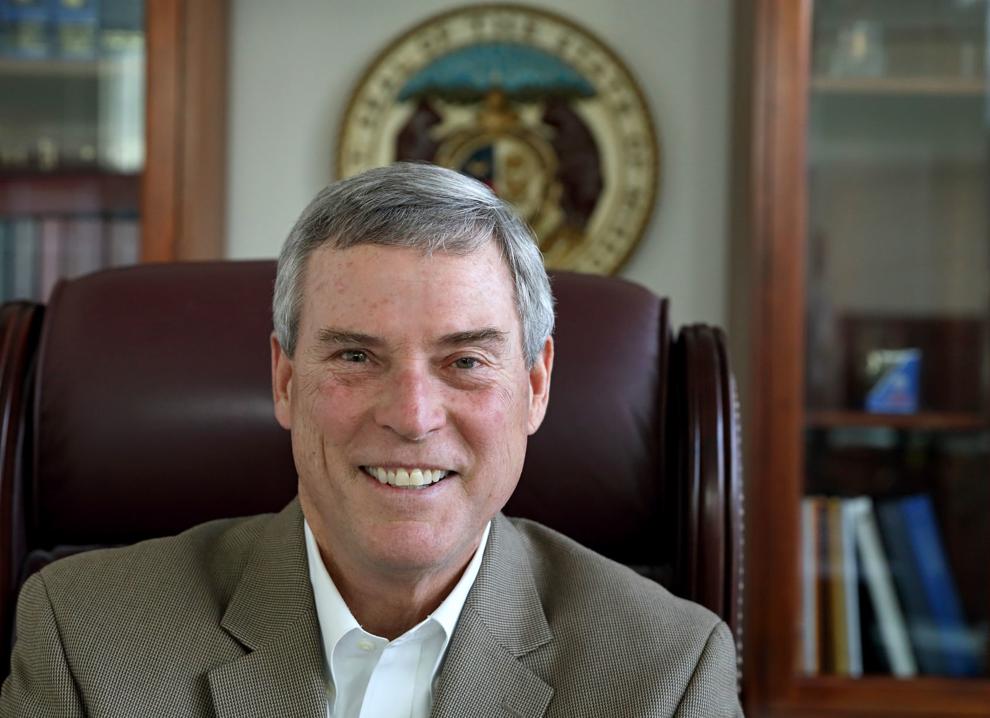 St. Louis County prosecuting attorney Robert P. McCulloch prepares to leave office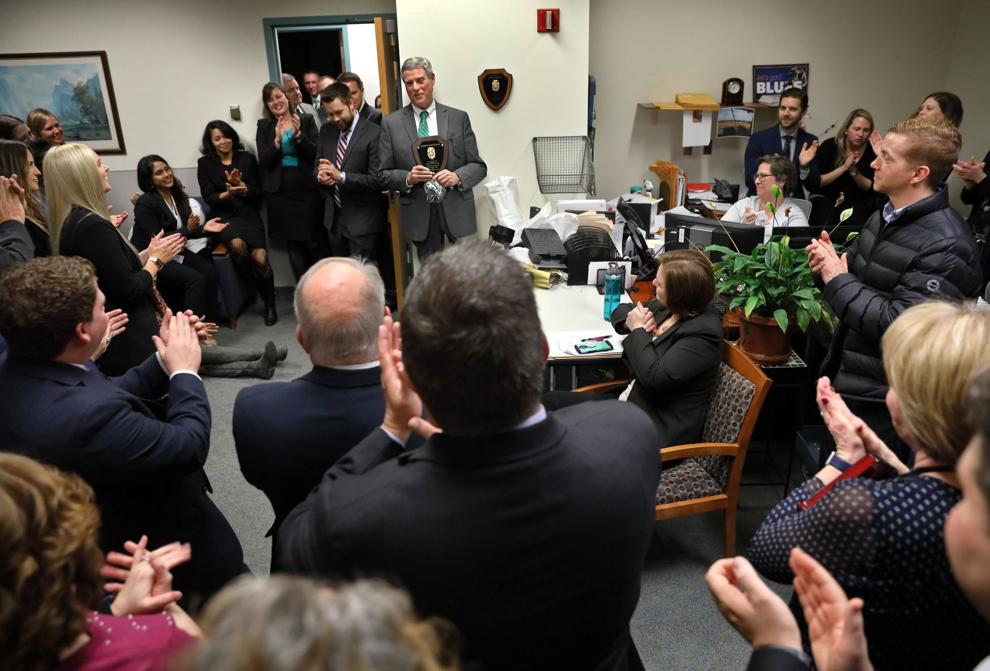 St. Louis County prosecuting attorney Robert P. McCulloch prepares to leave office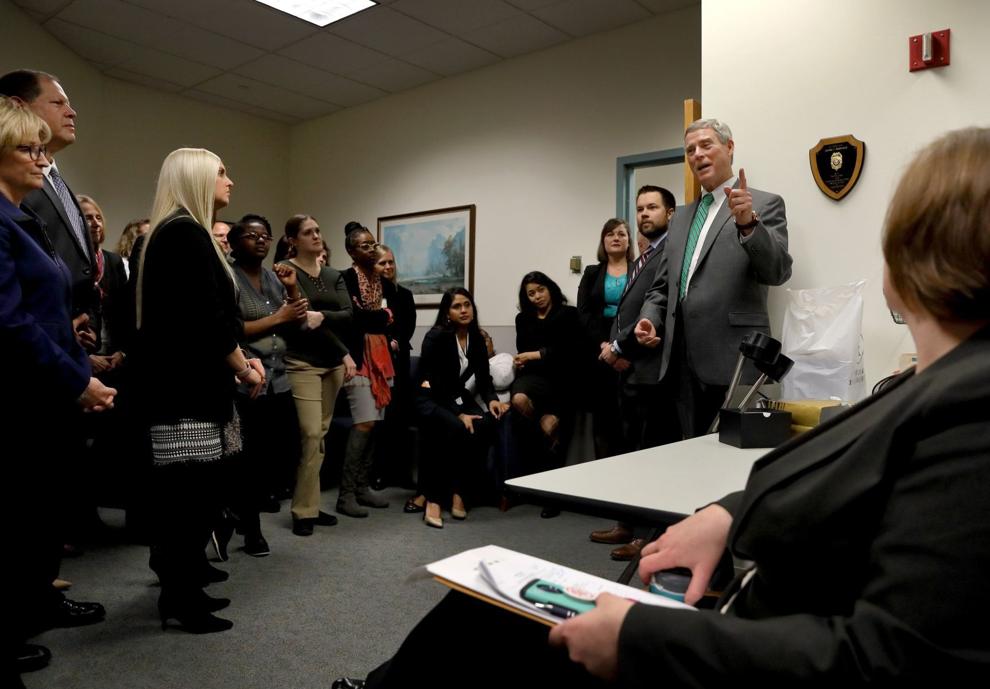 St. Louis County prosecuting attorney Robert P. McCulloch prepares to leave office