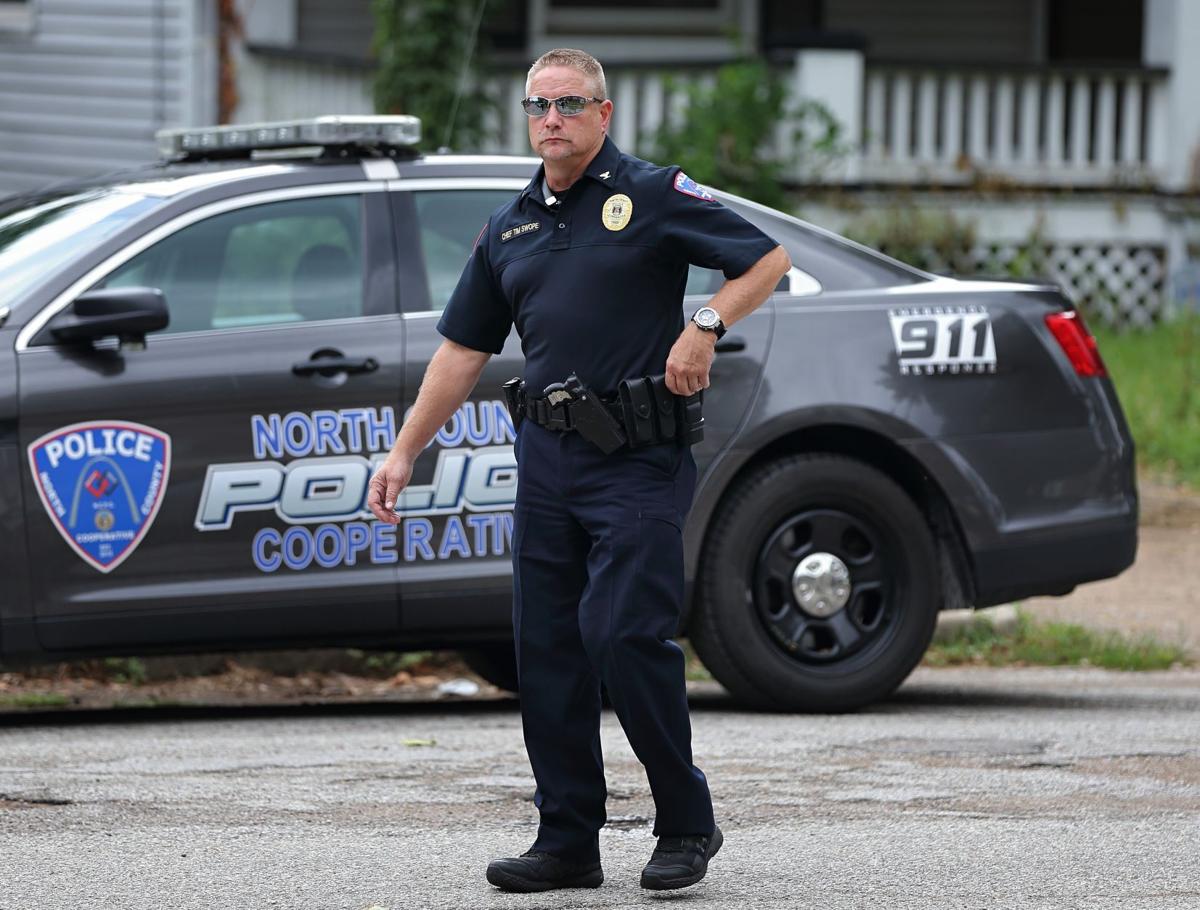 JEFFERSON CITY — A Kansas City-area lawmaker's proposal to force small St. Louis County police departments to disband was met with skepticism in the House Public Safety Committee on Tuesday.
Rep. Michael Davis, a Maryland Heights native who was elected to a Cass County House seat last year, said his legislation would save money by reducing duplication within regional government and would help address the "muni shuffle" — a term used to describe the shifting of officers with questionable records from one police department to another.
"Unfortunately the purpose of these small municipal police departments moves from protecting residents towards generating revenue for the municipality to keep these departments afloat," said Davis, a Republican. "Having numerous small police departments means that low-performing officers can move from one small municipality to another."
But members of the committee pushed back. Rep. Tim Taylor, R-Bunceton, wanted to know how many police officers would be laid off or forced to reapply for jobs under the proposal.
Rep. Barbara Phifer, D-Kirkwood, asked if Davis had consulted with municipalities that would be affected. He said he had not spoken to local police departments.
"You're right, this is a problem in St. Louis County," Phifer said, noting that St. Louis County municipalities are already working toward consolidation.
Rep. Nick Schroer, R-St. Charles County, and Rep. Bennie Cook, R-Houston, both worried about delayed response times.
"I will be a 'no' on this, just so you know, unless something changes," Cook said.
The legislation requires smaller St. Louis County municipalities to disband their police departments within five years and contract with other jurisdictions — either St. Louis County or a larger municipality with a police department and more than 5,000 residents.
The affected smaller municipalities include cities with fewer than 5,000 residents and an area of less than 2 square miles.
According to a state fiscal analysis, the proposal could affect 25 municipalities in St. Louis County and 50,000 residents. The analysis didn't factor in land area or locality classification (villages versus cities), which could change the total number affected.
The proposal allows smaller cities to cancel contracts with larger cities, but it doesn't allow officials to then contract with another larger city for service. Instead, municipalities at that point would have to contract with St. Louis County for police services.
Pat Kelly, executive director of the Municipal League of Metro St. Louis, said Senate Bill 5, legislation signed in 2015 limiting municipal ticket revenue, had already addressed concerns about departments over-ticketing people.
Kelly said Davis' proposal would affect 18 municipal police departments, "including Frontenac, Warson Woods, Rock Hill — some very well-established and professional police departments."
He said the vast majority of St. Louis County police departments are accredited and that "we're shooting to have all of our departments accredited by 2023."
He said the "muni shuffle" is a problem, and that there is other legislation to address it. He said changes must come through the state's Peace Officer and Standard Training Commission, known as POST.
"We need to solve that on a state level, and it is a problem," Kelly said.
A similar proposal to Davis', by Rep. Justin Hill, R-Lake Saint Louis, won support in the House Downsizing State Government Committee in 2019 but died in the House Rules Committee, failing to advance to the full chamber.
Members did not vote Tuesday on Davis' bill.