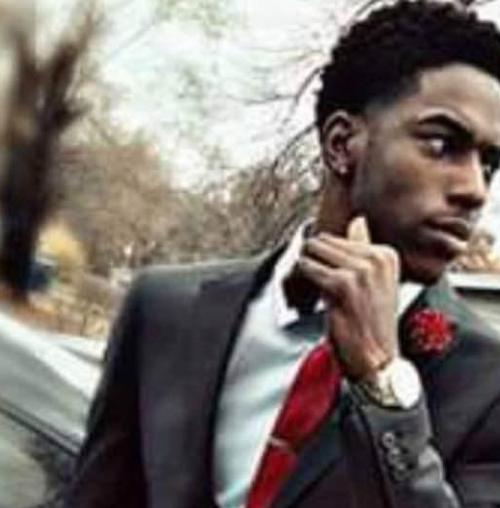 ST. LOUIS COUNTY • A man whose death last fall sparked claims that he had been lynched by someone getting revenge on Ferguson protesters, took his own life, according to a report released Tuesday by the St. Louis County medical examiner's office.
Danye Jones, 24, died of suicide by hanging, according to an investigation by the medical examiner's office. The Post-Dispatch obtained a copy of the report through a Sunshine Law request.
The medical examiner's report said Jones lived at the home of his mother, Melissa McKinnies, in the 11400 block of Criterion Avenue. He was last seen alive by his mother about 9 p.m. on Oct. 16 as he walked into her backyard carrying a backpack. The report said McKinnies did not find this unusual. The investigation later discovered that he had texted his sister Memisha "I'm sorry" at 9:30 p.m., and that she had replied "I love you."
About 6 a.m., his stepfather Derek Chatman returned home from work and noticed a light on in Jones' basement bedroom, the report said. McKinnies was waking up. They realized neither knew where Jones was. McKinnies remarked that she often told her kids to turn off the lights. Chatman noticed the backpack on the rear patio. Then McKinnies looked outside and saw her son hanging from the tree by a bed sheet.
Before lowering Jones to the ground Chatman took a photo of Jones because his pants were around his ankles, and he found that to be strange.
When the medical examiner's investigator arrived, he noted there was a wooden chair knocked on its side under the tree where Jones had been hanging. The report said Jones' family members indicated that Jones several times over the years had felt depressed, although he had never been clinically diagnosed with depression.
Jones' family noted he had a lot weighing on his mind: He had recently been unsuccessful trying to start a real estate company, and was dealing with rumors of him being gay.
Jones did not leave a suicide letter.
An examination by an assistant medical examiner found no scratches, contusions or any other marks. Jones had some cannabis but no alcohol in his system. An autopsy was not conducted.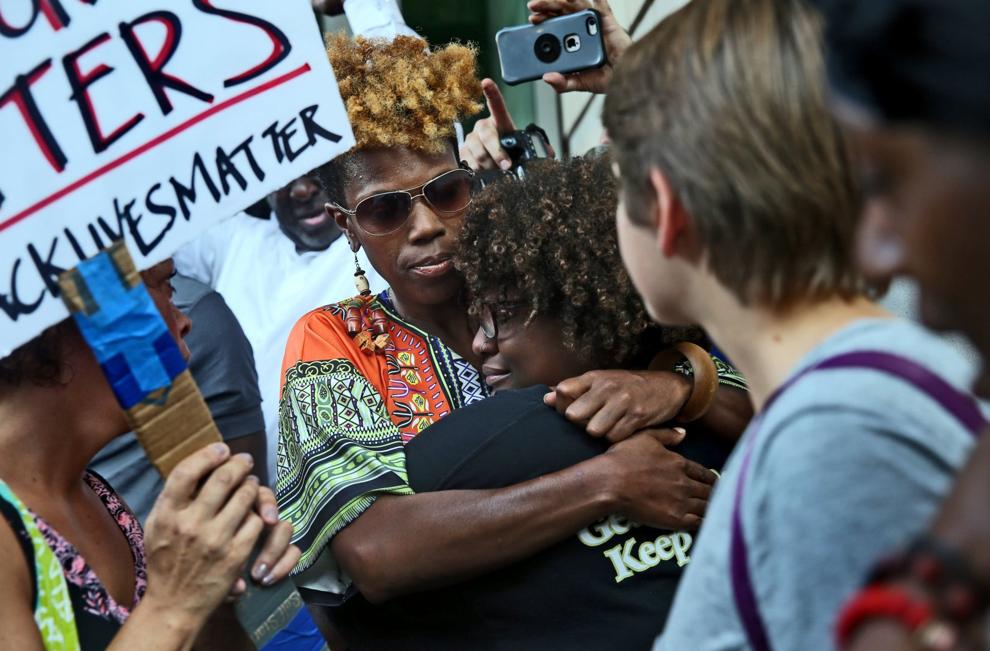 Claims that Jones had been murdered by lynching went around the world on social media. McKinnies claimed "they lynched my baby" in a Facebook post that has been removed.
In an interview on Oct. 31, McKinnies said she knew her son did not kill himself. She said he was targeted and murdered in retaliation for her activism.
She insisted he was upbeat, not suicidal, and did not know how to tie the types of knots used in the ligature. She said the sheet used did not match the family's sheets. And he had packed an overnight bag, which had been left on the patio, which she said was a suggestion that he trusted and had planned to leave the house with the person who killed him.
McKinnies, who said she received a copy of the report last week, said, "Of course, I disagree with it." She did not comment further.
Officials with the NAACP's national office in Baltimore have recently stepped in to support McKinnies. Malik Russell, a spokesman, said that despite the medical examiner's findings, "we continue to support Melissa's call for justice and for an investigation of her son's death as a murder."
McKinnies, who helped organize mass protests in the aftermath of the shooting death of Michael Brown in 2014, said that people had threatened her at protests and that she believed someone wanted to kill her son.