UPDATED at 9 a.m. with additional detail on charge
ST. LOUIS COUNTY — The husband of a missing St. Louis County woman was seen on video buying cleaning products, and police found bloody carpeting soaked in bleach in the couple's home, court documents filed Thursday allege.
The husband, Beau Hampton Rothwell, was charged Thursday with tampering with physical evidence in connection with the disappearance of his wife, Jennifer Rothwell.
Beau Rothwell, 28, is being held at the St. Louis County Jail in lieu of $100,000 bail. He was due in court for an initial appearance before a judge on Friday morning.
Jennifer Rothwell, reported missing on Tuesday, has not been found. Police spent hours Thursday searching a field and park.
St. Louis County police said Beau Rothwell was identified on video buying cleaning supplies, including bleach, carpet cleaner and gloves on Monday. Searching his home on Wednesday, detectives found wet carpet soaked with bleach and large areas of blood in carpet and carpet padding, "which is evidence associated with a crime of murder," police said in court papers.
The charges allege Beau Rothwell "purchased and applied cleaning products to a large area of blood in effort to destroy or remove physical evidence with the purpose to impair its availability in an investigation into the murder of Jennifer Rothwell."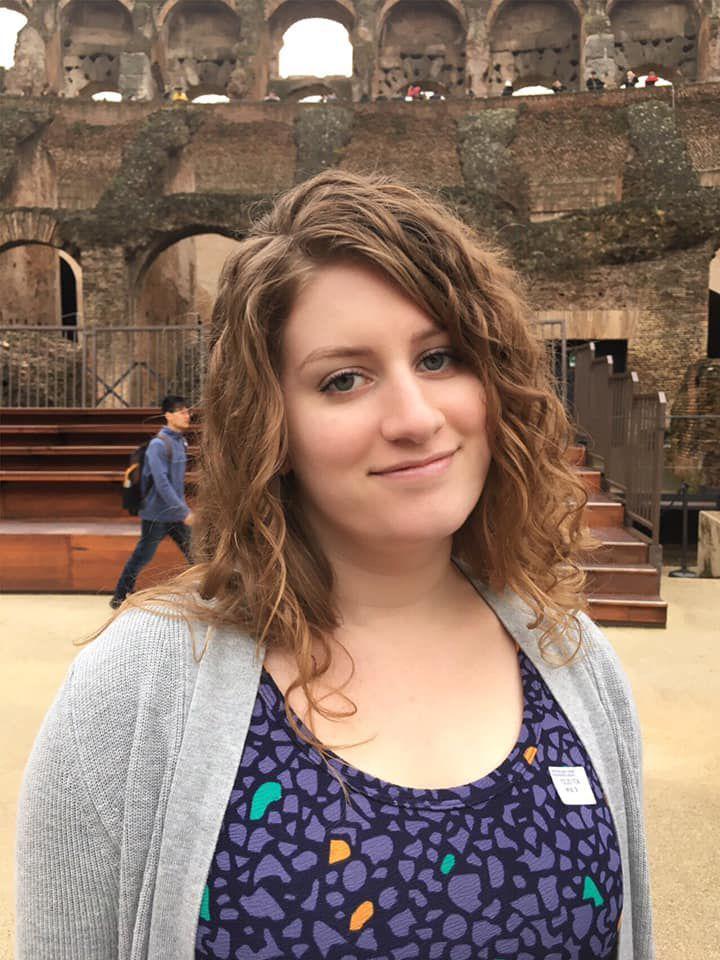 Police have said that 28-year-old Jennifer Rothwell was last seen Tuesday leaving her home in the 12600 block of Northwinds Drive. She was apparently on her way to her chemical engineering job. Her car was found abandoned about 1.5 miles from her home.
Her husband was arrested at 7:45 p.m. Wednesday, the same day police searched the couple's house, north of Creve Coeur. Police booked Beau Rothwell at that time on suspicion of first-degree murder and tampering with physical evidence.
But prosecutors charged him Thursday afternoon with one count of tampering with physical evidence in a felony prosecution.
Tampering with evidence in a felony case is the least serious class of felony in Missouri, punishable by up to four years in prison and a $5,000 fine.
St. Louis County police spokesman Sgt. Benjamin Granda said that detectives had been working around the clock on the case.
Police spent Thursday searching the area where her 2011 Hyundai Sonata had been found Tuesday, near Fee Fee Road and Olive Boulevard. The search area included a field near an Ameren substation on Fee Fee Road near Old Fee Fee Road.
An evidence van arrived at dusk near Robinwood West Park. Crime scene tape was posted for a time in that area and police could be seen with flashlights. The park is north of the Rothwells' home.
Residents of Northwinds Drive said the street of ranch-style homes is usually quiet.
"They were the neighbors you didn't really see," one resident said.
Missing person posters with Jennifer Rothwell's photo were posted on trees and in business windows around the area.
Rothwell is 5 feet, 6 inches tall, 150 pounds, with long, light brown curly hair. She was last seen wearing business attire, according to police.
"Jennifer has no history of leaving and is normally in contact with family members and friends on a daily basis," according to a statement from St. Louis County police. She has not been in contact with anyone since she disappeared.
Both Jennifer Rothwell and her husband earned degrees in chemical engineering from the University of Missouri-Columbia in 2013. The couple married in 2015 in St. Louis County.
On Wednesday afternoon, about four hours before his arrest, Rothwell's husband posted a message on his Facebook page.
"Some of you may have heard already, but last night my wife Jennifer went missing," he wrote.
He went on to say that he had filed a police report and that the search was ongoing. He gave his cell phone and the police report number. The cell on Thursday morning went to voicemail.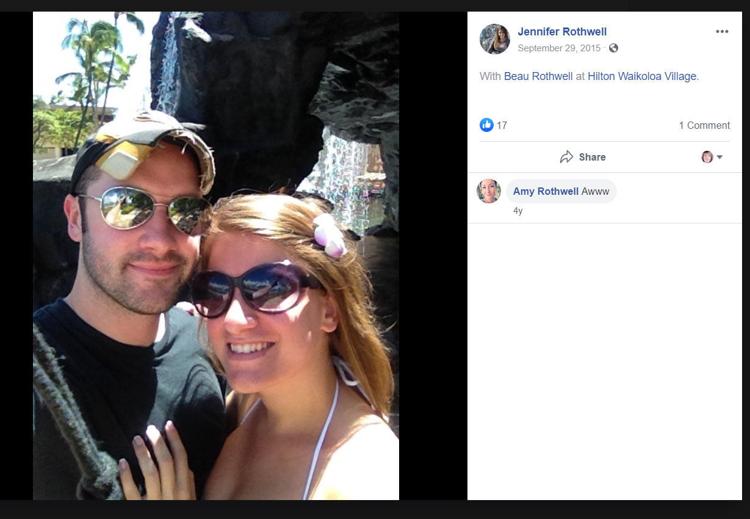 Rachel Rice, Christine Byers, Erin Heffernan and Taylor Tiamoyo Harris of the Post-Dispatch staff contributed to this report.