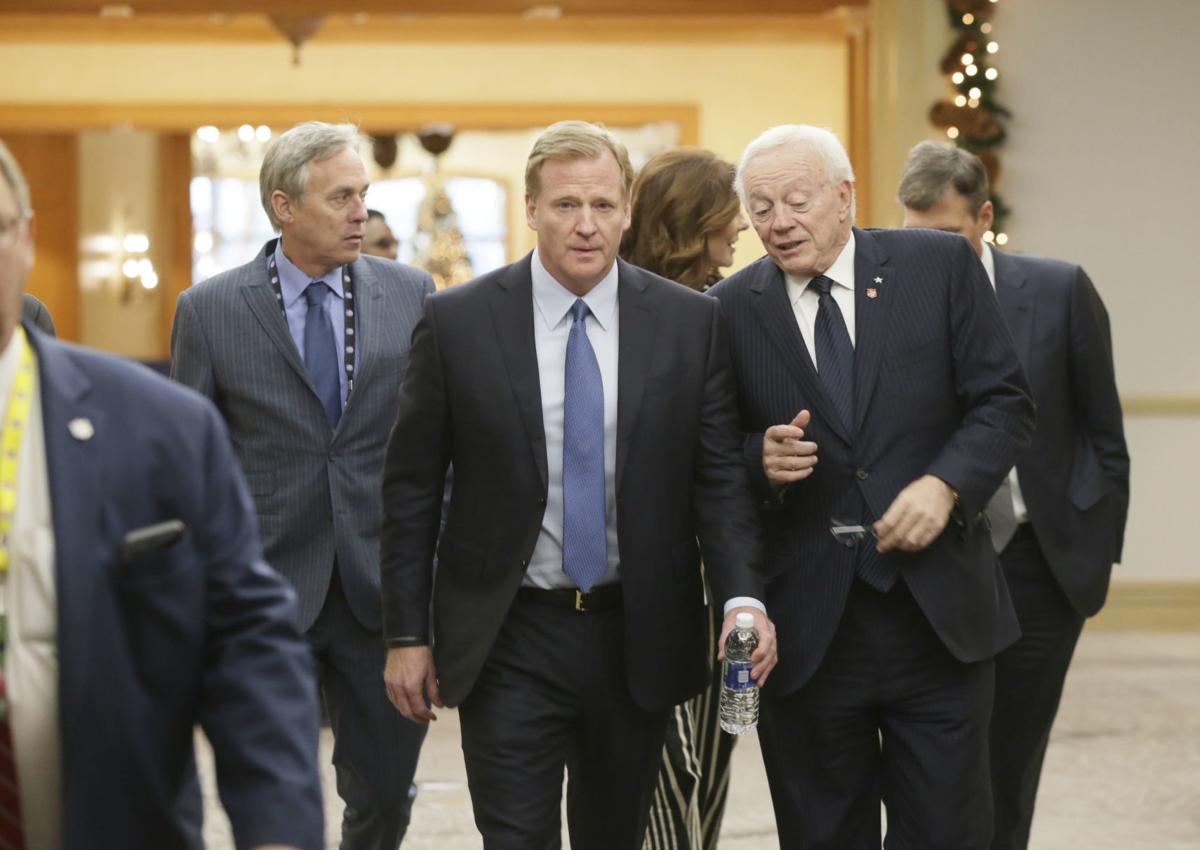 ST. LOUIS — The Missouri Court of Appeals at St. Louis on Tuesday rejected a bid by the Los Angeles Rams, its owner and the National Football League to move January's relocation lawsuit out of St. Louis.
An order signed by Robert M. Clayton III, the eastern district appeals court's presiding judge, denied an appeal filed last month by the Rams, owner Stan Kroenke and the NFL seeking to overturn a circuit judge's Aug. 31 ruling that keeps the trial in St. Louis. The order provided no legal explanation for denying the request.
Keeping the trial in St. Louis, the Rams, NFL and Kroenke argued, would give the plaintiffs — St. Louis, St. Louis County and the St. Louis Regional Convention and Sports Complex Authority — "undue influence" over prospective jurors. They also sought to move the trial because of what they called "extensive and continuing prejudicial pretrial publicity" in St. Louis.
Circuit Judge Christopher McGraugh closed his courtroom to the public Aug. 31 to allow the NFL, Rams and Kroenke's lawyers to argue for a change of venue. After McGraugh reopened his courtroom, he rejected the motion to move the trial.
The Rams, NFL and Kroenke could still petition the Missouri Supreme Court to try to move the lawsuit elsewhere.
The 4½-year-old suit claims the NFL broke the league's relocation rules by allowing the Rams to leave St. Louis after the 2015 season, and misled the public about its intention of staying here. The plaintiffs claimed the Rams' departure cost the city millions in amusement, ticket and earnings tax revenue. The suit alleges breach of contract, fraud, illegal enrichment and interference in business by the Rams and the NFL, causing significant public financial loss.
The trial is set for Jan. 10.