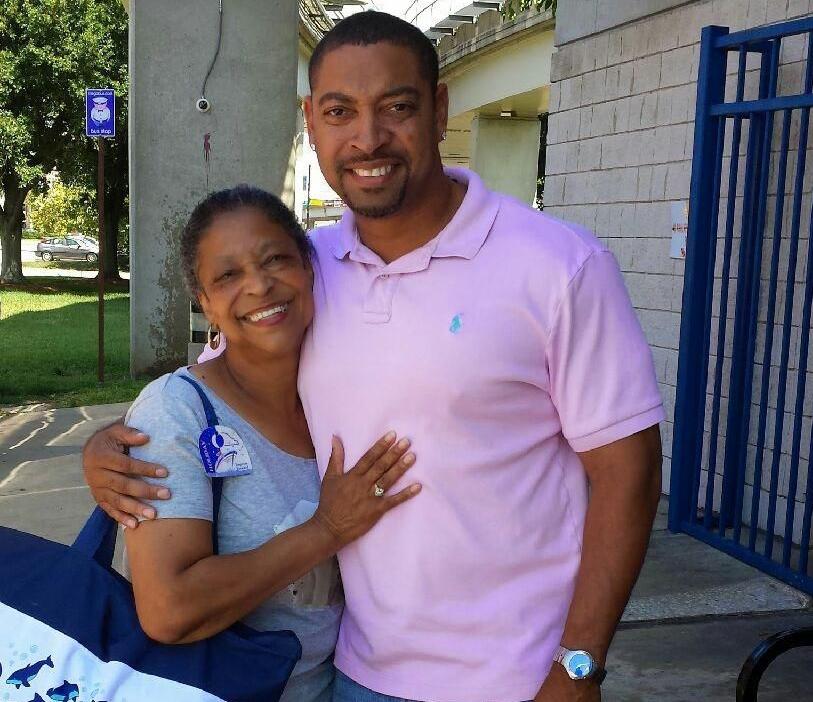 ST. LOUIS • The Missouri Eastern District appeals court on Tuesday threw out a $72 million jury verdict for a woman who claimed her longtime use of baby powder and other Johnson & Johnson products contributed to ovarian cancer that killed her.
The ruling could kill three other recent St. Louis jury verdicts of more than $200 million combined against the New Jersey-based health care giant, which has also appealed the cases.
In a statement, a Johnson & Johnson spokeswoman said the company is pleased with the opinion and is continuing its appeals.
"In the cases involving nonresident plaintiffs who sued in the state of Missouri, we consistently argued that there was no jurisdiction and we expect the existing verdicts that we are appealing to be reversed," the statement said.
The appeals court Tuesday ruled 3-0 that Jacqueline Fox's lawsuit lacked jurisdiction in Missouri because of a U.S. Supreme Court decision in June that imposed limits on where injury lawsuits can be filed. The Bristol-Myers Squibb case said non-California residents could not file claims there against the New York-based maker of the blood thinner Plavix, ruling that establishing a lawsuit's jurisdiction requires a stronger connection between the forum state and a plaintiff's claims.
Fox, 62, of Birmingham, Ala., died in 2015, about four months before her trial was held in St. Louis Circuit Court. She was among 65 plaintiffs — of whom only two were from Missouri — who joined in the lawsuit. A jury in February 2016 awarded her $10 million in actual damages and $62 million in punitive damages.
It was the nation's first verdict in which a jury awarded damages over claims that talc contributed to cancer. Fox said in her petition that she used Johnson & Johnson products containing talcum powder for more than 25 years. The trial was the first of four multimillion-dollar verdicts against Johnson & Johnson.
Johnson & Johnson, a health care giant based in New Brunswick, N.J., has maintained that its products are safe. Talcum powder is made from talc, a mineral.
Plaintiffs who've gone to trial here in subsequent claims against Johnson & Johnson were from California, South Dakota, Tennessee and Virginia. All but one prevailed; Johnson & Johnson appealed all of the verdicts.
Fox's lawyers argued her claims should stand in Missouri because Johnson & Johnson and its supplier, Imerys, uses Pharma Tech, a company with a plant in Union, in Franklin County, to package and label talc products. Johnson & Johnson and Imerys argued that Pharma Tech was just one of their contractors and played no role in establishing jurisdiction over out-of-state plaintiffs.
Fox's lawyer Jim Onder, who represents plaintiffs in other pending talcum powder cases, said Tuesday he was disappointed by the decision but "optimistic that the Missouri Supreme Court will find otherwise."
Onder noted that the U.S. Supreme Court sent the Bristol case back to California state courts; he said he hopes the Missouri Supreme Court will review Fox's case and do the same, and also look at rules allowing plaintiffs to join to file claims in Missouri.
"I suspect this will all be decided by the Missouri Supreme Court," Onder said.
The appeals court ruling Tuesday vacated Fox's lawsuit entirely instead of sending it back to the circuit court, finding the court has no authority to "rewind the case so as to supplement the pre-trial record to establish jurisdiction under the new standard."
Thomas Stewart, a St. Louis University professor who runs the law school's trial advocacy program, said the appeals court had no choice but to vacate Fox's lawsuit, given recent court decisions on jurisdiction. He said the three other verdicts, given their similarities to Fox's case, are likely to be wiped out.
"I can't imagine that they're going to hold on to those verdicts," he said.