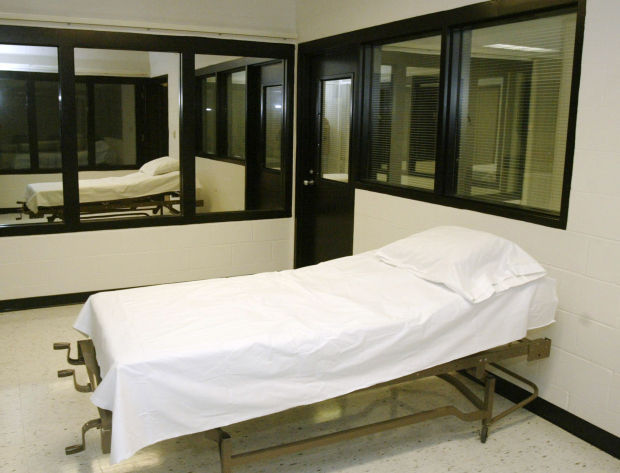 Missouri Attorney General Chris Koster says he has the answer to bringing transparency to the state's execution process: Establish a state laboratory to make lethal injections in house.
Koster made the comments in a speech at the Bar Association of Metropolitan St. Louis conference at the Lake of the Ozarks.
"Lethal injection relies upon an uneasy cooperation between medical professionals who assist in the executions, pharmaceutical companies that provide the chemicals, and the state," Koster said, according to a copy of his speech. "In recent years, this cooperative arrangement has become so strained that continued use of lethal injection as the preferred execution method is currently being reconsidered in several states."
Last week in Tennessee, for example, the governor signed into law a bill that would allow for death by electrocution if drugs for lethal injections were not available.
Koster noted that journalists and condemned inmates have pressed the state for disclosure about how the drugs are made, and who makes them.
Earlier this month, the Post-Dispatch and other news organizations sued the Missouri Department of Corrections to compel it to release information about the drugs the state uses for injection executions.
The news organizations had each requested records regarding the drugs, including the supplier, and were denied by the department, which said the pharmacy providing the drugs is a member of the execution team, whose identities are confidential under state law.
The suit challenges the department's interpretation of state law to include the drug supplier as a member of the state's execution team. The news organizations argue the department's refusal to disclose information regarding the drugs violates Missouri's open record statutes, as well as the First and Fourteenth Amendments to the U.S. Constitution.
Koster indicated he was not comfortable with the "creeping secrecy." He said it "may not be prudent, and it merits the attention of state policymakers."
He said for the state to continue with executions, "it is my belief the Legislature should remove market-driven participants and pressures from the system and appropriate funds to establish a state-operated, DEA-licensed, laboratory to produce the execution chemicals in our state."
Koster did not elaborate on how transparent a state-run lab should be compared to private vendors.
Asked whether the names of people who run the state lab would be public, Nanci Gonder, a spokeswoman for the attorney general's office, said: "The intent of bringing the lab in-house is that the identities of those who are manufacturing the chemicals will not have to be concealed."
Tony Rothert, legal director for American Civil Liberties Union of Missouri, which has also sued for disclosure about execution team members, said the group was "encouraged" by Koster's call for execution transparency. But "instead of creating an expensive, experimental lab to produce execution drugs, the state should take this opportunity to thoroughly study its execution protocol and look at alternatives like life without parole."