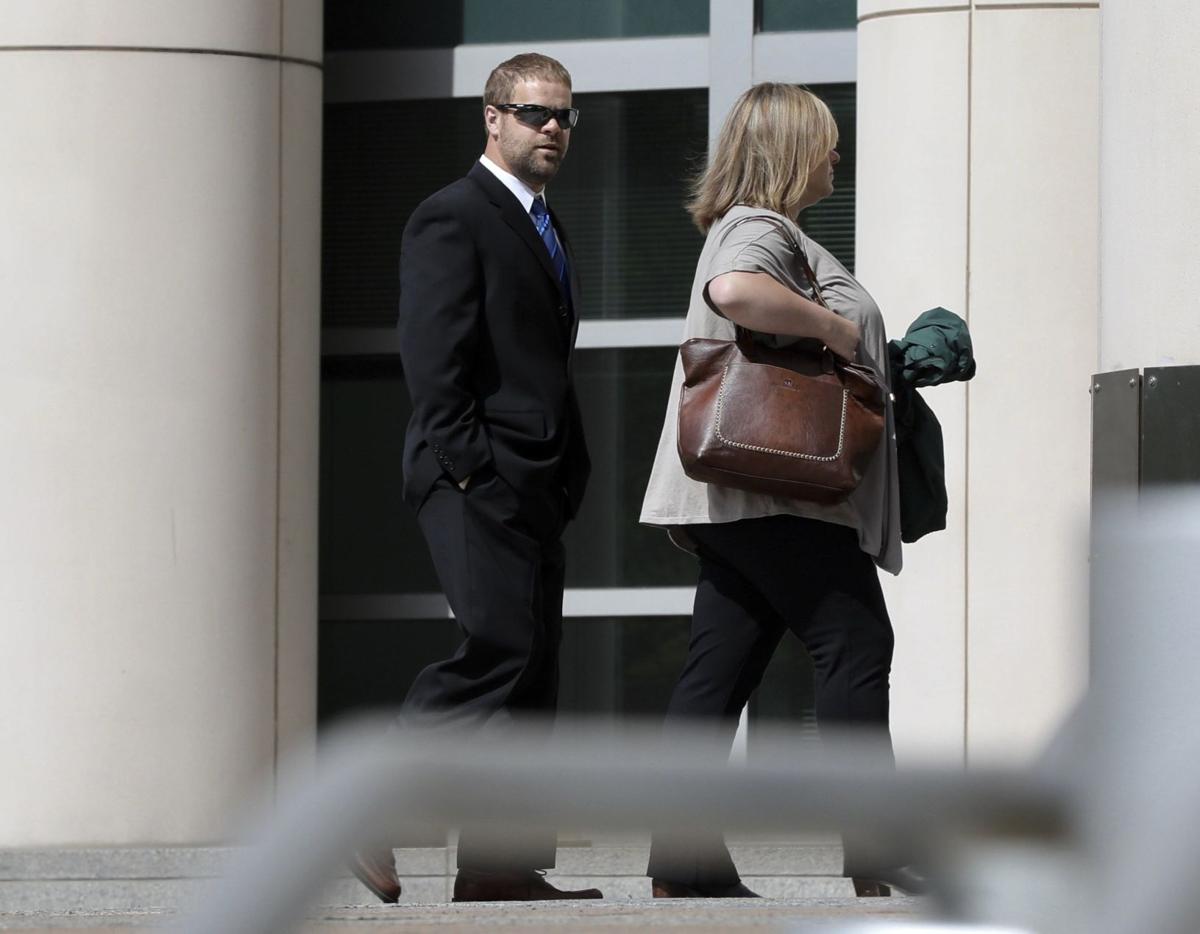 CAPE GIRARDEAU — A federal judge here on Wednesday said she was likely to approve a $500,000 partial settlement of a lawsuit that claimed a Missouri sheriff and others killed a Black jail inmate in 2017 by putting pressure on his neck after he was already restrained.
The case, which has drawn comparisons to the death of George Floyd in Minneapolis, was one of the factors that contributed to the NAACP issuing an advisory in 2017 warning Black people "to beware of the safety concerns with travel in Missouri."
The money, paid on behalf of the city of Charleston, Missouri, three police officers and the police chief, will go to the mother of Tory Sanders, his wife and nine children.
The 2018 lawsuit is still pending against Mississippi County, the former sheriff and jail staffers. The county is in southeast Missouri, about 130 miles southeast of St. Louis.
The city and county defendants continue to deny the claims in the lawsuit.
The settlement documents have been sealed temporarily by a judge. A Washington University Law school legal clinic intervened on behalf of the Post-Dispatch to oppose the sealing. That motion is pending, but a judge ordered that Wednesday's hearing was open to the public.
Asked in court Wednesday about the impact of her son's death, Quinta Sanders said she'd been affected, "Tremendously. Mentally, physically. Spiritually. I can't really explain it," she said, before breaking down in tears.
Sanders remembered her son as a joking, laughing man who cared deeply for his children.
Sanders died on May 5, 2017, in the Mississippi County Detention Center as he was awaiting transfer to a mental health facility.
Sanders was from Nashville and was intending to drive to Memphis when he got lost, the lawsuit says, and ended up at a Flying J truck stop in Charleston. There, he was acting paranoid, with mood swings and requests for mental help. He told police that he was bipolar and schizophrenic, the lawsuit says.
Police took Sanders to jail, the lawsuit says, because they didn't have enough staff to take him to the emergency room for a mental evaluation.
Sanders' mental condition declined in jail and eventually the sheriff at the time, Cory Hutcheson, and nine others entered his cell in an attempt to restrain him and retrieve a set of keys he'd snatched through a window in his cell door, according to a February report on his death from Missouri Attorney General Eric Schmitt's office. Sanders was initially restrained before throwing off jailers by "exhibiting extreme strength," the report said.
He bit a man's thumb, prompting others to punch him to get him to let go. He was also kneed in the upper torso before falling to the ground. After he was on the ground, the jail administrator applied pressure to Sanders' neck or shoulder and he went limp and fell unconscious. Hutcheson, a nurse and a deputy did chest compressions until an ambulance arrived, the report said.
The lawsuit says Hutcheson at one point used his left knee to apply pressure to Sanders' neck after he had been restrained by others and for several minutes after he stopped moving. Sanders had already been shocked with a Taser, pepper-sprayed and struck by jailers and others, the lawsuit says.
Three autopsies or reports by doctors blamed "excited delirium" for his death, including one hired by Sanders' family, according to the report by the state Attorney General's Office. Sanders had cocaine and methamphetamine in his system. Another doctor hired by the family said he died of "asphyxiation due to compression of his neck during forcible restraint by law enforcement."
The report says "cardiac arrest from excited delirium is almost always fatal," without acknowledging that the diagnosis is controversial and critics say it is used as an excuse for deaths in jail or in police custody.
The report says there was nothing found "to suggest any of the individuals knew, or should have known, that Mr. Sanders' death was likely as a result of their efforts to restrain him," and that Sanders "began experiencing a lethal excited delirium well before the forced entry into the cell."
Schmitt's office said there was not enough evidence to support a murder charge, and that too much time had passed for any other charge to be filed, due to the statute of limitations.
Schmitt's office said it reviewed a nearly 600-page Missouri Highway Patrol report on the death, FBI accounts, videos, photographs and other evidence, including about 50 interviews.
Schmitt is the second attorney general to review the case and decline to seek charges. His office said the findings were consistent with a review by former Attorney General Josh Hawley, as well as the U.S. Attorney's Office and Justice Department's Civil Rights Division.
A series of state charges were lodged against Hutcheson before Sanders' death, and Hawley asked a judge to remove him from office after the incident.
Hutcheson, 37, was sentenced to six months in prison and released in December 2019.
Another inmate sued the county, Hutcheson and others in 2016, claiming that she lost her baby in 2014 when they failed to give her medical attention. That case was settled in 2018 for $50,000. Officials did not admit any wrongdoing but agreed to change two jail policies, including one on the use of handcuffs on inmates in their second or third trimester of pregnancy. The second policy change allows any jail employee to seek medical treatment or call an ambulance "when there is a clear and immediate need for emergency care," the settlement says.