The Missouri Highway Patrol has been asked to investigate the death of an inmate in the custody of the St. Francois County Jail.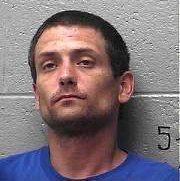 The inmate, William D. Ames, 36, of Bismarck, Mo., died Sunday at the jail, according to St. Francois County Jail Capt. Greg Armstrong.
Armstrong declined to comment on the circumstances surrounding Ames' death and referred all questions to the Missouri Highway Patrol. He said his department requested the patrol investigate on Tuesday. A spokesman for the patrol said investigators had just gotten the case and did not yet know enough to release any information.
Ames had been held on charges of second-degree burglary, first-degree property damage and violating an order of protection for an adult. The charges were the result of offenses that occurred on Oct. 13. A warrant was issued on Nov. 2 for failure to appear in court and the warrant was served to him on Thursday. He was being held at the county jail in lieu of $20,000 bail.
Court records show Ames was scheduled to go before a judge in an arraignment that was scheduled for Tuesday.