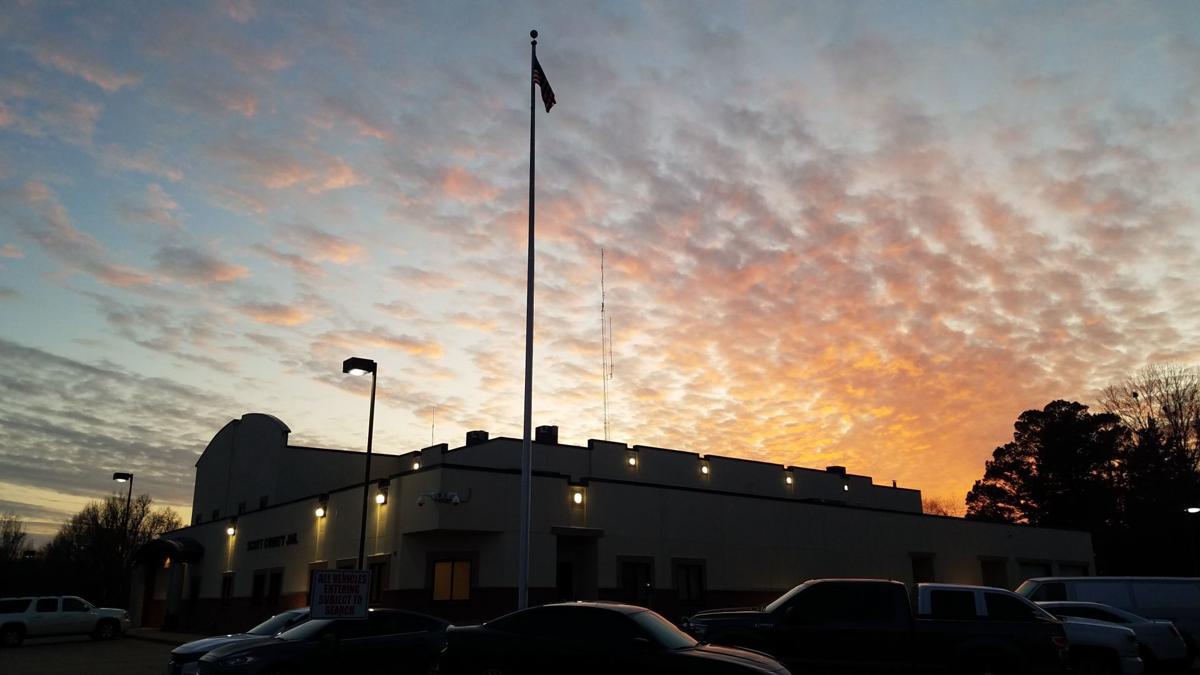 BENTON, Mo. — Jails have changed a lot since Deputy Dan McMichael first got into law enforcement. Sure, inmates can now send electronic messages and visit by video with attorneys and loved ones.
But it's the type of people getting locked up that has shaken things up most for him.
"This generation is different," said McMichael, 59. "Very needy."
He was speaking here last Tuesday evening at the entrance to the Scott County Jail, in an area of southeast Missouri that local leaders call the "Crossroads of America." Though about $250,000 has been spent to improve the facility, it continues to struggle.
In the past three years, there have been four jail administrators, including one who alleges in an ongoing lawsuit that she was discriminated against for her gender. There's also constant turnover in the lower ranks, where pay starts around $11.50 an hour.
One time, three jailers were rushed to the hospital for being exposed to fentanyl, another for an apparent concussion. A dryer fire caused an emergency evacuation of the whole place, which was built for 120 inmates and often holds more, officials said.
And yet more smoke rises.
A concerned parent of an inmate recently told the Post-Dispatch that the jail has been out of basic supplies such as shampoo and feminine hygiene products for weeks.
"Come on," said Allen Towe, of Sikeston, whose 30-year-old pregnant daughter, Tiffany Vaughn, is in the jail for not stopping for a police officer. "This is 2019."
And while county jails that house federal inmates are supposed to get an added set of eyes from the U.S. Marshals Service, testimony in the November trial of a man convicted of sexually assaulting a fellow federal inmate at the nearby Dunklin County Jail indicated that jailers lied about routine safety checks and allowed inmates to cover the windows of their cells without scrutiny.
Amy Johnson, the current administrator of the Scott County Jail, wasn't available to answer questions about conditions there. Asked about the shortage of toiletries and other issues, McMichael, a supervisor, said Tuesday there'd been a mix-up with a national vendor and he expected supplies to be replenished any day now. Meanwhile, he said, inmates were doing the best they could to borrow from cellmates.
McMichael denied a request for a tour of the jail. He said that would have to be cleared by Sheriff Wes Drury, who was gone for the day. Drury's chief deputy, Ron Merideth, followed up Thursday after being out of town a couple of days.
Nobody had told Merideth about the shortage of hygiene products, nor sought approval to make a local purchase.
"We will go to Walmart if we have to," Merideth said, vowing to get to the bottom of it. "That's just the price of business."
Upon entry to the Scott County Jail, each inmate is supposed to be given a bag with deodorant, shampoo, toothbrush, toothpaste, two bars of soap and a comb. On Friday, Merideth confirmed that the jail had been out of all of those items except toothpaste for two and a half weeks.
"For the long-term people, that's a problem," he said.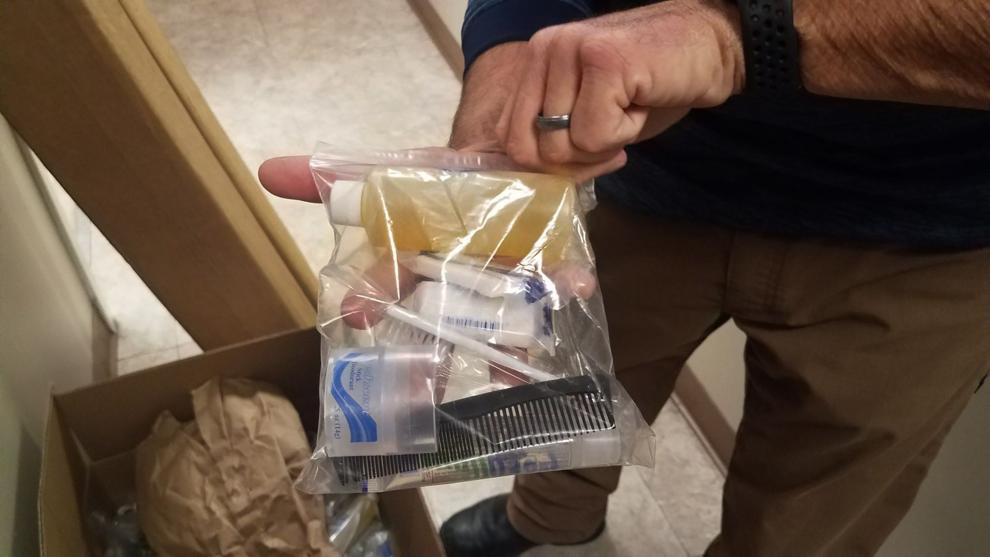 Merideth said the sheriff's department placed an order in October with Wisconsin-based TurnKey Corrections for 11 boxes of personal hygiene bags. He said the boxes were mistakenly sent to Scott County, Iowa. TurnKey didn't respond to a request for comment.
Rather than buy supplies locally to bridge the gap, Merideth said, he was disappointed to learn that jail leaders chose to instead keep waiting so many days for the shipment to come.
"That's not an excuse for me," he said Friday morning, around the time an overnight box of hygiene bags showed up at the sheriff's office.
Drawing another charge
Though everyone is supposed to get a hygiene bag upon entry to the jail, only indigent inmates get a second bag free after being in jail two weeks. Those with more than $5 can order hygiene products and other commissary items from an electronic kiosk. Delivery for those items takes anywhere from one day to a week to arrive.
Even though there are delays, Merideth assured that there is always enough toilet paper and feminine products to go around.
"If they need that stuff, all they need to do is ask," he said.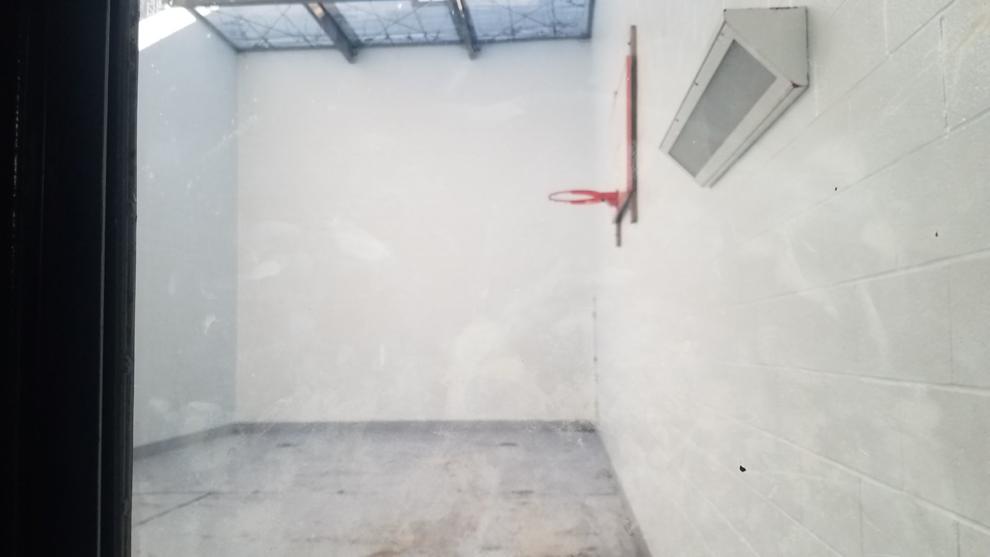 Asked to see the inside of the jail Friday, he took a reporter on a quick tour through part of the facility. He wouldn't allow inmates to be questioned about supplies.
"They are going to start yelling," he said, assuring: "They are going to get a pack in just a minute — across the board."
Interviews with women released from the jail in recent months signaled that there are more complex challenges than making sure deliveries arrive on time.
Jessica Earnheart, 27, of Charleston, Missouri, said she was given minimal food, water and hygiene products while held in an isolation cell for six days last spring. During part of the stay, she said, she was pepper-sprayed for speaking up and strapped to a restraining chair for not calming down.
"I felt like I was going to die," she said.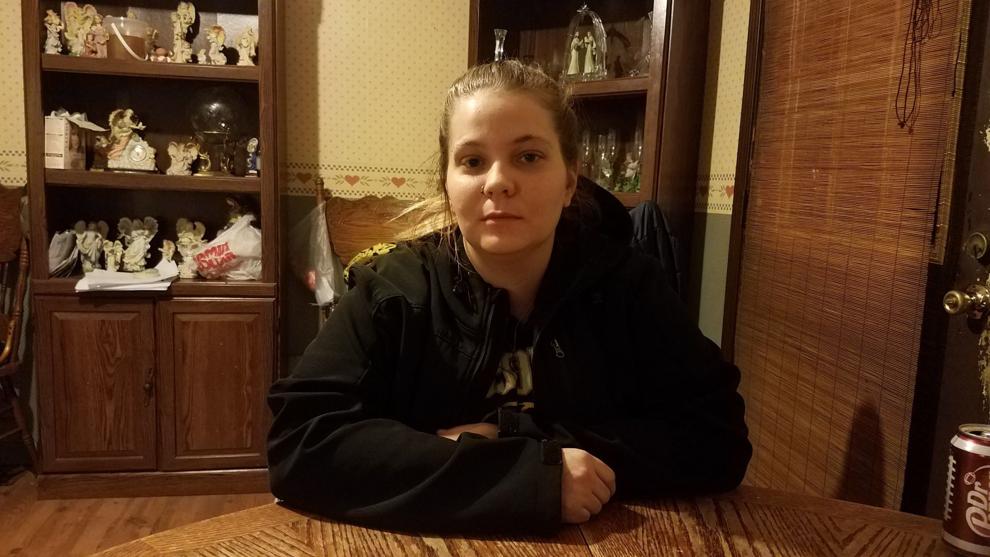 With pressure on the jail from her family, Earnheart said she was released and taken to a psychiatric hospital in Dexter. Then she was transferred to another hospital in Poplar Bluff. She said she was diagnosed with schizophrenia during that time and put on medication for it. She said she'd previously been diagnosed with hepatitis C and post-traumatic stress disorder.
In an attempt to get her under control in the jail, correctional officers tried to subdue her. Hunter Juden, a deputy in his early 20s, alleged in court records that on May 10 in the jail Earnheart tried to cause him physical harm by grabbing his arm and attempting to push him, throwing herself on the ground and aggressively trying to bite him. A prosecutor charged her with third-degree attempted assault for the alleged offense.
"She was having a mental breakdown," Sarah Devlin, Earnheart's public defender, said of the incident. "She was talking to people who weren't there, pounding her head against the door."
Merideth tracked down a police bodycam video of the encounter. He said he stood by the charge because Earnheart "actively tried to bite" the officer.
Taking responsibility
Another woman, Kayla McWhirter, 28, of Bertrand, Missouri, said she wasn't given any personal hygiene supplies when she was booked into the jail on Nov. 19. She said she'd been arrested for failing to appear in court involving a case of driving with a suspended license.
She said she was on her monthly period the first three days of her jail stay. Inmates gave her three pads. She said she traded someone a piece of yellow cake for two more. Other than that, she used toilet paper to get by. She said that's what other women did who didn't befriend anybody inside and didn't want to give up any of their food.
"We stayed hungry all the time," she said.
McWhirter said one jailer helped her, though. She said the jailer made sure she was sent to the emergency room when she had intense abdominal pain and high blood pressure. She said she was diagnosed with an umbilical hernia and a urinary tract infection. A doctor prescribed her an antibiotic and she returned to jail.
When she was released to go home from jail Wednesday, she said, jail staff kept the antibiotics she was prescribed a few days prior. She said they wouldn't say why.
Asked about this, Merideth, the chief deputy, called the jail, which is across the street from the sheriff's office in tiny Benton. He found out that ACH, or Advanced Correctional Healthcare, handles medical care in the jail.
As part of the contract, he said, the firm doesn't allow people to go home with medications prescribed while incarcerated. A message left for ACH President Jessica Young in Peoria, Illinois, wasn't returned.
Just learning of the arrangement, Merideth said he wants everyone to have access to medication who needs it.
"On the other side," he said of people returned to society, "they need to have some responsibility for themselves to get to doctor appointments."
McWhirter, who doesn't have health insurance, said Friday that she was trying to figure out a way to get the prescription filled for the urinary tract infection. She suspects she got it in jail from using toilet paper instead of clean pads for her period.
"It's still there," she said of the infection, "and it still bothers me."