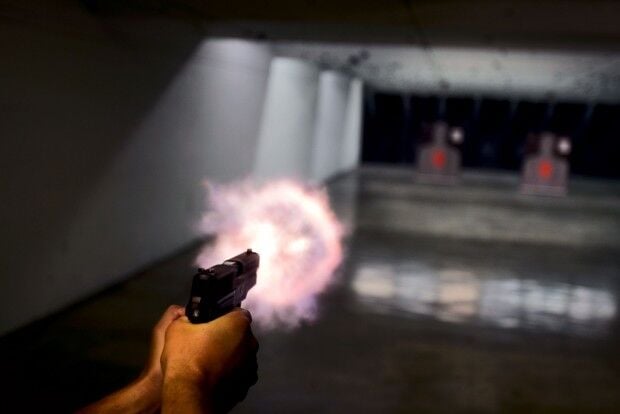 JEFFERSON CITY — A southeast Missouri man sued local police and members of the Missouri State Highway Patrol last month, citing a new state law targeting federal gun laws to ask that officers be barred from testifying against him in a firearms possession case.
Cameron Acosta, of Ripley County, cited the Second Amendment Preservation Act, approved by the Republican-controlled Legislature and signed by GOP Gov. Mike Parson, in his July 15 lawsuit against Ripley County Sheriff Mike Barton, Highway Patrol Col. Eric Olson and others.
It is the first known lawsuit against local law enforcement following passage of the bill, which opponents argued would subject police departments to costly legal actions and hinder collaborations with federal agents on crime task forces.
Acosta voluntarily dismissed the lawsuit Monday following two motions to dismiss filed by the Ripley County and Butler County prosecutors, respectively.
Acosta, represented by Cape Girardeau attorney Curtis Poore, of the Limbaugh Law Firm, said in his lawsuit that he "is charged in a three-count indictment."
The first two counts accuse Acosta of "possession of a controlled substance with the intent to deliver," the lawsuit says, while the third charge accuses him of "possessing a firearm in furtherance of a drug trafficking crime."
It says an officer with the Ripley County Sheriff's Department applied for a search warrant, which was eventually "executed by members of the SEMO Drug Task Force" as well as the Highway Patrol and Sheriff's Department. The task force is a 30-year-old effort, according to the Standard Democrat newspaper.
"Our goal is to produce highly qualified cases for state and federal prosecution and to positively impact Southeast Missouri," Missouri Highway Patrol Sgt. Mark McClendon told the newspaper last year.
Acosta's lawsuit says: "These persons have no authority to enforce or attempt to enforce any federal laws ... infringing on Plaintiff's right to keep and bear arms."
It continues: "the participation of public officers and state employees in this prosecution" will "subject these public officers and state employees to liability including monetary damages in the amount of $50,000 per occurrence."
In response, Ripley County Prosecuting Attorney Edward Thompson said Acosta "fails to state a claim upon which relief can be granted."
He said that although the law contained a line allowing it to take effect immediately, the provisions Acosta relied on "do not apply to any offenses occurring before August 28, 2021."
The response says the new Second Amendment Preservation Act "only applies to 'law-abiding citizens.'"
It said Acosta was present Aug. 2, 2018, "in a residence that was the target of an investigation" by the Ripley County Sheriff's Department "for distribution of illegal controlled substances."
The filing said officers found more than 10 pounds of marijuana, more than 58 grams of cocaine, two sets of digital scales, a semi-automatic AK-47, a .22 caliber revolver with serial numbers removed, a .22 rifle and a .40 semi-automatic pistol.
"Acosta is a criminal and not the type of person that this bill was intended to protect," the Ripley County prosecutor said.