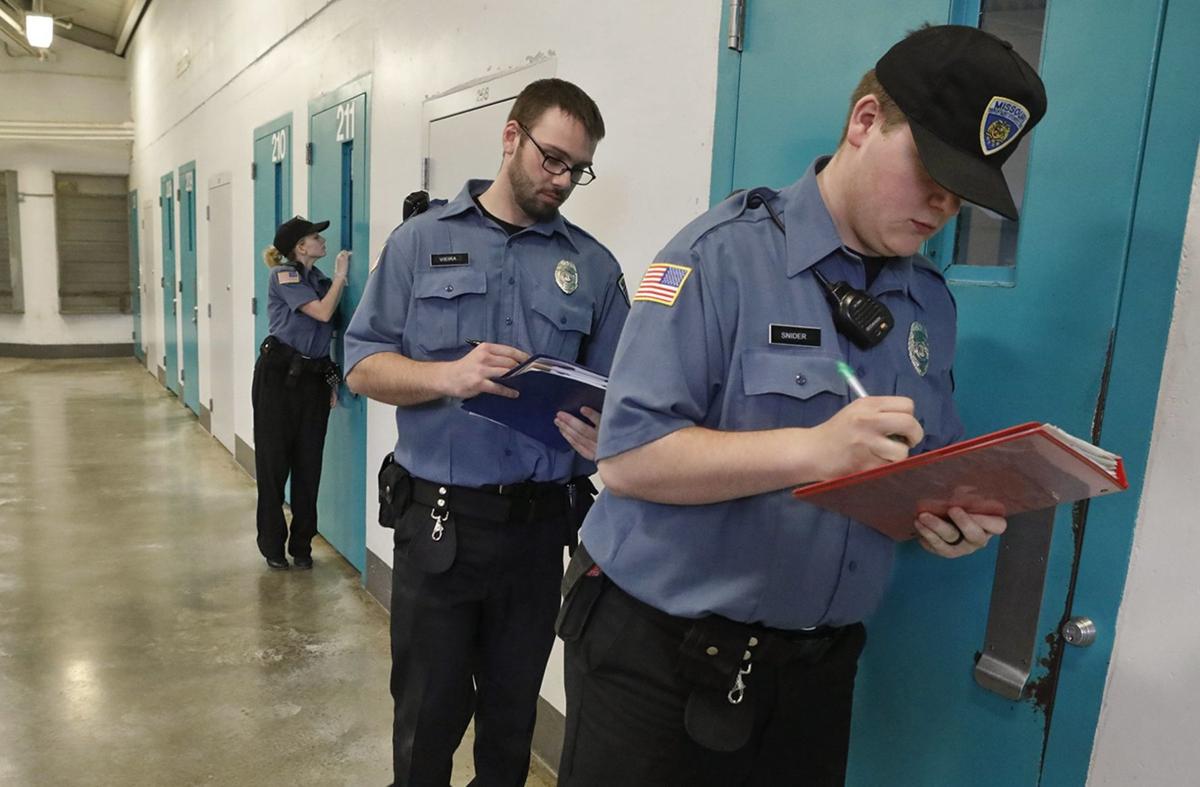 JEFFERSON CITY — For the second year, Missouri could record the deaths of as many as seven prison inmates from drug overdoses.
According to the Missouri Department of Corrections, six inmates died in 2019 from overdoses. With the clock ticking down on the year, the agency is awaiting toxicology reports on a seventh who died at the Moberly Correctional Center on Dec. 9.
The department began collecting inmate overdose information in mid-2017. In 2018, the department also reported a total of seven deaths linked to drug use.
Although prison visitors and correctional officers are screened when they enter the state's 20 facilities, agency spokeswoman Karen Pojmann said drugs still find their way behind bars.
"There's no force field around a prison; people and products move in and out every day," Pojmann said.
But, she acknowledged the department plans to step up its efforts to keep drugs out of the lock-ups in 2020.
"In the coming year, we hope to take a more aggressive approach to contraband mitigation, possibly including changes to mail procedures and enhancement of screening process," Pojmann said.
On its website, the department says there are a number of ways drugs are entering the facilities.
"Family and friends try to pass contraband to offenders during visits. Acquaintances try to mail illegal drugs to offenders, sometimes inside envelopes and sometimes embedded in stamps or paper," the department said.
In addition, Corrections officials say drug dealers have attempted to launch contraband into prisons using catapults or drones.
Sen. Denny Hoskins, R-Warrensburg, and Rep. Mike Henderson, R-Bonne Terre, have introduced new proposals that would prohibit the use of unmanned aircraft near state prisons. The Legislature reconvenes on Jan. 8.
Officials also said smuggling can occur through deliveries of food and laundry.
Pojmann said one prison staff member was arrested this year on drug-related charges, but said she did not have numbers of how many employees were disciplined or fired for bringing contraband into the prisons because the information would be contained within confidential personnel files.
"I don't think that data is tracked explicitly," she said.
In addition, the state has changed personnel rules to make it easier for supervisors to dismiss staffers who are suspected of engaging in illegal activity.
Of the overdose deaths this year, the prisons in Boonville, Bonne Terre, Bowling Green and Licking reported one each. Two others happened in Moberly, while drugs have not been ruled out in a third Moberly death. Toxicology reports are expected to be available in early January.
"Overdose numbers include over-the-counter medications, prescription medications and illegal substances, and they include both accidental and intentional over-ingestion of a substance," Pojmann said.
The overall death rate in the state prison system, from all causes, is lower in 2019 than in previous years. In each of the past six years, about 100 people have died during the course of a calendar year, most commonly from cancer or heart disease.
The current statewide prison population is 26,200.