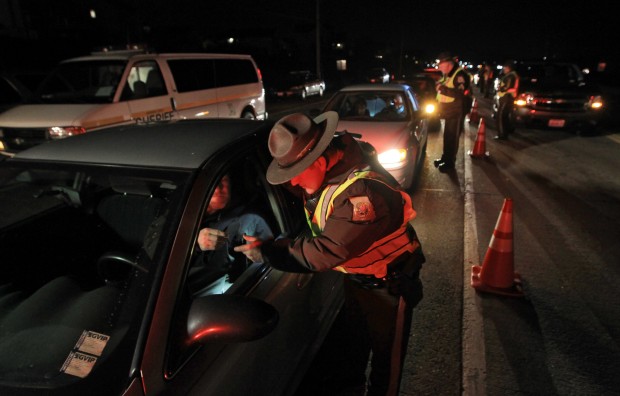 WASHINGTON • Illinois and Missouri are neighbors, but they're on the opposite ends of the country on the safety spectrum, according to a new National Safety Council report on preventable accidents and deaths.
In a report released here Tuesday, Missouri was one of seven states receiving an "F" rating in the "State of Safety: A State-by-State" report, and actually was ranked last of all 50 states and the District of Columbia.
But Illinois was the top-ranked state in the safety survey, one of five receiving a "B," the highest grade given by the Council.
Nationally, fatalities from car accidents, poisonings, drug overdoses, falls, drowning, choking and fires have increased by about 7 percent since 2014, to more than 146,000 annually, the report said.
It said Missouri does not have adequate laws on use of cellphones and texting while driving, and it trails Illinois and other states in that area, as well as in not banning open containers in cars, or providing for license revocation or suspension for suspected drunk drivers. The report also faults Missouri for not having stronger laws addressing child safety in cars, including child seats, and in a host of workplace, home and gun-safety areas.
The report says Missouri has, on average, 932 "preventable" road safety-related deaths annually; Illinois 1,108. Illinois's population of 12.8 million is more than twice that of Missouri's, which is just under 6.1 million.
Said Deborah A.P. Hersman, president and CEO of the National Safety Council: "Safety is no accident. We lose more than 140,000 people because of events we know how to prevent. This report provides states with a blueprint for saving lives, and we hope lawmakers, civic leaders, public health professionals and safety advocates use it to make their communities measurably safer."
Kansas, Oklahoma, Arkansas, Arizona, South Carolina, South Dakota, Montana, Wyoming, Mississippi and Idaho were the other states receiving an "F" in the report.
Maryland, Maine, Oregon, Connecticut, California and Washington were the others receiving "B" grades.
The report says no state received an overall "A" rating and 26 states didn't get a passing grade.
Thirty-six states, the report said, are not doing enough to protect people in their homes and communities, despite most preventable deaths happening at home.
The council said preventable deaths are at an all-time high.