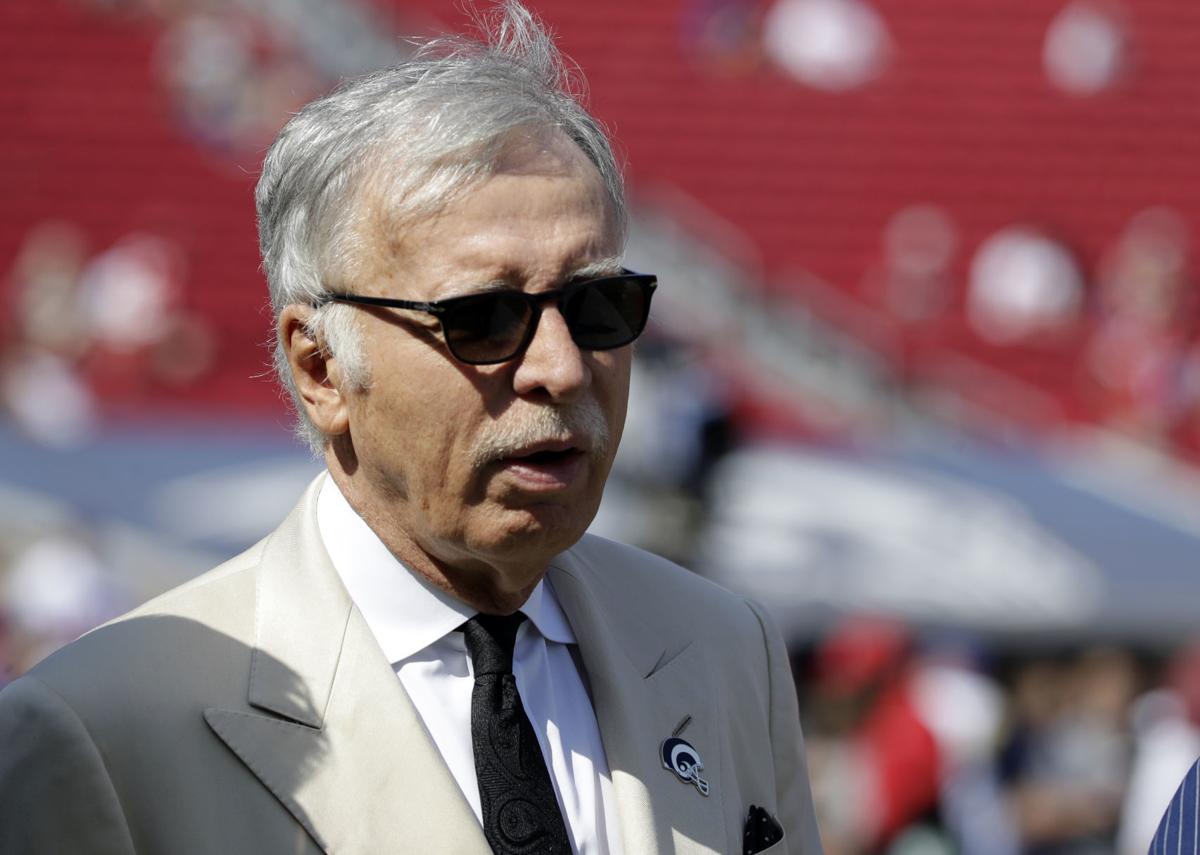 JEFFERSON CITY — Four phone companies will have to turn over eight years of cellphone records for National Football League team owners and other top league brass as part of a lawsuit over the Rams moving from St. Louis to Los Angeles.
The Missouri Supreme Court earlier this week dismissed an attempt by the owners to block a subpoena by attorneys for St. Louis asking for the records, which could shed light on the behind-the-scenes maneuvering by owners that led to the departure of the Rams in 2016 after 21 seasons.
The decision could open phone records from a slew of America's wealthiest people involved in one of the nation's most popular sports, ranging from Kansas City Chiefs owner Clark Hunt to Atlanta Falcons owner Arthur Blank.
In arguing against the subpoena, attorneys for the owners said there were no parameters on the request, meaning the records could show sensitive personal information including doctor appointments and other activities not related to the Rams case.
The court did not offer a reason for dismissing the league's request.
"I'm glad we're moving in the direction we're moving," said Jim Shrewsbury, chairman of the St. Louis Regional Convention and Sports Complex Authority, which owns the domed downtown St. Louis football stadium.
Fans and government bodies filed four separate suits against the Rams after the team left more than three years ago: Fans who bought tickets and team merchandise sued to get some of their money back. Season ticket holders sued over the price of personal seat licenses, which gave fans the right to buy tickets. The dome authority sued over ownership of the Rams' former practice facility in Earth City.
But the biggest suit was filed by the dome authority, St. Louis and St. Louis County. About 15 months after the Rams left, the three government bodies sued the Rams, the NFL and the 31 other NFL teams and owners.
The case alleges breach of contract, fraud, illegal enrichment and interference in business by the Rams and the NFL, causing significant public financial loss.
It is assigned to St. Louis Circuit Judge Christopher McGraugh. A resolution to the suit won't bring the Rams back from California, but it could cost the Rams, the NFL and its teams millions of dollars.
Kroenke wants the U.S. Supreme Court to decide the arbitration aspect of the case, but legal scholars have said that is unlikely.
According to the lawsuit, among those who would have to turn over phone records are Arizona Cardinals owner William Bidwill, Indianapolis Colts owner Jim Irsay, San Diego Chargers owner Dean Spanos, and Daniel Snyder, majority owner of the Washington Redskins.
"We are proceeding as planned and things are going very well for us," Shrewsbury said.
A hearing to discuss further evidence in the case is scheduled for Monday in St. Louis.