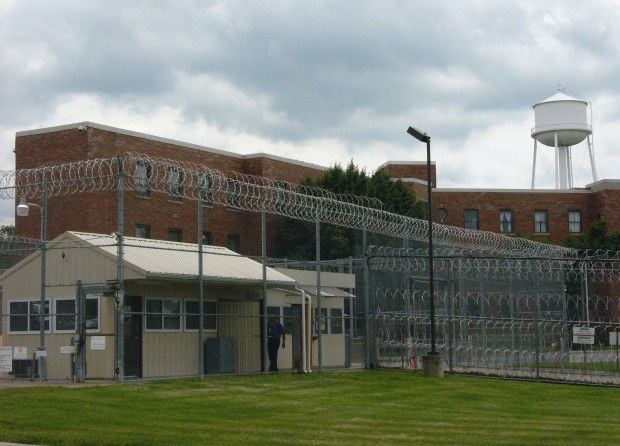 ST. LOUIS • John Van Orden is part of one of the most reviled groups in the state. He's locked up indefinitely as a patient in a secure mental health facility for sexually violent predators.
He's deemed so dangerous, Missouri holds on to him in anticipation of what he might do.
Keeping people against their will after they served prison sentences is a murky area of the law that of course spurs a lot of lawsuits. But in 2009, Van Orden scratched out a case by hand that caught the close eye of federal officials in the Eastern District of Missouri.
Van Orden accused the Department of Mental Health of mistreating him. Not only was a high-profile Clayton law firm appointed by the court to represent Van Orden, the team of Armstrong Teasdale attorneys helped expand the case to an ambitious class-action lawsuit that dove much deeper than the original claims.
After years of work, U.S. District Court Judge Audrey Fleissig in St. Louis agreed with the plaintiffs in 2015 that treatment at Sex Offender Rehabilitation and Treatment Services, or SORTS, was essentially a sham because nobody was being released.
Among the findings of the lawsuit, internal emails indicated there were patients whose risk levels had fallen, partly due to old age and sickness, yet were left to die in SORTS. Plaintiffs presented evidence that suggested the annual review process for potential release wasn't handled professionally.
A door closes
After the win in 2015, the class of sex predators, state officials and attorneys were supposed to come up with a plan to make necessary reforms. The state agreed to a proposed settlement that would have required at least five years of federal oversight of the SORTS program.
But Van Orden and his colleagues, as well as their attorneys, divided.
They couldn't agree on the best and most realistic way forward. Some didn't think the proposed settlement went far enough. They didn't like that the lawsuit would be dismissed after the five-year period of federal oversight. Some feared the state wouldn't make lasting changes.
The infighting ate up precious time on the clock because the rules ended up changing.
In January, the U.S. Court of Appeals for the Eighth Circuit reversed a similar Minnesota case that involved a class of sexually violent predators who weren't being released from treatment. The higher court said the treatment in Minnesota wasn't bad enough to "shock the conscience" as a U.S. District Court judge had previously determined. Neither malice nor sadism were shown, the Eighth Circuit found.
The Missouri attorney general's office pounced on the opportunity, as it argued successfully that the decision from the higher court applied in the SORTS case here.
"With some reluctance," Fleissig wrote in her order in July from the federal bench in St. Louis, she dismissed the Van Orden case.
The eight-year saga seems to be over for now, though there are rumblings of an appeal.
"It's very, very disappointing, especially to me," Van Orden, 55, said by phone from the SORTS facility in Farmington. "I got the door cracked open, as well as the others in the class action."
Seeking improvements
But in the aftermath of the lawsuit, some would argue the system for sexually violent predators is still changing but it is going to be a voluntary process rather than one compelled by the federal government to act.
"The improvements that have been made will continue," said Debra Walker, spokeswoman for the Department of Mental Health, who declined to elaborate.
Missouri is one of 20 states that has a law to civilly commit the most dangerous sex offenders to treatment. Some inmates get flagged at the end of their prison sentences as possible candidates for SORTS, which has growing programs in Farmington and Fulton.
A panel of mental health experts then studies each case, but prosecutors can override the recommendation. Juries and judges ultimately decide if the sex offender has a "mental abnormality" that makes him more likely than not to commit another sex crime if not confined to a secure facility.
The controversial treatment program for sexually violent predators started in 1999, partly motivated by claims of a St. Louis County camp volunteer and day care worker who molested more than two dozen children and vowed to continue the behavior once he got out of prison. Usually represented by public defenders, a steady stream of patients are added to the SORTS roster each year.
Today, there are 240 patients. The budget is $29.5 million.
But patients say treatment goals and levels are more defined. A group home has been opened outside the razor wire at the SORTS facility in Farmington, which is the kind of less restrictive environment the federal lawsuit sought to create.
"Every state program should be reviewed from time to time. I believe that very strongly," said Joe Dandurand, a former deputy attorney general in Missouri who worked on the SORTS case. "Nothing stays fresh forever."
Though the Department of Mental Health denied a request by the Post-Dispatch to visit SORTS, patients are reportedly progressing through treatment more than before. Nine people are on strict terms of conditional release. Some moved back to their communities. A few have gone to the group home.
And after working for a shot at freedom, a few sex offenders ended up violating the terms of their release. Van Orden said a couple of them got caught looking at porn or R-rated movies on their cellphones.
"They still did it thinking they are smarter than these people," Van Orden said. "I am happy that I got the door open and things were going really good, but it stresses me out that guys get out and screw up. It hurts all the residents here and the program."
Van Orden hopes there's still another shot with the federal lawsuit to ensure treatment continues to improve.
"I'll tell you this," he said. "There are a lot of guys I see who go by the rules every day. They follow the process and try like hell to do good to get out of here."