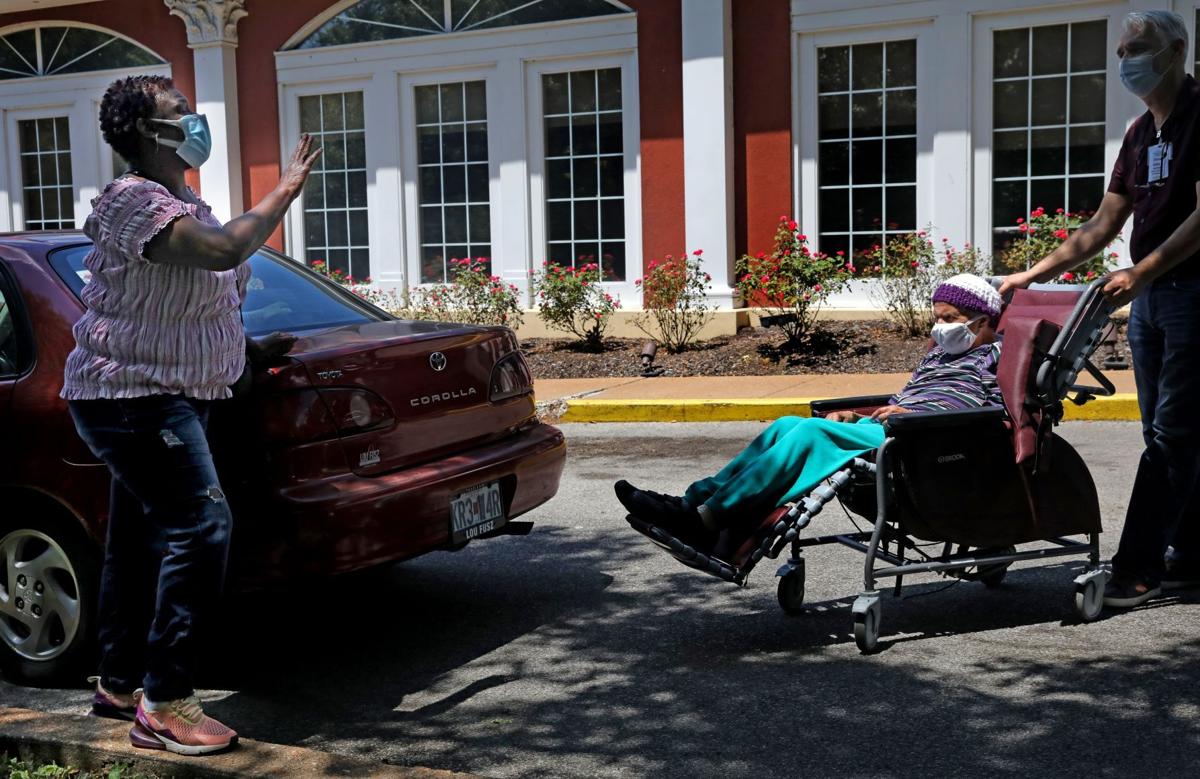 JEFFERSON CITY — Three months after Gov. Mike Parson failed to convince lawmakers to shield businesses from coronavirus-related lawsuits, the GOP-controlled Senate began debating the controversial issue Tuesday in one of its first acts of the new legislative session.
With the death toll from COVID-19 infections nearing the 6,300 mark in Missouri and the House on furlough because of an outbreak among members, the Senate Judiciary Committee opened debate on two proposed laws that would give health care providers, nursing homes and other businesses legal protection unless it can be established that a defendant committed malicious misconduct or intentionally endangered someone.
"If these lawsuits proceed unchecked, many more businesses, many more jobs, will be lost," said Sen. Tony Luetkemeyer, R-Parkville, who is sponsoring one of the measures.
In calling for the change, Parson said businesses should not be penalized for their efforts to respond to a declared state of emergency.
"They must be able to continue operating and serving the public without risk of unnecessary and frivolous claims," he said on Nov. 12.
Business groups are tracking potential lawsuits related to the pandemic, including one against a venue in Maine that hosted what became a "superspreader" wedding reception.
Large companies such as Walmart and Tyson Foods also have been the target of COVID-19-related lawsuits.
The proposals would provide a liability shield for businesses that make, distribute or donate a product in direct response to a health emergency, and would also protect businesses, schools and churches from suits related to coronavirus exposure or infections.
Companies also could not be held liable for injuries or death unless a plaintiff proves the company had actual knowledge that the product was defective and intentionally harmed the plaintiff.
Business owners such as restaurants and retail stores would be shielded from lawsuits if they could show that they substantially complied with federal, state and local health regulations and unless a plaintiff could prove that an owner intentionally harmed the plaintiff or acted with a "deliberate and flagrant disregard" for others' safety, according to the legislation.
Nursing home companies said the legislation would protect the industry during a vulnerable time.
Medical malpractice attorney Dana Frese, testifying on behalf of the Missouri Hospital Association, said lawsuits will take away the ability of doctors to provide critical care during a pandemic, where the virus has been a moving target in terms of treatment.
"We're at war with this condition, with this disease," Frese said.
But Sen. Karla May, D-St. Louis, said the proposal tilts the power to corporations and businesses and away from individuals who could be harmed.
"This bill concerns me when it creates an unfair balance," May said.
"We don't believe in times of crisis that we throw the Constitution out the window," Barnes said.
Barnes said many of the cases are small businesses pursuing pandemic-related claims against their insurance companies.
But business groups say it is important to get a law on the books in case a slew of lawsuits are filed.
The committee did not advance the legislation to the full Senate.
Originally posted Tuesday at 4:15 p.m.