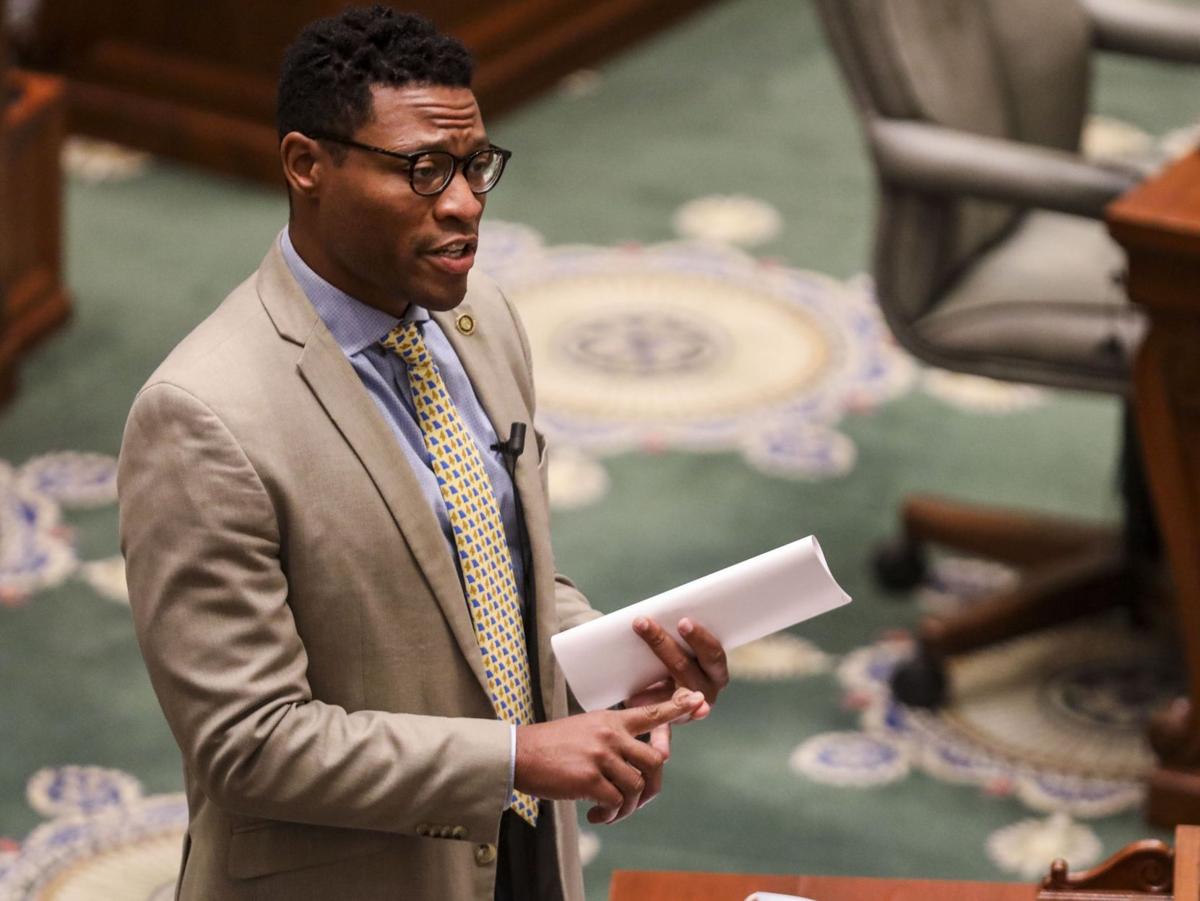 JEFFERSON CITY — Police would be barred from using chokeholds on crime suspects in Missouri under legislation heading to the House.
The Senate signed off on compromise legislation Monday by a 30-4 vote, endorsing a plan that includes a prohibition on officers having "sexual conduct" with someone they've detained or who is being held in jail.
The reform plan, championed by Sen. Brian Williams, a Democrat from University City, was merged with a Republican initiative, which helped push it over the finish line.
"I think it's extremely important that we work towards building a consensus between the community and the police officers that serve them, building trust, which would drive down crime and ultimately make our state and our region first in the country," Williams told his colleagues during debate.
The GOP-backed provision lifts the residency requirement for members of the Kansas City Police Department.
Among the "no" votes were Democratic Sens. Lauren Arthur, Barbara Washington and Greg Razer, each of whom represents a piece of Kansas City.
The legislation in Missouri is part of a wave of reforms that have surfaced in response to protests over police killings and racial unrest. It advanced on the same day the trial of former Minneapolis police officer Derek Chauvin got underway. Chauvin is charged with murder in the death of George Floyd, a Black man. Jurors in the case on Monday watched a video of Chauvin, who is white, restraining a handcuffed Floyd by kneeling on his neck for more than nine minutes. Floyd could be heard saying he was unable to breathe before he became unresponsive and died.
Another provision in the overall package sponsored by Sen. Tony Luetkemeyer, R-Parkville, seeks to improve background checks on officers in an attempt to stop officers who leave one department for misconduct from being hired in a neighboring jurisdiction.
Sen. Karla May, D-St. Louis, attached an amendment to the legislation designed to help police officers pursue mental health treatment if they are suicidal.
"George Floyd should still be alive today. We cannot bring him back, but we can ban police chokeholds to make sure deaths like his do not happen in Missouri. This bill will save Black lives, and its passage is a monumental step forward on an issue that has failed to make progress in Missouri until now," Williams said.