In a first for the Missouri Supreme Court, lawyers arguing for and against a St. Louis man's request for a new trial in a 1994 murder delivered arguments remotely Tuesday because of the coronavirus pandemic.
"As a minister of justice, a prosecutor has an obligation to seek justice, and it is not seeking justice to turn evidence over to an incarcerated person and walking away," lawyer Daniel Harawa argued Tuesday on behalf of Gardner. "If a prosecutor abused the power of their office to wrongfully convict an innocent person then a prosecutor must be able to use her office to seek to undo that conviction."
A court spokeswoman said the court used a videoconferencing platform called WebEx for these arguments.
Missouri Attorney General Eric Schmitt's office argued Tuesday that the circuit court in which Johnson was convicted lacks the authority to grant Johnson a new trial and that court rules prohibit Gardner from seeking a new trial on Johnson's behalf decades later.
"Any time a prosecutor takes it upon him or herself to advocate individually for a defendant in a case where the prosecutor's office made a decision to indict or file an information to charge the defendant and then prosecuted that defendant ...," said Shaun Mackelprang, an assistant attorney general, "it has the potential to undermine public confidence."
Johnson is not innocent and Gardner has no authority to claim powers not afforded her by state lawmakers, Mackelprang said.
Johnson was convicted of murdering Marcus Boyd, 25, over a $40 drug debt on Louisiana Avenue in the city's Dutchtown neighborhood. Johnson received a life sentence without parole while another suspect, Phil Campbell, pleaded guilty to a reduced charge in exchange for a seven-year prison term.
Johnson has long maintained his innocence. Last year, Gardner's Conviction Integrity Unit reviewed Johnson's case and in collaboration with the Midwest Innocence Project filed a motion for a new trial on his behalf. Gardner claimed to have uncovered police corruption and misconduct by one of her office's former prosecutors through secret payments to a witness, falsified police reports and perjured testimony.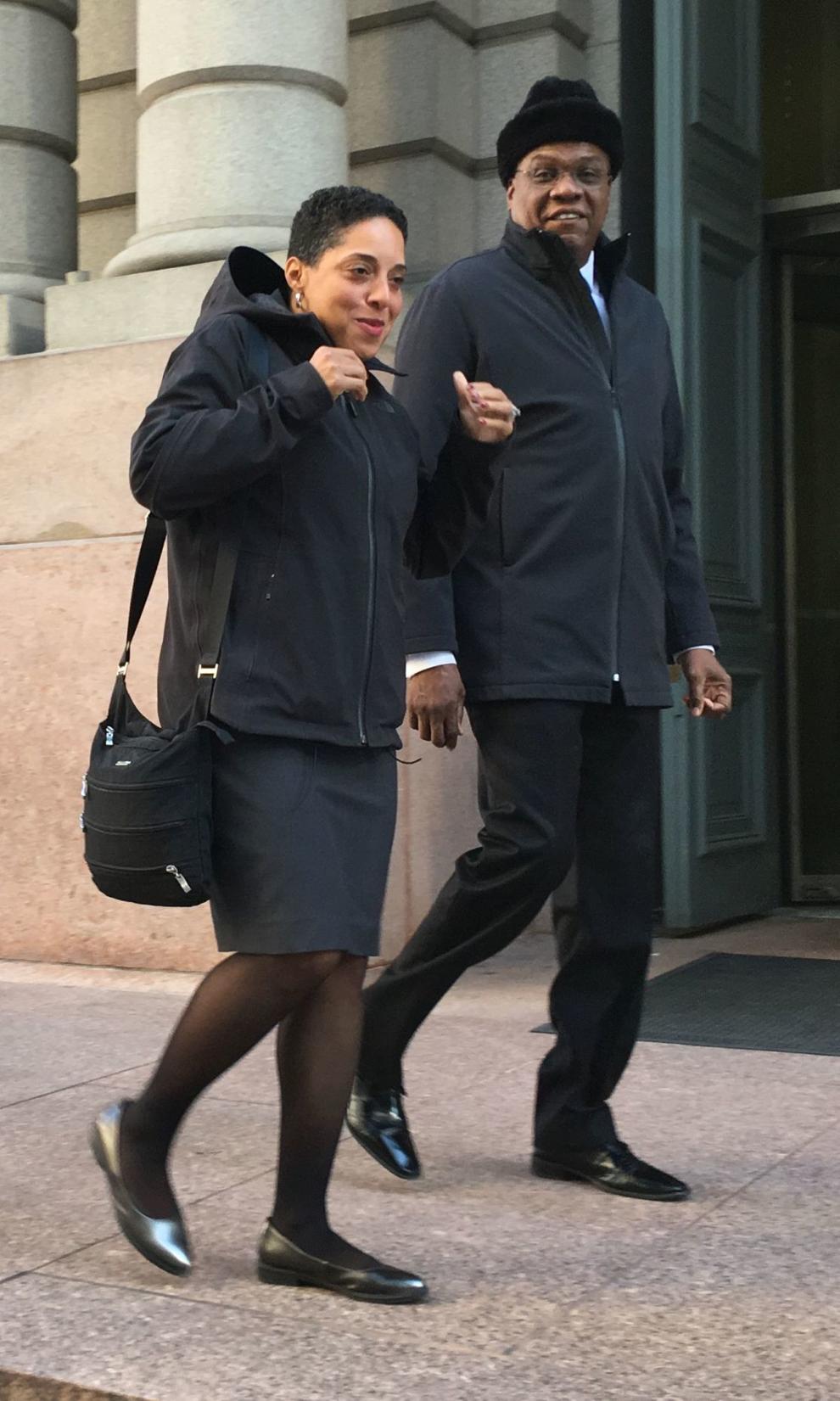 Johnson's lawyer, Lindsay Runnels, said Tuesday that Johnson's case is simple: Johnson is innocent, the evidence of his innocence is "overwhelming" and the elected prosecutor agrees his conviction was wrong.
"Innocence is the ultimate equity and the procedural technicalities, if they exist, must always yield to the imperative of correcting a fundamentally unjust incarceration," Runnels said.
Mackelprang said the proper avenues Johnson's pursuit of a new trial includes a petition of habeas corpus challenging his conviction and imprisonment, or through a gubernatorial pardon.
The case landed in the Missouri Supreme Court after Gardner and Johnson appealed St. Louis Circuit Judge Elizabeth Hogan's ruling last year denying their motion, saying that the circuit court had no authority to grant Johnson a new trial because the court's jurisdiction over his case expired shortly after his 1995 sentencing.
Johnson has lost at least three other appeals of his conviction.