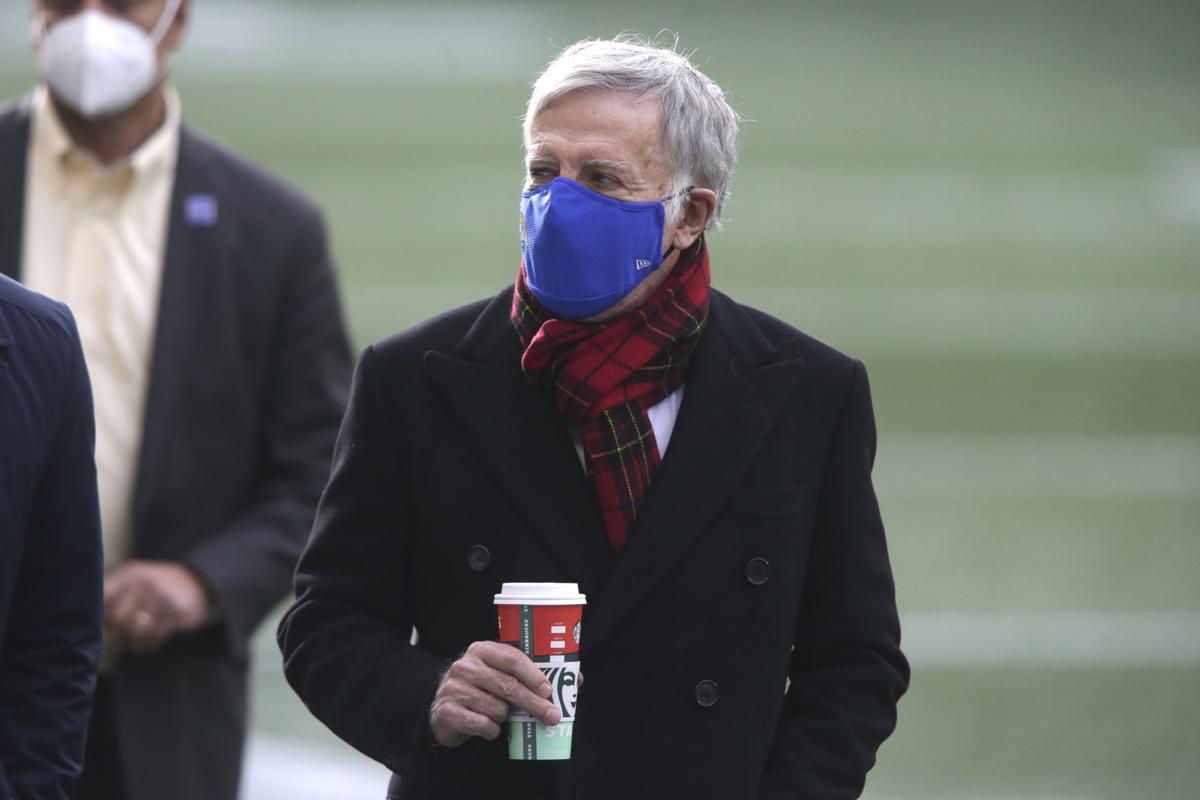 ST. LOUIS — Stan Kroenke, the man St. Louisans love to hate, suffered another legal loss Wednesday when the Missouri Supreme Court refused to block an order requiring Kroenke and other NFL officials to turn over financial records in case they lose a lawsuit over the Rams' 2016 relocation.
Lawyers for Kroenke, the National Football League and five other league executives had asked the court to block St. Louis Circuit Judge Christopher McGraugh's July order requiring Kroenke and the others to turn over the records for a jury to consider punitive damages. For Kroenke, those records would include other sports franchises, management groups, a winery and other businesses, as well as his wife's financial dealings. Kroenke's wife, Ann Walton Kroenke, is a multibillionaire heir to the Walmart fortune.
Lawyers for Kroenke and the others have complained those entities were not involved in the Rams' relocation, and called the request for the records "invasive."
Missouri law allows admission of information about defendants' financial assets if there is "clear and convincing evidence" that the plaintiffs were "intentionally harmed."
The court did not explain its ruling and simply denied the defendant's request.
Kroenke's lawyers have said he would turn over three years of financial statements and confirm his net worth, which Forbes estimates at $10.7 billion.
St. Louis, St. Louis County and the St. Louis Regional Convention and Sports Complex Authority sued in 2017, claiming the Rams and the NFL broke league rules and misled the public in the team's move to Los Angeles. The plaintiffs say the Rams' departure cost the city millions in amusement, ticket and earnings taxes. The suit alleges breach of contract, fraud, illegal enrichment and interference in business by the Rams and the NFL, causing significant public financial loss.
Lawyers for the plaintiffs declined to comment. Defense lawyers did not respond to messages seeking comment.
Kroenke and the other NFL defendants were rejected last month by the Missouri Court of Appeals in St. Louis before heading to the state supreme court.
The court's action Wednesday could be the last word on the issue, as federal courts would be unlikely to interfere with a state court matter at this stage.