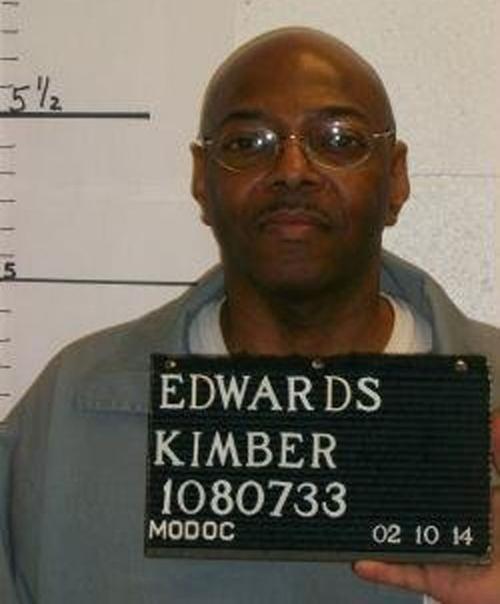 The Missouri Supreme Court on Monday set an Oct. 6 execution date for a St. Louis County man convicted in the 2000 murder of his ex-wife.
Kimber Edwards, 51, was convicted in April 2002 of first-degree murder in the killing of Kimberly Cantrell.
Cantrell, 35, was shot twice in the head in her University City apartment in the 1100 block of Midland Avenue. Authorities said Edwards hired a man to kill his ex-wife to prevent her from testifying in a child-support hearing. The man he hired, Orthell Wilson, now 54, is serving life in prison without parole.
Edwards is scheduled to die at 6 p.m. Oct. 6.
He has already dodged an execution date this year. He was set to die by lethal injection on May 12, but the state's high court canceled the execution order for Edwards in April without explanation, after his lawyers asked for more time to devote to Edwards' appeals and clemency.
In a letter to Gov. Jay Nixon in April, elected officials and death penalty opponents asked that Edwards' execution be suspended during an investigation of the exclusion of blacks from juries in St. Louis County death penalty cases. Edwards was convicted and sentenced by an all-white jury in 2002.