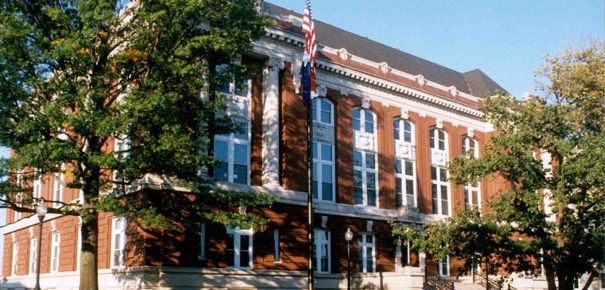 JEFFERSON CITY • In a unanimous decision issued Thursday, the Missouri Supreme Court deemed a state law barring undocumented immigrants from being granted bail to be unconstitutional.
Faustino Lopez-Matias, an undocumented immigrant, was arrested by Linn Creek police in September and charged with the felony of possessing a fraudulent Social Security card.
He's been held in jail ever since the circuit court denied his request for bail, citing state law that prohibits pretrial release for any defendants believed to be in the United States unlawfully.
Attorneys for Lopez-Mattias argued that lawmakers should never have weighed in on issues handled at the federal level.
"By enacting the statute, the General Assembly has attempted to legislate in the field of immigration and alien registration, that field is already fully occupied by an extensive framework of federal regulation," said attorney Fawzy Simon.
Attorneys for the state contended that a court could deny bail if the defendant posed a danger to the community, which they argued Lopez-Mattias did, because he was driving without a license, at an excessive speed, before he was arrested.
They also said that undocumented immigrants provide "a potential host of problems" for Missouri courts, as it can be hard to identify them and run criminal background checks. It's also hard to locate and apprehend undocumented immigrants who don't later appear in court, they argued.
The Court pointed to an article of the state constitution that states "all persons" not charged with capital offenses are entitled to bail pending certain conditions – like a bond or an order to remain in the country. In its ruling, Judge Paul C. Wilson wrote that "all persons" is the operative term.
"This does not permit the General Assembly to except subsets of "persons" from its compass, such as by prohibiting a trial court from setting conditions for release to all defendants who cannot prove their lawful presence in this country, or by prohibiting pretrial release to any other 6 class of defendants except those accused of a capital offense," Wilson wrote.
The Supreme Court Thursday ordered the circuit court to reconsider the Lopez-Matias' request for pretrial release.