ST. LOUIS • Alone in her jail cell, facing a potential of life in prison, Jadda Kennedy read Psalm 23 again and again, and imagined her 9-year-old son in his bedroom, wondering if his mother would ever return home.
Kennedy relied on the comforting Bible passage and the image of her son Jaden to stop her from ending her own life. At least twice, she said, she wrapped a shirt or a bedsheet around her neck until her veins popped out, but couldn't go through with it.
"Jaden's picture helped me beat suicide," said Kennedy, 26, of St. Louis. "I missed him a lot. I thought about Jaden more in there than when I was on the outside getting high."
Authorities won't talk in detail about why. But Kennedy and her public defender say she was the victim of mistaken identity — tracked down by her unusual first name, charged after faulty witness identifications and ignored despite DNA pointing to someone else.
Circuit Attorney Jennifer Joyce's office, which dismissed the charges, issued a statement that says, "Once the defense attorney disclosed information that put Ms. Kennedy's participation in this crime in question, we reviewed it and dismissed the case against her. The investigation remains open."
It also says the office "is committed to thoughtfully considering any concerns of defense attorneys, especially when they bring forward information of alibi or identity issues of a defendant."
St. Louis police declined to make anyone available for an interview, but a spokeswoman said "investigators pursued other leads and examined all physical evidence available in the case to eliminate other suspects." She said the murder investigation continues.
Kennedy and her lawyer, Erika Wurst, faulted "tunnel vision" by police and prosecutors even after DNA surfaced months ago that links another woman to the crime, and after a key witness retracted her identification of Kennedy.
"I had been telling them and a witness had been telling them they had the wrong person locked up for months, and they just didn't do a thing about it," Wurst said.
The shooting
It started Oct. 30, 2015, with the shooting of Corey Stovall, 35, who was found gravely wounded behind the wheel of a 2007 Grand Prix in an alley behind the 3600 block of Cook Avenue. Stovall had been shot in the head shortly before 4 p.m. and died about five hours later at Barnes-Jewish Hospital. He lived in the 1300 block of Semple Avenue.
Detectives found several knotted plastic bags of suspected crack cocaine in the car, according to a police report. Witnesses reported seeing a woman in a red jacket, pink leggings and a wig running away as a man stood next to the car, yelling: "She just shot him! She just shot him! Call 911!"
That man told police Stovall was a drug dealer and that they had gone to the Family Dollar store at 3731 Martin Luther King Drive so Stovall could collect an $80 drug debt from a woman he did not know.
He said the woman got into the car and told Stovall she didn't have his money. They drove a short distance and Stovall ordered the man to get out. Immediately after he did, he heard three gunshots.
An eyewitness standing nearby told police she knew the killer by a name pronounced "Jayda."
Investigators questioned Kennedy, who pronounces her first name of Jadda that way, a few weeks later. She provided an alibi and insisted that she did not know Stovall, but police didn't believe her. After failing a polygraph test, Kennedy was charged with murder.
The detective "thought I was just a big liar," she told a reporter later. "I was thinking the people I had been with had set me up."
The charges
Kennedy lived a hard life at the time. She was hooked on heroin and marijuana and lived with a boyfriend, apart from her son, in a house with a sinking roof and no running water or heat. They would wash up by borrowing water from next door and heating it on a stove.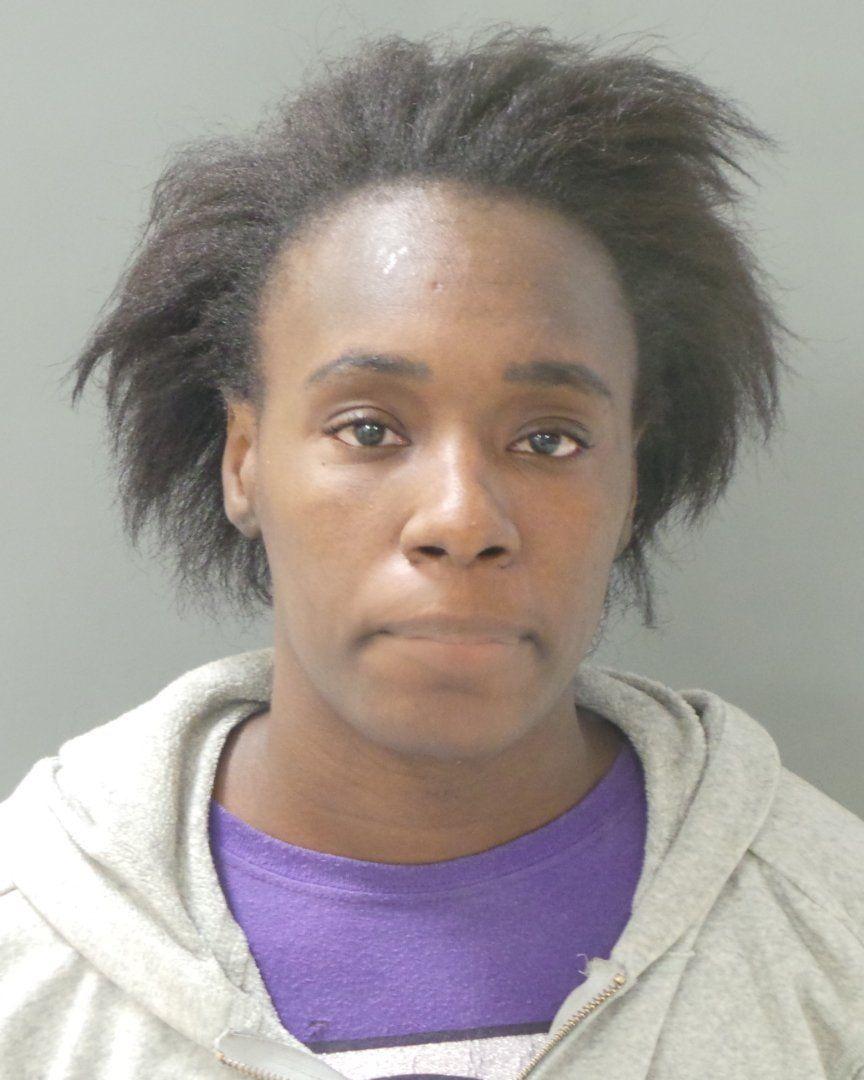 A few years ago, she said, she got arrested for biting a cop while handcuffed and trying to wriggle free through the window of his patrol car.
"I'm not a superstar or nothing like that," she said in an interview. "I used to do bad stuff. But jail made me think about myself."
She had dropped out of Lindbergh High School after getting pregnant with Jaden, and ultimately obtained a certification in computer technology from St. Louis Job Corps. She lacked direction in life but took some community college classes and found work at a fast-food restaurant and a parcel shipping company.
In November 2015, Kennedy got a call from her mother saying police were looking to arrest her for a homicide. They had said their suspect was the mother of two daughters.
"So I said, 'Take me to the police station because I don't want them looking for me, and it's not me,'" Kennedy said. "And I don't have two daughters."
Detective Scott Sailor questioned her. Kennedy told him that on Oct. 30, she did go to a Family Dollar store to buy Halloween candy for her son, but it was the one on Bellefontaine Road in north St. Louis County, not on King Drive near the shooting.
What Kennedy didn't know was that three people had already identified her from police photos as the suspect. One had witnessed a woman get in the car shortly before the shooting. The other two knew Stovall well. The man Stovall had ordered out of his car did not identify Kennedy.
The evidence
Kennedy went to jail and waited for her case to grind through the courts.
"I was feeling like I was never going to get out of there," she said. "I thought I was always going to be there, serving time for somebody else's crime."
No physical evidence tied Kennedy to the crime, Wurst said.
The witness said she knew the killer as Jayda, a fellow drug user, and provided a cellphone number for her. Wurst said detectives apparently never checked that number. If they had, it would have led to a man whose girlfriend had two daughters and used the nickname Jayda.
That woman, Wurst said, looked a lot like Kennedy.
In a deposition in July in front of a prosecutor and defense lawyer, the eyewitness recanted her initial identification from a photo, saying the wrong woman was in custody, according to court records.
"Before being asked any questions during the deposition, (the witness) told both the state and defense, unequivocally, that Ms. Kennedy is not the person she saw get into the car with the victim," Wurst wrote in a motion to reduce Kennedy's bail. The motion was denied.
DNA from a cigarette butt found in Stovall's car was matched in a national database to Jayda — not Jadda Kennedy — Wurst said. And none of the fingerprints lifted from the car matched Kennedy.
Police reports show that detectives had some DNA and a fingerprint analysis as early as February, but it is not clear when they discovered the DNA match to the other woman.
Wurst said she didn't know until September, when Assistant Circuit Attorney Kelly Moyich handed her a police report as they walked into a deposition with Sailor, the lead detective. In it, Wurst said, Sailor said he had interviewed another man who knew Jayda and had told police they may have been mixing up their suspects based on the first names.
"No one did anything about it," Wurst said. "It was a really, really egregious failure to investigate this new evidence that kept popping up."
Gary Wells, an Iowa State University psychology professor, said mistaken witness identification is common, and that data show about 7 in 10 convictions overturned by DNA testing were the result of eyewitness identification.
Wells said the reliability of a lineup depends primarily on three things: an array of people who resemble the suspect description, the witness's speed and confidence in picking someone and having a neutral facilitator who doesn't steer the witness or doesn't even know which one is the suspect.
After learning about Kennedy's case, Wells said, "If there had not been DNA, there's a good chance that woman would have been convicted of that murder because as time goes by, witnesses become increasingly confident that their identification is accurate."
The freedom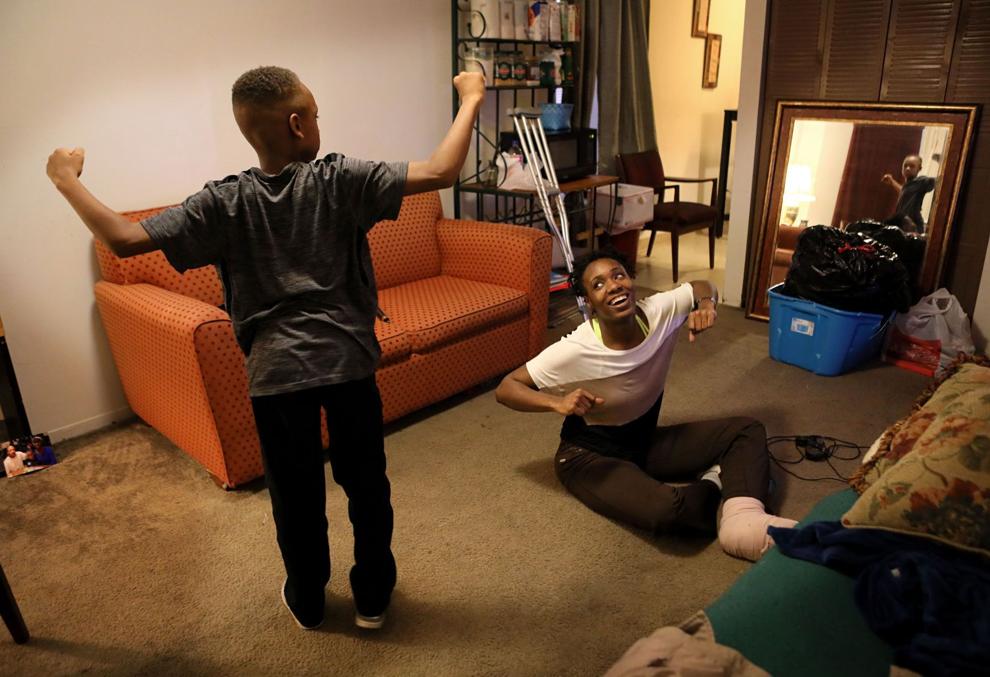 The charges of first-degree murder and armed criminal action were dropped Oct. 17; Kennedy was released the next day.
What ultimately led to the dismissal, Wurst said, was that a public defender's investigator emailed prosecutors a link to a Facebook profile of the Jayda who had two daughters and a boyfriend tied to the phone number the eyewitness originally gave to police.
Despite losing almost a year of freedom, Kennedy said, she got sober in jail and it gave her time to realize what's most important in life. Her goal, she said, is to get back to school and possibly pursue a career as a court stenographer. She also has re-entered Jaden's life, trying to be the involved mother that she wasn't before.
She has thought about a lawsuit over her arrest but has not pursued one so far.
"I think it matured me some," she said. "I've got self-control. I don't want to get high no more. I know how to talk to people better. I know how to make time for God. I know how to love myself, and I know how to be a better mom."