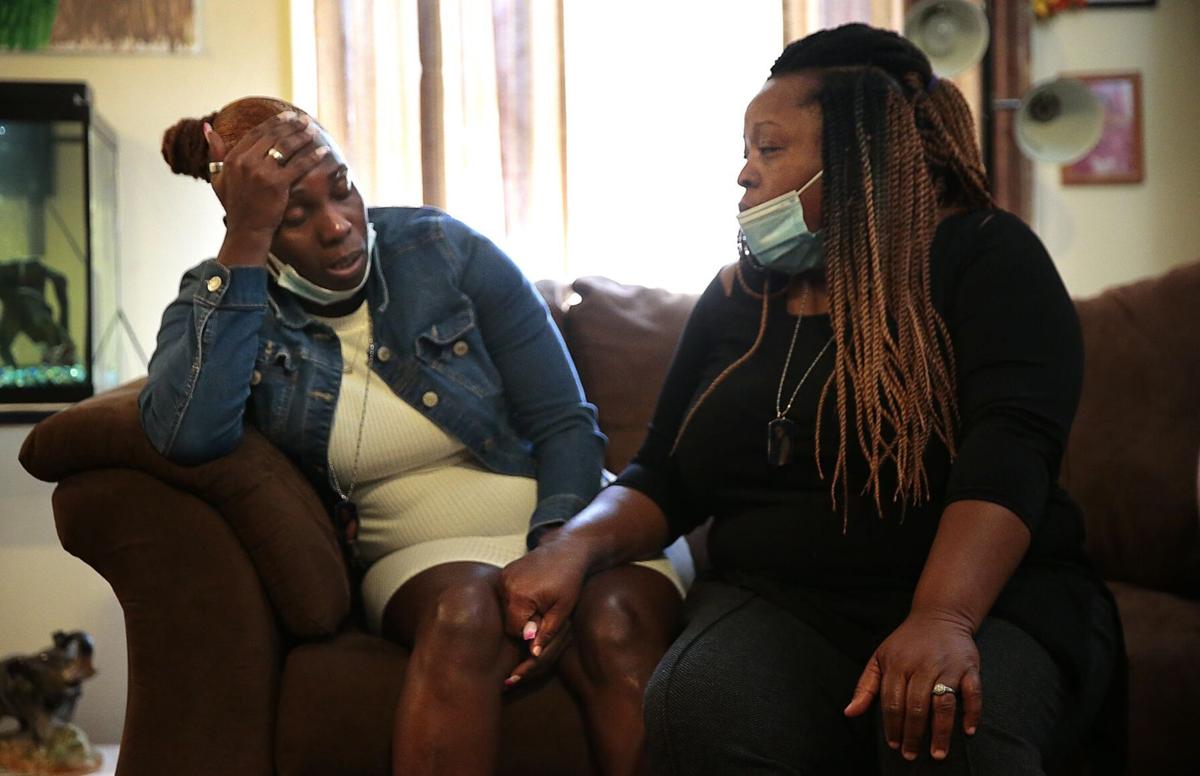 ST. LOUIS — A St. Louis mother is asking for help burying her 15-year-old daughter, who loved goofy social media dances, lip gloss, Air Force One sneakers and her big St. Louis family before her life was ended in a shooting Monday.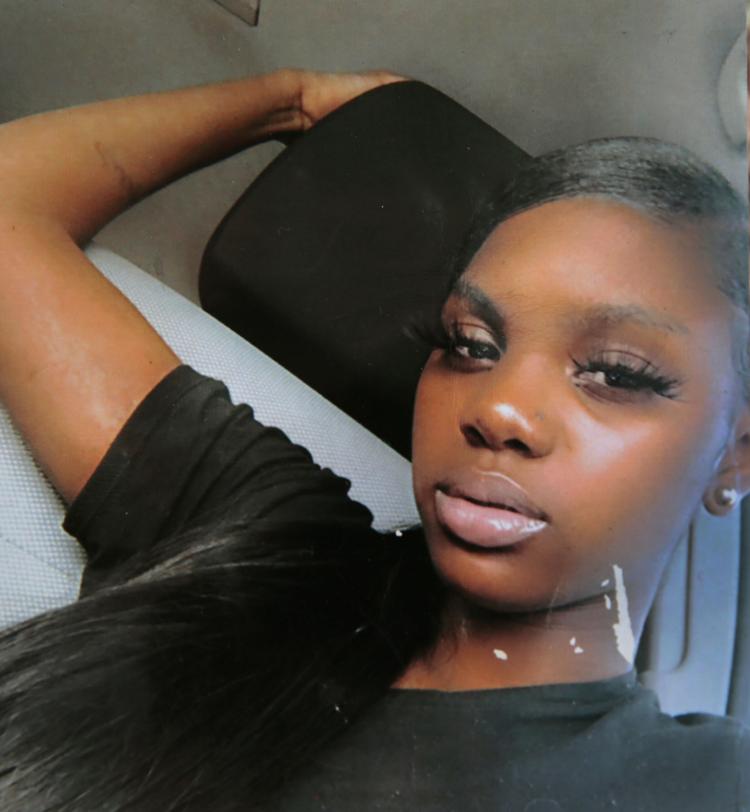 Her death marked the 194th homicide and 16th killing of a child younger than 17 so far this year in St. Louis. But Deosha's family doesn't want her to be remembered as a number.
"Her life was so much bigger than a statistic, and she had so much of it in front of her. She wanted to do so many things," said her aunt, Dana Stegall, who was comforting Deosha's mother, Khalilah January, on Friday. "It robbed so many people, all her siblings, her aunts, her mother, who loved her so much. She was all our little baby. Call her by her name."
And Deosha had a lot of names. She was called Hug-a-bunch by her mother because as a baby Deosha reminded January of a doll by that name because of her curly hair. When she got older, Deosha asked her family to call her Princess.
Deosha had just started her freshman year at Northwest High School and was the third oldest of nine children, ages 1, 5, 6, 8, 9, 11, 15, 19 and 21.
"Out of all of them she was always the one who would be right up under me wherever I went," her mother said. Even as a 15-year-old, Deosha wanted to accompany her mom to the grocery store and snuggle with her before going to sleep.
Deosha also loved to learn dances she'd post on the social media app TikTok and was known to freestyle rap from the age of 5.
"She'd rap about anything," Stegall said, laughing. "A ketchup bottle. Her little sister. Whatever was around."
Deosha decided just before her death to get her worker's permit so she could get a job and afford her own Air Force Ones and Adidas outfits she would beg her mom to buy.
She loved re-applying lip gloss before posing for photos with all the people close to her.
On Friday, those photos were on commemorative T-shirts, face masks and necklaces worn by family surrounding her mother, who was still overcome with grief.
January was at her job at Procter & Gamble on Monday evening when her phone filled with messages and voicemails.
"I heard Deosha had been shot and I just left," January said.
She went to the gas station where her daughter was lying injured. A bystander had provided first aid before ambulances arrived. Police told January someone sticking out of a sunroof in another vehicle shot at the car Deosha was riding in before driving off, January said.
She followed the ambulance to a hospital where doctors told her the teen had a weak pulse. They told her they would put a team of 20 of the best doctors in surgery to try to save her.
"I said to him, 'Please get my baby right.' Please, please, please because I can't lose my baby," January said.
A while later, the doctor returned with tears in his eyes to report that Deosha was gone.
"I said, 'Gone where?'" January recalled. "You mean my baby is gone forever?"
Police had not made an arrest in the shooting by Friday.
In the days since the shooting, January has been comforted by family members who have had to contend with this kind of violence before.
January was in an apartment building in 1996 where her brother Larroll Cotton, 23, and cousin Quincy Cotton, 19, were shot and killed in the 4400 block of Swan Avenue in St. Louis. No one was ever arrested.
"You have to face the loss of a child for the rest of your life," said Quincy Cotton's mother, Yvonne Cotton, who was helping her niece, January, Friday. "This just keeps happening and then more mothers and grandmothers have to have this hurt and no one ever faces the consequences."
Deosha's cousin, Alona Cotton, was also with January while she mourned Friday and was reminded of when she was caught in the crossfire of a shooting when she was about 15 in St. Louis. A bullet grazed her head but she survived.
"This was almost me," she said, wearing a commemorative shirt displaying a picture of Deosha. "It keeps happening and I know there's people that know something about who did this and they're not saying anything."
For now, the family is focusing on raising enough to bury Deosha and hold a funeral and are asking the public for help.
They need to raise at least $6,000 for a plot and service for the teen. The family set up an online GoFundMe fundraiser under the title "Resting Place for 15yr old Deosha." By Friday afternoon, the fund had raised $1,700 in donations.
If they raise more than $6,000 it will be enough to buy Deosha a new pair of clean, white Air Force Ones and a red Adidas outfit she will be buried in.
"Hopefully we'll have enough for flowers, too," January said. "She would have liked that."