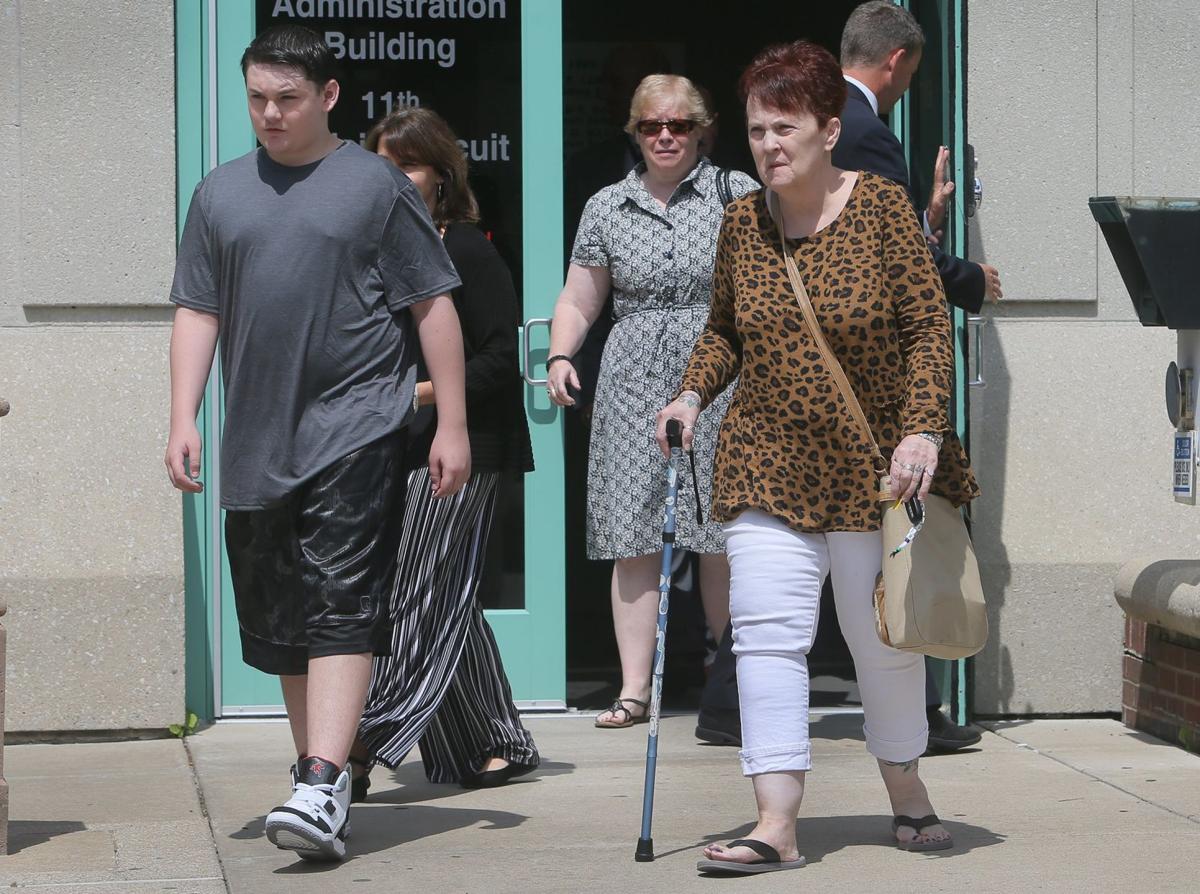 ST. CHARLES COUNTY — The mother of the man killed here by Pamela Hupp in 2016 has won a $3 million default judgment against Hupp, a lawyer said Monday.
Lawyer Gary Burger told the Post-Dispatch that the lawsuit's goal was to prevent Hupp from potentially making money from the murder of Louis Gumpenberger through any book or movie deals in the future.
"Margaret Burch and I do not want Pam Hupp to profit off of her murder of Louis Gumpenberger," the lawyer said. Burch is Gumpenberger's mother.
Burch spoke for at least five minutes during Friday's hearing about her son's death and the effect it had on her 15-year-old grandson, who still has nightmares, Burger said. "Her testimony was powerful," he said.
Burger said he was unaware of any Hupp assets that could be seized.
Hupp, who is in prison serving a sentence of life without parole, did not respond to the lawsuit, a motion for a default judgment or notice of the court hearing Friday, Burger said. Hupp entered an Alford plea to charges of first-degree murder and armed criminal action. Under such a plea, she did not admit the crime but acknowledged the prosecution had enough evidence to get a conviction.
He said Hupp would have to have solid ground to overturn the judgment for the first year after it is entered. After a year, Missouri law says you can't attack the judgment, he said.
On Aug. 16, 2016, Hupp called 911 and while on the line with the dispatcher fatally shot Gumpenberger in her O'Fallon, Missouri, home.
She claimed Gumpenberger was trying to kidnap her, but prosecutors and investigators say it was an elaborate and deeply flawed plot to divert attention from herself in the re-investigation of the 2011 fatal stabbing of Hupp's friend, Elizabeth "Betsy" Faria.
Hupp lured Gumpenberger, who was physically and mentally disabled, to her home and tried to blame Faria's husband, Russell Faria, for the kidnapping plot. Faria was convicted of his wife's murder, but that conviction was overturned, in part because a judge had prevented Faria and his lawyer from suggesting that Hupp was responsible. Faria was found not guilty after a retrial.
The Post-Dispatch has investigated the Faria murder with KTVI (Channel 2) since 2013. The case has been featured in other television news shows, and books, movies and a TV series are all reportedly in the works.