ST. CHARLES COUNTY — The mother of the disabled man killed by Pamela Hupp in 2016 has filed a wrongful death suit against Hupp, saying she fraudulently claimed that Louis Gumpenberger was trying to kidnap her at the time.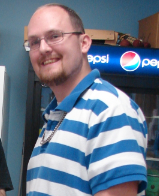 The suit, filed Friday by Margaret Burch, in St. Charles County Circuit Court, will be served on Hupp at the Chillicothe Correctional Center, where she is serving a sentence of life without parole, court documents filed Monday show. It seeks unspecified damages for wrongful death, fraud and misrepresentation, both on behalf of Burch and Gumpenberger's son, Trevelyan Gumpenberger.
Hupp entered an Alford plea in June to charges of first-degree murder and armed criminal action, admitting that prosecutors had enough evidence to convict her but not admitting her guilt.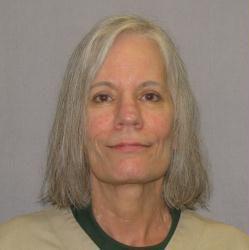 Prosecutors say Hupp tricked Gumpenberger, 33, into entering her car by claiming to be a producer for NBC's "Dateline" trying to reenact a 911 call. She then drove Gumpenberger to her O'Fallon, Missouri, house, and shot him while on the phone with 911. She claimed he'd tried to kidnap her and tried to implicate the husband of a friend, Elizabeth "Betsy" Faria, who was fatally stabbed in 2011.
That man, Russell Faria, was convicted of his wife's murder, but that conviction was overturned and Faria was acquitted at a retrial during which defense lawyers suggested that Hupp was the real killer.
Hupp has denied killing Betsy Faria. Prison officials told the Post-Dispatch Monday that she had declined a reporter's interview request.
Burch's lawyer, Gary Burger, said that he doesn't know if Hupp has any assets left after her lengthy criminal trial and other lawsuits, including a lawsuit from a former lawyer saying she'd not been paid.
But Burger said a victory would prevent Hupp from profiting from a book or media appearances.
"You can never make up for it," he said of Gumpenberger's murder. "You can only do what you can do and we're doing it."
Last week, Lincoln County Prosecuting Attorney Mike Wood and Sheriff John Cottle requested a review of the Faria murder by the Major Case Squad. Wood told the Post-Dispatch Monday that the review could take several months. If Major Case elects to activate and re-investigate the murder, Wood said forensic testing could take weeks or months more.