NORMANDY • In a tearful plea Sunday night, Talisa Townsend asked the man who fatally shot her 16-year-old son to turn himself in to police, saying she forgives him but wants to know why he did it.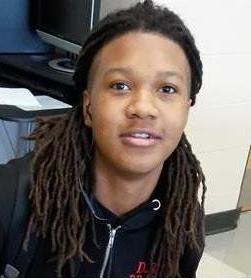 Her son, 16-year-old Gerrian Jerrod Green Jr., was shot about 1:30 p.m. Saturday in the 5800 block of Bermuda Drive, according to Normandy police. Officers found him lying on the pavement with multiple gunshot wounds. Resuscitation efforts were unsuccessful, police said.
An argument inside a home there spilled outside, where another teen fatally shot Gerrian, police said.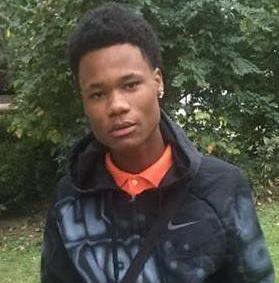 The suspected killer was not in custody Sunday night. Police said they were looking for Korrie D. Black, 18. He had not been charged with a crime as of Sunday, but police distributed a photo of Black, saying they consider him armed and dangerous and asking the public to call them if they know where he is.
Townsend said her 10-year-old daughter was with her brother when he was shot.
"She ran for her life," she said of her daughter, who can't shake the image of her brother being shot. "She thought she was going to get shot, too."
Gerrian was a junior at McCluer South Berkeley High School, where Black is a senior, Townsend said. They had been friends for a couple of years. She said Black had referred to her son as his brother and called her "Ma."
"Why did you shoot my baby and keep shooting him?" she asked at the vigil. "He loved you."
She said she wanted an explanation.
"I don't hate him," Townsend said. "I just want him to look into my eyes and tell me why."
Earlier she reached out to social media asking anyone who knew her son to bring red and white balloons to eulogize him at the vigil on the parking lot of Bermuda Elementary School, across the street from where Gerrian was gunned down. At least 100 people showed up with balloons of all sizes.
She praised her son, saying he didn't get in trouble and had a good heart.
"He would give you the shirt off his back if you needed it," she said. "He snuck his friends in to have a safe place to sleep if they was having trouble at home. He loved and loved hard, like me. See, my baby was only 16, he didn't deserve it."
She said she wanted justice to be served and for the shooter to serve time in jail.
Anyone with information regarding the fatal shooting is asked to call 911, Normandy Police Department at 314-385-3300 or CrimeStoppers at 866-371-8477.