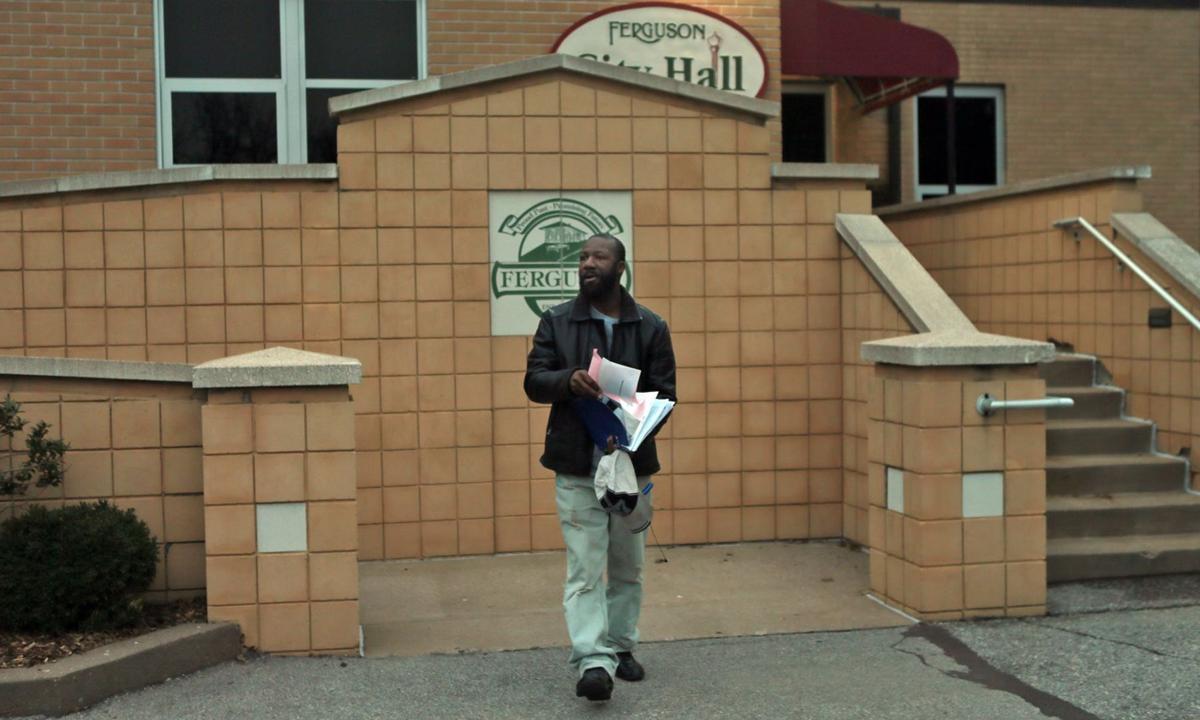 For the past two years, defendants appearing in the area's municipal courts system have noticed that lines no longer snake out the door, and drivers have noticed fewer speed traps on interstates.
The massive municipal court industry that filled cities' coffers with tens of millions of dollars looked like it was in serious decline.
Now there are numbers to back that up.
St. Louis-area police and courts last year maintained a dramatic retreat from enforcement of traffic cases and other violations that started following the unrest in Ferguson in 2014, according to the annual report issued last week by the Missouri state court system.
The courts in St. Louis County collectively took in $53 million in fines and fees in the year that ended June 2014, but just $29 million in the year ended June 2016, according to the newspaper's analysis.
"The reality is, if this had ever been about public safety, they wouldn't have stopped doing it when they could no longer make money off of it," said Brendan Roediger, a law professor at St. Louis University, who has sued several municipalities over their municipal court practices.
There were 244,463 traffic cases filed in all municipalities in St. Louis County in the year that ended June 2016, a decrease of 42 percent from the same period two years ago, the time right before the fatal shooting of Michael Brown that led to intense scrutiny on police and court abuses.
The decrease in traffic cases in the city of St. Louis was even more dramatic, with just 66,008 traffic cases filed last year, down 69 percent from two years ago.
The decrease in revenue is one of several changes to hit the area municipal courts. Court nights are sparsely attended and usually end early. Municipal jails, once typically filled with municipal court fugitives, are almost empty. The few people who are booked are often released within hours and without having to post bail.
After the Post-Dispatch exposed a culture of secrecy in the municipal court system and highlighted the difficulty obtaining information on individual cases, the municipal courts have put basic case information online.
Ferguson's municipal court, the target of a scathing U.S. Department of Justice report in March 2015 that led to a consent decree with the government, had just a small fraction of the caseload it handled two years ago.
Ferguson saw just 1,736 traffic cases, a reduction of 85 percent from two years ago. The city's nontraffic cases were down 86 percent over that time, to 1,605 cases.
And while Ferguson city officials once traded emails discussing how they could use the court to help the city raise money, the city raised just $579,000 through its municipal court last year, down from more than $2 million two years ago.
Ferguson Mayor James Knowles III could not be reached for comment.
Some cities known for heavy traffic enforcement also had major declines. St. Ann, which wrote 25,669 tickets in the year that ended June 2014, pared back to 9,880 last year. The St. Ann court raised $3.3 million in fines and fees two years ago, but that was reduced to $1.4 million last year.
Florissant, which wrote 29,893 tickets two years ago, cut that in half to 14,751 last year, also reducing its municipal court revenue to $1.7 million, from $2.6 million.
Smaller cities also showed big declines, particularly in the inner suburbs. Maplewood's traffic cases were down 35 percent from last year and 60 percent from two years ago. Richmond Heights traffic cases were down 59 percent from last year and 73 percent from two years ago.
Not every department was on a downward trajectory, however. St. Louis County police made a dramatic decrease from 2014 to 2015, and then rebounded to close to the department's former level of ticketing.