The email in Keith Cheung's inbox was from a judge asking for a favor. The subject line: "Help!!!"
The sender was Wes Dalton, then an associate circuit court judge in Warren County. It was about a case in Frontenac Municipal Court, where Cheung was prosecuting attorney. The defendant was Dana Baker, 18, one of three teens who had been written summonses for illegal possession of alcohol.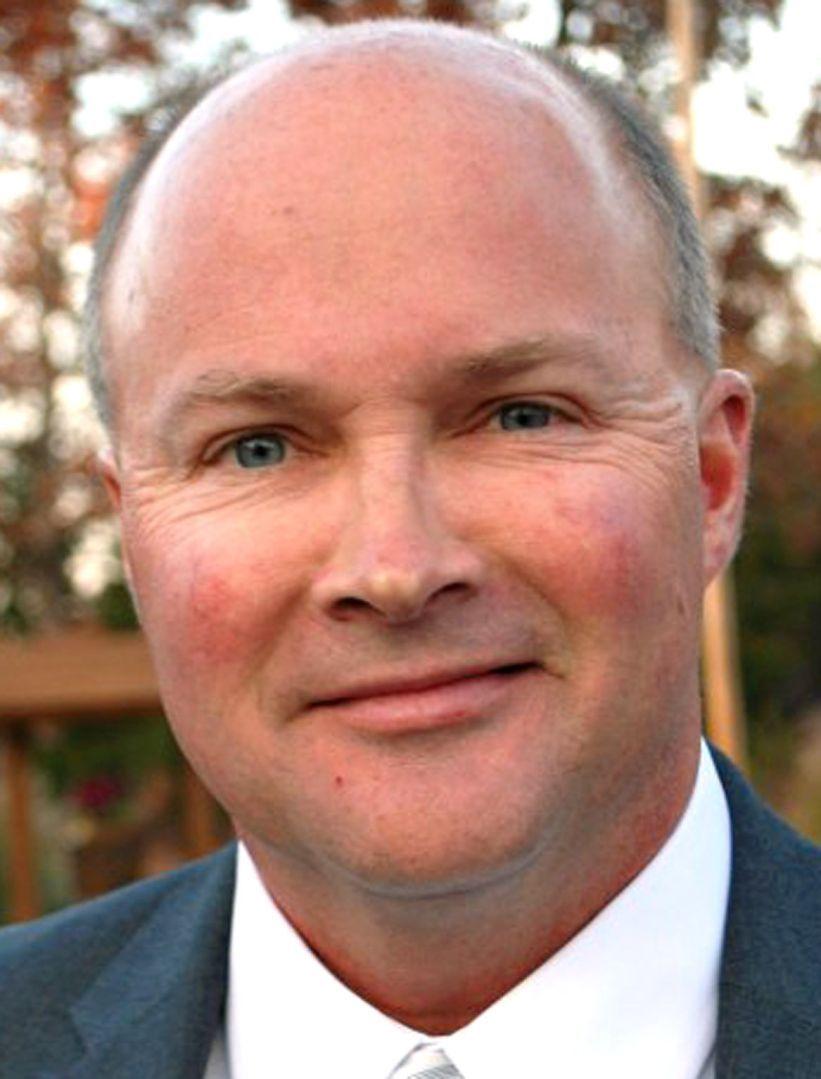 Dalton's email said that the 18-year-old was the daughter of "our connection" to Porto Cima, a private golf club at the Lake of the Ozarks, the resort area where an annual conference of municipal judges is held.
"Her Dad is Wayne Baker (owner of Warrenton Oil and a ----load of other stuff)," Dalton wrote. "Can we make this one go away??? By the way, we're hooked up for golf at Porto Cima at the Conference!!! (is no cost okay???)!!"
The email was dated May 2.
The police report indicates that a disposition of "nolle prosequi" was entered on the case the next day. It meant the daughter would not be prosecuted. The other two teens pleaded guilty to amended charges, paid fines and were ordered to take a three-day alcohol course.
That was 2006, but favors are still traded just as freely today in St. Louis County's municipal courtrooms.
Sheltered from the scrutiny of the state courts, the municipal courts are a system run by municipalities and lawyers that often serve to enrich municipalities and lawyers. Those in power hand out favors and ensure the municipalities and lawyers stay in business by using the state's point system for drivers as leverage.
People who can afford lawyers can get even serious cases amended to minor infractions. People who can't afford lawyers are stuck with answering to the original charge, and sometimes end up in jail if they miss court appearances because they cannot pay.
A blistering report released by the Department of Justice on March 4 called Ferguson's police department a collection agency for a "constitutionally deficient" court. The report said city officials were dismissing tickets for friends and family while blaming African-Americans' lack of "personal responsibility" for their woes in court.
The government report noted that Ferguson was not alone in its practices. The Justice Department said it was a case study for how other municipal police departments and courts are run.
The municipal court system delivered more than $52 million to St. Louis County municipalities last year.
Cheung is one of the most prominent figures in the system. He is the prosecutor in Frontenac, St. Ann and Normandy, and the judge in Ladue. He has worked as prosecutor in Ballwin, Town and Country and Hazelwood.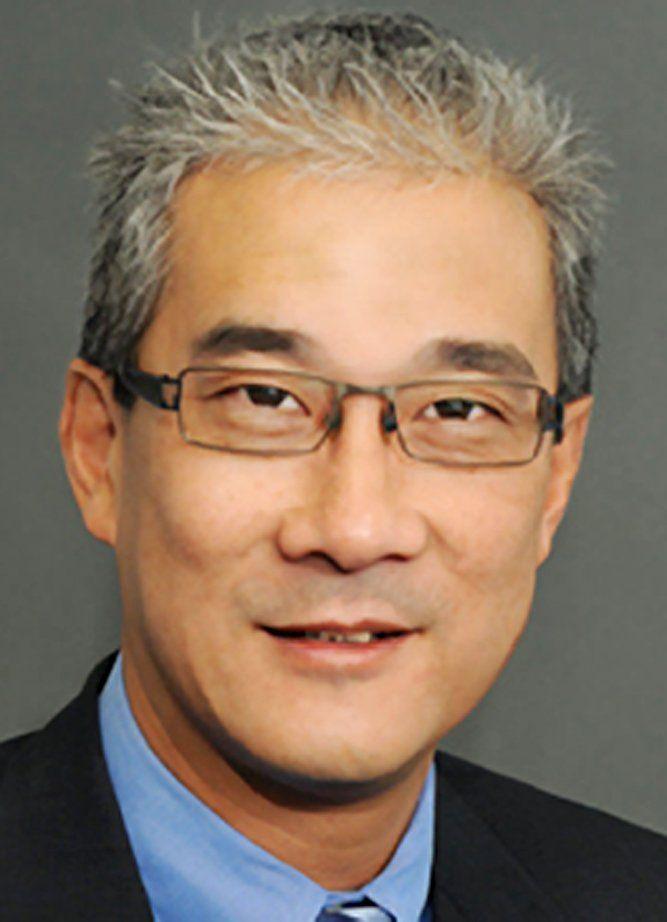 Cheung and his colleagues at the Clayton law firm Curtis, Heinz, Garrett & O'Keefe are the judges, prosecutors or city attorneys in more than 20 municipalities in St. Louis County. Those positions, typically part time, paid more than $1 million combined last year.
The Justice Department report criticized one of the firm's lawyers, Ferguson prosecuting attorney Stephanie Karr, for fixing a ticket in Hazelwood, another city where she is the prosecuting attorney, at the request of Ferguson judge Ronald Brockmeyer.
Some lawyers in the firm are among the major players who are involved in just about all aspects of the courts' operations throughout the region — advising on charges, deciding charges and in some cases, working by day to defend people facing traffic charges.
After Post-Dispatch reporters opened a wide-ranging inquiry into municipal courts late last year, records showed several lawyers communicated behind the scenes about why the records should not be released.
A Post-Dispatch investigation found:
• The system has become divorced from public safety. Missouri set up a point system in 1961 to flag the licenses of dangerous drivers. But municipalities use the point system as currency, converting license points to cash by amending almost any kind of ticket to a non-moving violation.
• Municipal courts are streamlined to direct business to lawyers. At least one direct-marketing firm gets bulk ticket data and generates letters to defendants on behalf of lawyers seeking clients. While people with lawyers are usually guaranteed to get deals, people representing themselves in municipal courts generally can't.
• Much of the system is secret. Prosecutors and judges — many of them defense lawyers working part time at night — are free to dismiss cases without explanation. Most hearings are actually whispered meetings at the judge's bench between attorneys. Several courts wouldn't share their most basic document — a docket — with reporters who requested them.
St. Louis County's municipal courts are part of an automated, money-hungry system that directly feeds the municipalities and the lawyers who can make the deals. At the top of the food chain are people with connections.
Cheung and Dalton at first said they didn't remember the Frontenac case. Cheung did not answer questions about the Dalton email. Asked to explain his decision not to prosecute, Cheung said last week he reviewed the police report, and it appeared to him that the Frontenac police had failed to present a prosecutable case. Noting that the officer found a beer in the teenager's purse, he questioned what right the officer had to search the teen and whether the observation would have been admissible in court.
Neither Wayne Baker nor his daughter responded to requests for comment.
Dalton, now the presiding circuit judge in Warren County, acknowledged that he plays golf with Wayne Baker. But he said he would never ask a court official to throw out a criminal case for a friend.
"I don't remember, but I'm sure I probably did not do that," he said. "I don't remember."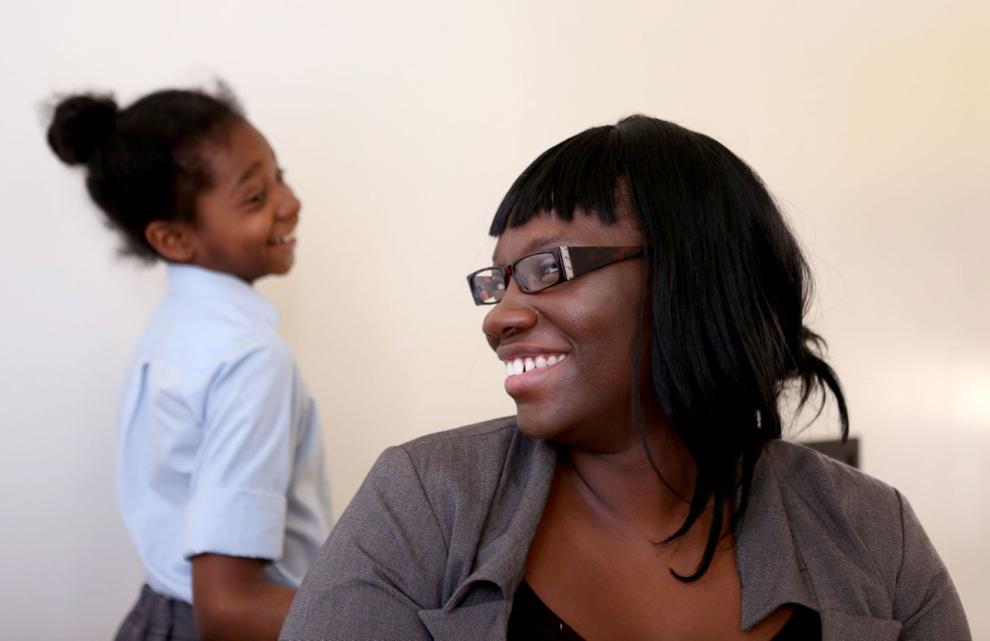 Qiana Williams, 36, of St. Louis, the mother of a 9-year-old girl, shrugs when she hears how cases can be handled for people with connections. She spent two weeks in jail in Pine Lawn last summer after being arrested as a fugitive for unpaid traffic tickets.
Her father doesn't have connections at any golf courses.
"Nobody made a call like that for me," she said.
One big speed trap
Most people who get a speeding ticket or are cited with a minor infraction hire a lawyer to take care of it.
And police in the St. Louis area make sure there are a lot to take care of.
Getting tickets — and getting them fixed — are two actions that define living in the St. Louis area.
Look no further than a billboard on eastbound Interstate 70 near St. Ann, the region's most prominent speed trap. The billboard, advertising a traffic law firm, reads: "No points, no court, no hassle."
Curious about Beverly Hills? Its home page makes it clear what that city is about: "Welcome to the online home of the City of Beverly Hills, Missouri. Here you can find information on how to take care of traffic citations, red light violations, city ordinances and other city news!"
St. Ann police have aimed radar guns at I-70 from a hotel room. Edmundson set ticket quotas for its police officers. Bel-Ridge manipulated a traffic light to trick drivers into running red signals. Charlack painted stripes on Interstate 170 for its speed cameras and had to remove them when the state said it never got permission.
The Post-Dispatch reported last Sunday that according to the best data available, Missouri has the second-highest rate of traffic cases per capita in the United States. And St. Louis County's rate is twice that of the state.
The Department of Justice report showed that Ferguson in recent years relied increasingly on revenue from its traffic court. With other sources of income in decline, the city's municipal court grew from $1.4 million in fines and fees in 2010 to a projected $3.1 million this year, according to the report.
Brockmeyer, as judge, did his part by creating additional fees, such as charging defendants $50 when an arrest warrant was cleared and a fine that increased each time an individual failed to appear in court, according to the federal report.
Ferguson is hardly the only city that needs court income to survive. Bel-Ridge Police Chief Gordon Brock griped about a bill moving through the state Legislature that would cap a municipality's traffic fine revenue at 10 percent of its general operating revenue. He said many municipalities won't be able to survive. Pointing to the wealthier suburbs of Maryland Heights and St. Charles, he said, "They're not hurting for nothing, they don't have to write a single ticket."
But many caught in the St. Louis County ticket trap are hurting.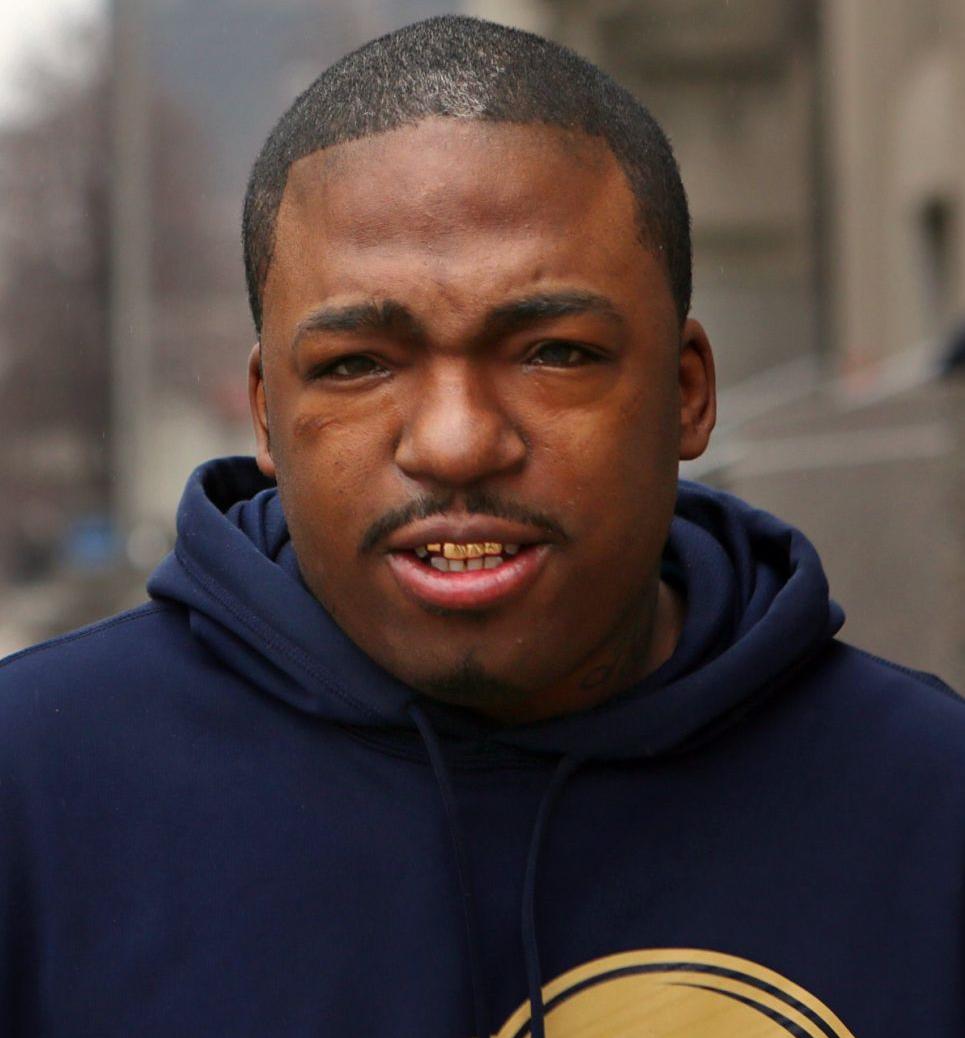 Erwin Rush, 50, of St. Louis, has been trying to climb out of traffic-court debt for 20 years. Right now he owes more than $4,500 to six municipalities for traffic tickets and missed court appearances. It started when he couldn't afford car insurance, then snowballed when he avoided court because he couldn't pay in full, as many courts required.
Only after he hired an attorney, who got some of the fines waived, could he see a way out.
"I feel like they treat us like idiots, they don't treat us like we're humans," he said. "It's all about the fine.
"If you don't have the money for an attorney you're screwed."
Divorced from public safety
It's a totally different experience if you do have the money.
Almost anyone who hires a lawyer can get a municipal court case — even on a serious charge — amended to a generic charge such as littering or illegal parking. Usually it's a matter of paying a surcharge to the municipality.
With so many tickets clogging the system, court officials don't have time to weigh the merits of individual cases. To keep cases flowing, they depend on defense lawyers to accept deals for guilty pleas to automatically downgraded charges.
Prosecutors have plenty of leverage in these cases. Drivers try to avoid pleading guilty to moving violations that can put points on their license, which can raise their insurance rates and result in a license suspension.
In a good week, lawyer David Hocking said his firm, Hocking & Dulle, of Bellerive Acres, handles about 150 traffic cases. The vast majority are adjudicated through plea agreements, Hocking said. He tries only about three traffic cases a year.
Some cities have even designated a catch-all charge for amended tickets. For example, of the 279 cases concluded in November in Ladue's court, 145 — ranging from speeding to careless and imprudent driving — were amended to "illegal parking in a park." In Wildwood, all but four of 144 citations concluded in November were amended to non-moving violations such as illegal parking.
Tim Engelmeyer, a judge in Creve Coeur and prosecutor in Chesterfield, Des Peres and Valley Park, said amending charges to non-point violations is "a necessary evil" because of the volume of cases and the limited number of prosecutors.
"With only a certain amount of time, you have to decide which ones need to be tried and which ones you have to work out via a plea or amendment," he said. "If you don't, you will be trying cases all night and into the next day."
He said trials on municipal charges can be costly, because it means paying overtime to an officer and hourly fees to a prosecutor.
The deals aren't as generous where people can't afford lawyers. On a recent court date in Moline Acres, there were only 26 traffic citations amended down to illegal parking among 562 citations overall. An attorney was involved in all but one of those 26 cases.
Those without attorneys usually had to plead to the original charge, which often included license points.
Jennifer Fisher, a defense attorney who is also the judge there, acknowledged that if an attorney has entered on the case "the vast majority of the time" the charge will be amended to a nonmoving violation.
When asked about the fairness of a system that tends to treat people with lawyers more favorably, Fisher pointed to criminal charges at the state level:
"If I go rob the Walgreens and I get an attorney, the chances of me getting a better result are vastly improved over me representing myself," she said. "If you represent yourself, you always do so at your own peril in the criminal justice system. Is it fair? I think it's reasonable."
The deal machine
Lawyers often don't have to do much work in municipal court cases.
First, people who get traffic tickets in St. Louis County often receive letters within a few days from multiple law firms offering to fix their ticket for as little as $45.
Every day, a Labadie-based company called Direct Marketing receives a list of cases from several cities and the Regional Justice Information Service, or REJIS, a quasi-governmental body that serves as a warehouse of court information. Direct Marketing then sends out advertisements on behalf of lawyers to ticket recipients.
Then a company called LawSourceLive gives attorneys online access to nearly 60 St. Louis area municipal courts, allowing them to enter an appearance, and request and receive a recommendation for an amended charge from a prosecutor. Each transaction costs the lawyer $3.
Engelmeyer said he and several other prosecutors came up with the idea for the company 12 years ago during a discussion about the paperwork in municipal courts. They partnered with the local IT company Method Technologies, which went live around 2004.
Engelmeyer said he isn't involved in the company's operations and doesn't make money from it.
Larry J. Smith of St. Charles is a former St. Louis police officer who was stopped by a Pine Lawn officer last spring for speeding on the highway. Smith says the officer was wrong and he wasn't speeding.
He called his insurance agent, who advised him the cheapest option was to hire an attorney to get the charge amended.
For $40, an attorney said he could have the municipality amend the charge from speeding to illegal parking, but that the fine would double from $150 to $300. Smith said he agreed to that because he didn't have time to fight the charge.
But he wonders why cities are so freely amending speeding cases to parking tickets: "If they're not in that for the money, then explain that to me like I'm a 3-year-old."
Matt Conley, the city administrator for St. Ann, said he doesn't see any problem with cutting out the point system. Fines deter speeders, he said. And the money generated is better off going to a municipality, where it can be used to pay for traffic enforcement, than to an insurance company.
Conley said if the practice changed, the public would revolt: "I make a mistake, and all of a sudden I get points on my license?"
But where do you draw the line on deals? Nancy Fox, 50, a photographer who lives in Clayton, has a driving history that includes three drunken-driving arrests and three license suspensions. In October, she rear-ended a vehicle on Highway 40 (Interstate 64) in Ladue, causing a three-car collision. She said she had been distracted by her phone ringing. Alcohol was not listed as a factor in the crash.
The officer wrote her a ticket for careless and imprudent driving. Fox's brother, Richard Fox, a lawyer, wrote a letter to prosecutor James Towey requesting a recommendation for an amended charge. She got the standard deal: Illegal parking in a park, a $252 ticket.
Fox had mixed feelings about the outcome. "I even thought to myself, 'Wow, that doesn't sound very fair, or legal, but it's to my benefit.'"
Towey did not respond to a request for comment.
Mike Right,a vice president with AAA in St. Louis, the auto club and insurance company, said the deal sounded outrageous.
Cities often claim their traffic enforcement is about public safety, but their courts amend cases to nonpoint violations, undermining the state's ability to flag dangerous drivers.
You've got people who shouldn't be driving, Right said, but they are "driving without any constraint other than you extract money" from them every once in a while.
---
EDITOR'S NOTE: A previous version of this article incorrectly stated the name of the judges' conference held annually at the Lake of the Ozarks. 
Highest collections per capita in Missouri
Totals used are either annual collections or disbursements reported, which should be one and the same. Totals include bond forfeitures not used for costs/fines. Some of what is collected may be disbursed to entities not affiliated to the city or its court. 
Numbers are for fiscal year ending June 30, 2013
Sources: Missouri Office of State Courts Administrator; U.S. Census Bureau
| Municipality | Collections per capita |
| --- | --- |
| Randolph | $5,416.74 |
| River Bend | $2,219.78 |
| Foley | $1,417.95 |
| Foristell | $1,125.27 |
| Edmundson* | $693.76 |
| Pine Lawn* | $606.07 |
| Bella Villa* | $576.73 |
| Mosby | $573.85 |
| Linn Creek | $543.05 |
| Leadington | $515.38 |
| Vinita Terrace* | $497.82 |
| Oakview | $413.05 |
| Bellerive Acres* | $386.76 |
| Beverly Hills* | $385.30 |
| Calverton Park* | $374.37 |
| Normandy* | $351.79 |
| Platte Woods | $333.45 |
| Pineville | $330.62 |
| Cool Valley* | $322.51 |
| Bates City | $299.53 |
| Claycomo | $288.47 |
| St. Ann* | $282.08 |
| Lone Jack | $281.47 |
| Old Monroe | $254.76 |
| Lake Winnebago | $249.96 |
Most warrants per capita in Missouri
Numbers are for fiscal year ending June 30, 2013
Sources: Missouri Office of State Courts Administrator; U.S. Census Bureau
| Municipality | Warrants issued per capita |
| --- | --- |
| Randolph | 15.00 |
| River Bend | 4.30 |
| Vinita Terrace | 2.99 |
| Calverton Park | 2.76 |
| Mosby | 2.56 |
| Edmundson | 2.22 |
| Flordell Hills | 2.21 |
| Riverview | 1.96 |
| Foley | 1.79 |
| Pagedale | 1.73 |
| Wellston | 1.68 |
| Pine Lawn | 1.63 |
| Cool Valley | 1.56 |
| Ferguson | 1.56 |
| Country Club Hills | 1.55 |
| Velda Village Hills | 1.49 |
| Charlack | 1.28 |
| Foristell | 1.23 |
| Dellwood | 1.22 |
| Normandy | 1.08 |
| Moline Acres | 0.88 |
| Bella Villa | 0.84 |
| Breckenridge Hills | 0.81 |
| Jennings | 0.72 |
| Northwoods | 0.71 |