ST. LOUIS — James Timothy Norman's reality TV storyline often featured his search for redemption from a violent past, making Tuesday's news of his alleged murder-for-hire plot a shock to viewers who watched him mourn the death he is now accused of facilitating.
Norman, 41, was a star of "Welcome to Sweetie Pie's," a reality show that ran for five seasons on OWN and highlighted Sweetie Pie's, a St. Louis-area soul food business owned by Norman's mother, Robbie Montgomery.
Norman was arrested Tuesday and accused in federal court of orchestrating the shooting death of his 21-year-old nephew, Andre Montgomery Jr. The nephew, who also appeared on the show, was Robbie Montgomery's grandson.
Federal authorities say Norman hired Terica Ellis, a former St. Louis County resident who was working in Memphis, Tennessee, as an exotic dancer, to help in the March 2016 killing near Fairground Park. Prosecutors say Norman then attempted to collect on the life insurance benefits of his nephew's death.
On Wednesday, past TV clips of Norman's reaction to his nephew's death circulated online.
"Since Andre's passing I haven't gone through this part of the city," Norman said on the show. "Really, I've been avoiding it."
The 21-year-old was killed in the 3900 block of Natural Bridge Avenue, not far from where Norman's father was killed shortly before Norman's birth. Robbie Montgomery's nephew was also shot and killed nearby.
Norman in a later episode sat a few seats from his mother as she was interviewed about her grandson's killer.
"To pick up a gun is easy," she said. "But to take someone's life that you can't give back — that is devastating."
A timeline
Prosecutors say Norman took out $450,000 in life insurance policies on his nephew, Andre Montgomery Jr., in 2014, making himself the sole beneficiary. He also made false statements about his nephew's income and family history in the policy documents, according to charging documents.
The show documented the teen's transition moving from Texas to live with his grandmother near St. Louis so she could help him get through school.
"I want Andre to become a successful man," Robbie Montgomery said in the graduation episode. "And now I think he knows whatever he wants to do, if he puts forth the effort, he can do it."
By March 2016, Norman had moved to Los Angeles, near a new restaurant he owned in Inglewood.
Early in the morning the day his nephew was killed, Norman arrived in St. Louis by plane and booked a room at the Chase Park Plaza Hotel, according to court documents.
By 1 p.m. that day, two burner phones prosecutors say were used by Ellis and Norman were activated in St. Louis.
Court documents claim that at 7 p.m. that night, Montgomery texted Ellis the address of the recording studio where Montgomery, an aspiring rapper according to the show, was working. About an hour later, he was shot at the same location.
After receiving Montgomery's text, prosecutors say Ellis immediately called Norman.
Witnesses told police that Montgomery took a call just before 8 p.m. that night and went outside to meet someone. A review of his phone records showed police that Montgomery spoke to two people in the 10 minutes before he was shot — Ellis and another friend.
Prosecutors say Ellis was saved in Montgomery's phone under her stage name and Instagram handle, AlexusDaGreat. Ellis' phone data also put her at the scene of the crime, according to charging documents.
"Despite being at the scene of Montgomery's murder at 8:02 p.m.," the documents state, "Ellis' call was not to police, but to Norman at 8:03 p.m."
Prosecutors say location data showed Ellis then drove away from the scene and headed back to Memphis.
The burner phones were turned off the next day and never used again, documents say.
Over the next few days, Ellis deposited more than $9,000 in cash into several bank accounts, prosecutors say.
A week after the death, Norman contacted a life insurance company and attempted to collect on his nephew's policy, but he never received the money because of lack of documentation, according to court documents.
Norman's troubled past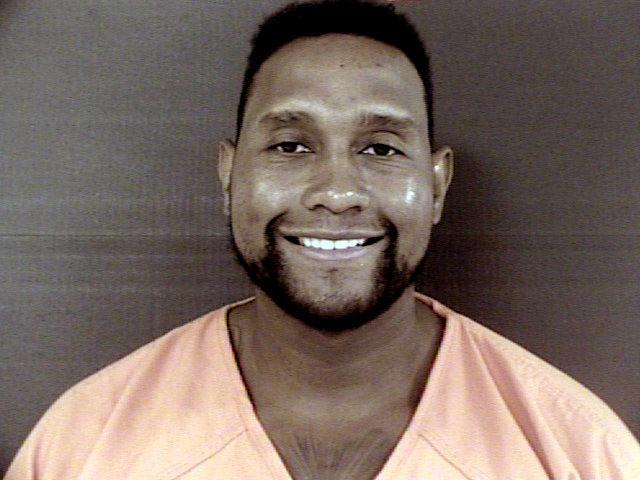 Norman was upfront about his criminal past on "Welcome to Sweetie Pie's," often describing the difficulty in rebuilding a life after spending 10 years in prison beginning as a teen.
Norman was 17 and a senior at Hazelwood Central High School in 1997 when he and another teen were charged with a series of felonies and accused of robbing at gunpoint two McDonald's and an auto parts store in Florissant .
Norman was featured in the Post-Dispatch in 2008, shortly after he was released from prison, for his involvement in local theater. He began his acting career through a program for inmates, according to the story.
"I did a lot of bad things, a lot of bad things except hurt a child," he told the Post-Dispatch at the time. "When I went in, I was 17 years old."
By 2011, when the family's reality show premiered, Norman was working at Sweetie Pie's for his mother, a renowned former backup singer for Ike and Tina Turner, among other famous artists.
Norman's history in prison was featured several times on the show, including one episode where mother and son took a trip to the Missouri prison where Norman served time.
"My son went to prison at the age of 17, and to a mother that's like a child has died," Robbie Montgomery said in the show.
But Norman's legal trouble continued after he gained notoriety through reality TV.
His mother sued him in June 2016, claiming his operation of three Sweetie Pie's restaurants was a copyright infringement. Norman wanted to expand the business into a national chain, but he eventually had to close several locations.
In April 2017, Norman was charged with misdemeanor assault at a Houston restaurant location that has since closed. A former chef at the restaurant accused Norman of punching him in the face when the chef asked about paychecks for other employees, according to charging documents. That case is ongoing.
Norman was living in Jackson, Mississippi, where he co-owns a Sweetie Pie's location, at the time of his arrest.
He faces a charge of conspiracy to use interstate commerce facilities in the commission of a murder-for-hire, resulting in death.
Who is Terica Ellis?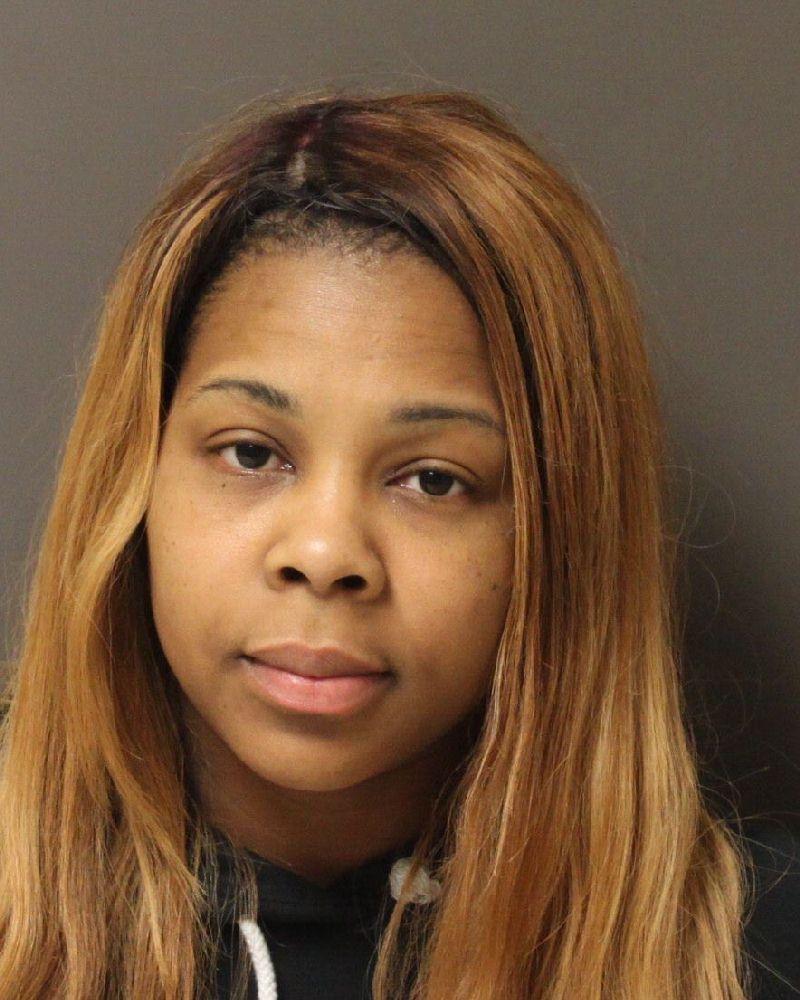 Prosecutors will not say how Ellis and Norman met, but court records show that Ellis lived for a time in north St. Louis County.
Ellis was living in Florissant in 2010, according to court records tied to a landlord dispute. Court documents say she later moved to Memphis but would occasionally return to visit the St. Louis area.
Court documents also show Ellis has two misdemeanor convictions from 2006 and 2007. One is an indecent exposure charge connected to her employment at the time at the Pure Passion strip club in Memphis, according to charging documents. The other is a drug possession offense.
Ellis was arrested in July and faces the same conspiracy to murder-for-hire charge as Norman.