UPDATED at 4:30 p.m. Thursday with additional details.
UNIVERSITY CITY — A murder suspect arrested at a bar in Maplewood was charged Thursday with fatally shooting a man in University City.
Cole J. Miller, 23, of Maplewood, was charged with second-degree murder, armed criminal action and receiving stolen property.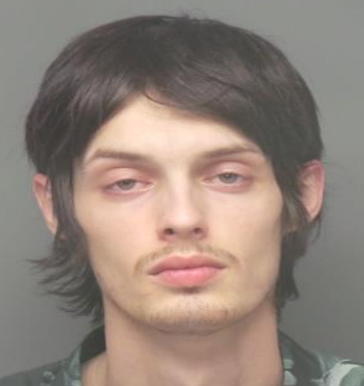 The victim was identified as Sharif Khan, 32, of Creve Coeur. Police said Khan died at a hospital after police found him wounded in the 700 block of West Canterbury Road about 1:20 p.m. Wednesday. Police had gone to West Canterbury for a report of a shooting.
Charges say police found two .380-caliber shell casings at the crime scene and a cellphone that belonged to Miller.
Khan's girlfriend lived at the University City apartment where Khan was killed, charges say. She told police she had been having problems with a transient man she knew only as "John Mills" and gave police his phone number. Police checked the number and found that Miller had called police from that number Monday alleging the woman had been kidnapped.
A witness saw Khan involved in a scuffle with another man and saw Khan throw a punch before hearing gunfire, charges say. Another witness reported hearing arguing and told police that Miller had shot Khan.
Miller was arrested without incident Wednesday night at a bar on South Big Bend Boulevard in Maplewood. Miller lives in the 7600 block of Folk Avenue in Maplewood. Police found in Miller's truck a .380 pistol that had been reported stolen in Franklin County.
Miller told police he had gone to the apartment "because he believed the female resident was being trafficked," charges say. Miller said that after arguing with a man who knocked the cellphone from his hands, he shot the man three times during a struggle.
He's being held in lieu of $500,000 cash-only bail. Court records say Miller is on probation for two gun charges in St. Louis County and has a pending case of domestic assault and harassment in St. Louis.
Police said Miller "expressed a romantic fixation" with Khan's girlfriend and that he poses a danger to her because he knew her schedule.
Joel Currier of the Post-Dispatch contributed to this report.
2021 St. Louis area homicide map
Use the controls to filter the map. Click a pin on the map for a summary of what happened.