ST. LOUIS • The debate over police shootings of black men focuses on St. Louis this week as a former city police officer stands trial for the alleged premeditated murder of Anthony Lamar Smith nearly six years ago.
The rarity of an ex-cop on trial for murder could draw national attention following recent acquittals elsewhere of white police officers charged with killing black men. Opening statements in Stockley's two-week trial begin Tuesday in front of St. Louis Circuit Judge Timothy Wilson, who will decide the case because Stockley waived his right to a jury trial.
Self-defense issue
The main question for Wilson, a St. Louis circuit judge for 28 years, is whether Stockley feared for his life and justifiably defended himself by fatally shooting Smith.
"This is not an easy case," Wilson wrote in his July 24 order granting a bench trial, which prosecutors opposed. "Whatever the ultimate outcome, it likely will be melancholy."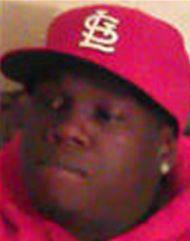 The case, reviewed by state and federal prosecutors in 2012, was dormant until last year when then-Circuit Attorney Jennifer Joyce charged Stockley, citing new evidence without identifying it but characterizing it as "forensic evidence and witness statements." Joyce was in her 16th and final year as circuit attorney when she charged Stockley 21 months after the controversial police killing of 18-year-old Michael Brown in Ferguson and amid mounting public pressure from activists and Smith's supporters. In 2013, the St. Louis police board paid out a $900,000 civil settlement for Smith's daughter.
Evidence at trial will include dramatic police dashboard video during a chase and bystander cellphone video moments after the shooting. There will also be DNA evidence from a gun found in Smith's car, and testimony from police, witnesses and possibly Stockley himself.
A chase, crash, shooting
Stockley and his partner, Officer Brian Bianchi, spotted Smith in a suspected drug transaction in a Church's Chicken parking lot at Thekla Avenue and Riverview Boulevard about 12:30 p.m. Smith led the officers on a mile-long chase at speeds that reached at least 87 mph through city neighborhoods before ending with a crash.
Police dashboard recordings and two videos from the restaurant show the officers pulled behind Smith's rented silver Buick. As they got out, Smith backed into the police SUV and sped from the lot past Stockley, nearly knocking an AK-47 rifle from his hands. The rifle was his own, which the department has said he was not authorized to carry on duty. Stockley fired several shots from his duty pistol before he and Bianchi chased Smith with two in-car cameras rolling.
Stockley reported shots being fired and shouted directions over the police radio. He also says something about shooting Smith, which court records reveal as "Going to kill this (expletive), don't you know it."
At West Florissant and Acme avenues, Stockley was recorded telling Bianchi to ram the back of Smith's car, which Bianchi does, triggering the Buick's airbags. Both officers got out; Stockley carried both his AK-47 and department handgun. Stockley fired several pistol shots into the car, then put his rifle back into the police SUV.
According to police reports, Stockley has told Internal Affairs investigators and his sergeant, Colin Rumpsa, that he believed Smith was reaching for a revolver after being ordered to show him his hands. After shooting Smith, the videos showed Stockley return to the back seat and appear to dig through a duffel bag. He didn't appear to have anything in his hands when he got out of the SUV and returned to Smith's car. The video then stopped. Stockley's lawyer has said Stockley was looking for a "clot pack" to stop Smith's bleeding.
The video shows Stockley then climbing into the driver's seat of the Buick immediately after Smith is pulled out. Police reports say Stockley's DNA — but not Smith's — was on the .38-caliber Taurus revolver police said was found in Smith's car. Stockley told investigators he unloaded the revolver as a safety precaution after the shooting.
No jurors, one judge
Stockley served in the police department from Dec. 6, 2007, until he resigned Aug. 16, 2013. His home is in Houston but he has been free on bail and living with relatives in Illinois since shortly after he was charged in May 2016. The St. Louis Police Officers' Association posted 10 percent of his $1 million bail.
Bianchi, who has served on the police force since May 6, 2010, has not been accused of a crime in Smith's death. He initially was granted immunity from prosecution in exchange for his testimony, but later lost immunity. He is a potential witness, but could invoke his Fifth Amendment privilege against self-incrimination. Statements he made to Internal Affairs will be part of the evidence.
Stockley's witness list includes Dr. Kris Mohandie, a former Los Angeles Police Department forensic psychologist who has participated in high-profile cases including the O.J. Simpson murder trial, to testify on "the psycho-physiological reactions before and after high stress encounters including the effects of stress on perception and reaction."
Legal experts say jury and bench trials are similar except that bench trials tend to move faster because they eliminate the need to pick jurors, explain legal issues to them, escort them to and from court and provide them instructions of law. Bench trials can also eliminate the possibility of a hung jury.
Peter Joy, a Washington University law professor, said bench trials sometimes provide greater transparency because legal disputes are often argued in open court instead of away from jurors and spectators.
Bench trials inherently can be riskier for a defendant because the verdict is left for one person to decide. But Joy said Stockley must feel his chances of acquittal are better in the hands of an experienced judge, given the number of police shootings in St. Louis and the public attention given to them.
"In some parts of the city, the relations between the police and the community not being great," Joy said, "it may be a little difficult to get a fair hearing with a jury in this case, so a judge might be better" for the defense.
Also unclear is whether Wilson will issue a verdict immediately at the close of evidence.