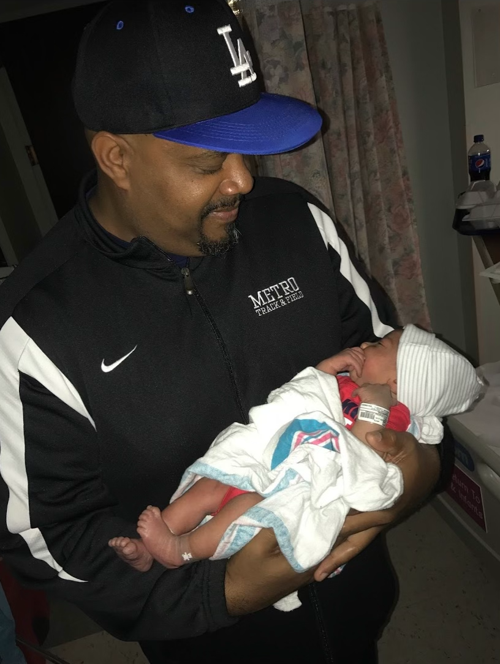 ST. CHARLES COUNTY — A high school basketball coach killed in a highway crash this week was the father of an Amazon delivery driver paralyzed in a shooting over a parking spot in 2019.
"My family has been through a lot," the son, Jaylen Walker, told the Post-Dispatch on Thursday.
His father, 51-year-old Ronald M. Walker of St. Louis, died Tuesday night after his car struck a deer and then was rear-ended by another vehicle on Highway 364 in St. Charles County.
"My dad left a huge impact," Walker said.
The younger Walker was paralyzed from the chest down after he was shot in the back at a Target parking lot in St. Charles on March 5, 2019.
Walker had parked his Amazon delivery van in a handicapped spot and was talking to another delivery driver when a 65-year-old man in a car with a handicapped placard confronted him and shot him. The man accused in the shooting, Larry Thomlison, is scheduled to stand trial this August.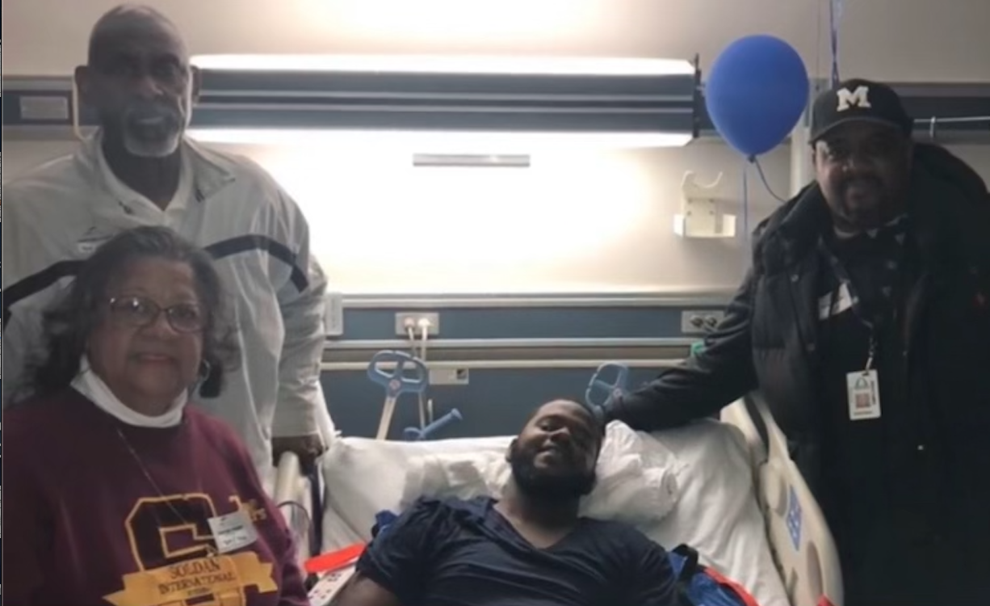 Walker, now 23, said his father was a big part of his recovery.
"My dad would come to my therapies and push me," he said. "Numerous times I wanted to give up and he pushed me to keep going.
"My last conversation with him was nothing but laughs and smiles," he said.
Ron Walker was killed about 8:30 p.m. Tuesday while driving home from umpiring a Little League baseball game. After hitting the deer on the highway near Heritage Crossing, his SUV came to a stop in the far left lane.
His mother, Dorothy Neals, said her son called from his cellphone on the highway. "Mom, I hit a deer and it immobilized the car," he told her. She told her son to call AAA to have the car towed and that she would come give him a ride.
"That's the last time I talked to my child," she said.
Another motorist who swerved to miss the deer in the roadway slammed into the back of Walker's car, fatally injuring him, the Missouri Highway Patrol said.
Ron Walker had four children; one grandson, Jaylen Walker's 3½-year-old son Kaiden; and another grandchild on the way. He was a boys basketball and baseball coach at Metro Academic and Classical High School in St. Louis and in 2019 was named basketball coach of the year in the Public High League, small division.
Walker was in his third year as a baseball coach and fourth year as basketball coach, Metro Principal Steven Lawler said. The 2019 award came in just his second year as coach of the basketball team.
He also coached cross-country and previously coached basketball at Cardinal Ritter and football at Gateway.
"From the time he graduated from college, my son spent his whole life working with young people," Neals said. "He's mentored young men for a long time."
Neals' husband, Marvin Neals, was a longtime coach at Soldan and Cardinal Ritter high schools and won several state championships in basketball. He helped raise Ron Walker and instilled a love for sports in his stepson, she said.
The family's religious faith is helping them through this time, she said. Beyond Jaylen Walker's injuries, the family has suffered other losses in recent years, such as the death of a great-grandmother, a great uncle and cousins.
Jaylen Walker said he credits his father with motivating him after he became paralyzed. "I'm not the same physically but I still drive, I am a manager at a nightclub in downtown St. Louis, I'm a fashion designer."
In addition, Walker said he is training for the 2024 Paralympics to compete in basketball, swimming and CrossFit.