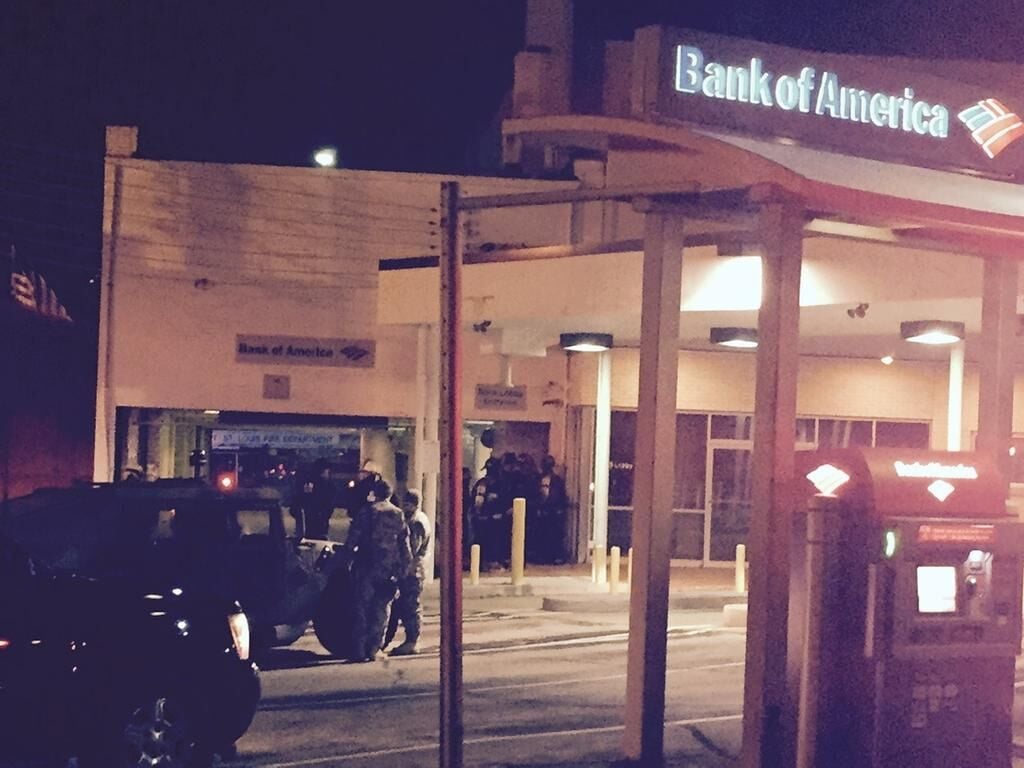 ST. LOUIS • Members of the Missouri National Guard who were patrolling St. Louis early Tuesday in connection with the Ferguson protests are credited with putting out a small fire inside a bank.
They saw someone toss something through a window at the Bank of America at Jefferson and Gravois avenues at about 2:25 a.m. Tuesday. When they went to take a closer look, they saw a small fire inside the bank. It wasn't immediately clear what kind of device was thrown into the building.
St. Louis Fire Capt. Garon Mosby said the national guard used a fire extinguisher to put out the fire. Firefighters arrived and helped ventilate the building.