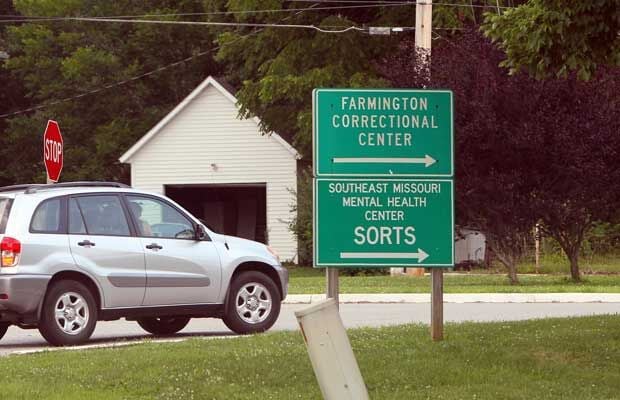 JEFFERSON CITY — After weathering significant numbers of COVID-19 cases over the past year, Missouri's prison population is nearly halfway vaccinated against the deadly virus.
According to the Missouri Department of Corrections, 10,795 inmates, or 47% of the prison population, have received vaccinations as of Monday.
"We're vaccinating everyone who wants to be vaccinated and will continue administering vaccinations for the foreseeable future," spokesman Karen Pojmann said.
The number of active cases has dropped to 23 inmates and three staff, marking a steep decline in the disease, which has killed 48 inmates and six prison employees.
In December, 455 inmates and 129 employees were infected with the coronavirus. The current count shows 23 active cases among inmates and three among employees.
The lockup in Fulton, for example, had more than 200 cases in December. Now it has 12.
Other hard-hit facilities include prisons in Farmington and Bonne Terre, which had a total of more than 500 cases during the outbreak.
Pojmann said there is no requirement for prisoners or employees to be vaccinated, despite concerns over how people live and work in close proximity within the state's 20 prisons.
"All staff and offenders are offered the vaccine; we aren't asking them to report the reasons why they do or don't choose to be vaccinated," Pojmann said.
But a team of inmates who produce videos and other media created an informational video with testimonials from prisoners who had been vaccinated in hope of convincing skeptics to get the shot, she said.
The department is not tracking staff vaccination rates. Pojmann said workers aren't required to report preventative health procedures to the agency.
Other states also are ramping up vaccinations of their inmate populations. Texas, for example, has vaccinated an estimated 50,000 of its prisoners in recent weeks.
Unlike other states that released thousands of prisoners at the beginning of the pandemic, Gov. Mike Parson has rejected calls to launch a similar program for elderly or at-risk offenders in order to ease the chances of inmates becoming ill.
The machines, which officials say will destroy 99.4% of the coronavirus that causes COVID-19 within 30 minutes, will also be placed in community supervision centers, the Transition Center in St. Louis and other state-owned facilities.
The department also acquired 40 disinfectant sprayers designed to cover surfaces with a disinfecting mist.
The total cost of the purchases is $1.2 million. The state used federal stimulus dollars to pay for the equipment.