JEFFERSON CITY • With St. Louis Sheriff Vernon Betts looking on, Missouri Gov. Mike Parson signed a law Friday that will expand where Betts' deputies can arrest people.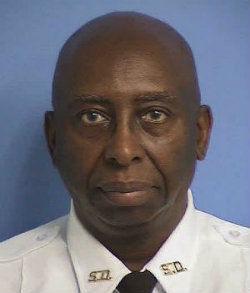 Currently, St. Louis is the only sheriff's department in the state where deputies can only enforce courtroom security, transport prisoners and deliver summons.
Once trained and certified, the change would allow them to make arrests anywhere police officers can.
Following the signing, Betts said his department is the largest in the state and should meet the same professional standard of every other sheriff's office in Missouri.
"The citizens of St. Louis deserve to have deputies who meet this basic law enforcement standard," Betts told the Post-Dispatch. "This is a big thing. It puts us on par with everyone else in the country."
Betts emphasized that the sheriff's office is not seeking to replace the St. Louis Police Department as the agency responsible for enforcing the criminal code.
But, in some instances, deputies could be used to monitor parades or other large events, freeing up police to patrol elsewhere.
"We're not seeking to become police officers," Betts said. "But we want to make sure the people of St. Louis feel safe."
Parson, a former sheriff in rural southwest Missouri, has said public safety is a top priority in his administration.