ST. LOUIS — As a preteen Jaylon McKenzie was glued to the TV during the 2016 NFL draft when the Dallas Cowboys selected Ezekiel Elliott as the team's first-round pick.
Jaylon watched as Elliott, a running back who grew up in Alton not far from Jaylon's home in Belleville, crossed the stage. Jaylon pictured himself one day accepting a jersey of his own.
And he was soon on his way. In November, Sports Illustrated named the young football star as one of six athletes who would rule the future of sports. By age 14, Jaylon already had two verbal college football scholarships.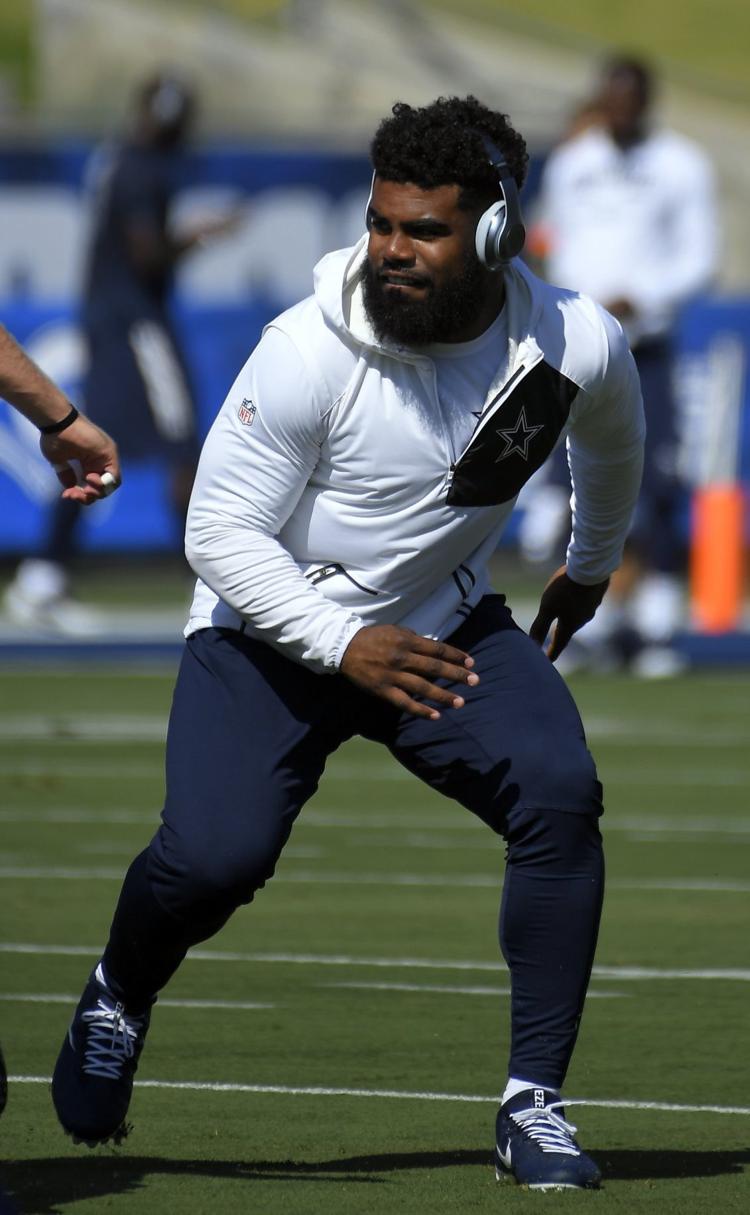 Two days later, his mother Sukeena Gunner got a call. It was a representative for Elliott. The NFL star wanted to pay for Jaylon's funeral.
"It's so generous," Gunner said. "I remember Jaylon watching him cross that stage and thinking: 'I can do this,' so it means a lot."
Elliott grew up in Alton, but attended John Burroughs School in Ladue, where he led the team to three straight state championship football games.
Gunner said Elliott was one of three NFL athletes who called and offered to help the family after Jaylon's death, but the other two asked to stay anonymous.
Illinois State Police said Jaylon was shot at a home in Venice about 11:40 p.m. Saturday and died soon after at a hospital.
Gunner said witnesses told her that Jaylon was hit by a stray bullet after a fight broke out at a party. A 15-year-old girl was also critically wounded in the gunfire, police said.
"It's so hard to fathom that someone took my baby from me, because he dreamed so big," Gunner told the Post-Dispatch this week, fighting back tears. "I can just remember him coming into my room and telling my husband to call his name. 'We have a 5-6 running back, Jayyyyy-lonnnn MacKenzieeee.' And he would run into the room after his name was called."
No arrests have been made in the shooting. Authorities asked anyone who witnessed the shooting to call Illinois State Police Investigations Case Agent Scott Wobbe at 618-381-1467.
A GoFundMe fundraiser set up by Gunner's sorority sisters to support the family had raised more than $1,000 by Wednesday.
A wake will be held from 5 p.m. to 8 p.m. on May 17 at Greater St. Mark Church of God in Christ, 4325 State Street in East St. Louis. The funeral will be May 18 at noon at Scottish Rite Masonic Bodies, 1549 Frank Scott Parkway West in Belleville.
"Jaylon always said he'd be famous one day," Gunner said. "So I know that is what he would have wanted."