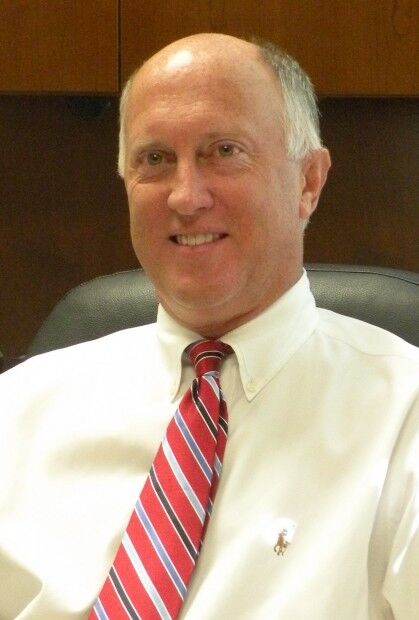 Michael Wright, the Warren County prosecutor for 22 years, was named Tuesday to a new associate circuit judgeship in the county by Gov. Jay Nixon.
Meanwhile, in Lincoln County, the governor appointed a former judge, Patrick Flynn, to replace Associate Circuit Judge Ben Burkemper. Burkemper is resigning to join the staff of Attorney General Chris Koster.
Wright was first elected prosecutor in 1990 when that job was parttime and continued when it became a fulltime post in 2002.
Wright is a former president of the National District Attorneys Association and the Missouri Association of Prosecuting Attorneys.  Last year, he was picked as prosecutor of the year by the Missouri prosecutors' group and the Missouri Bar Association.
Warren County qualified for a new associate judge - increasing its total to two from one - because the county's population exceeded the 30,000 level in the 2010 census.  State law allocates a second judge when that threshold is reached.
Under state law, Nixon now will get to also appoint a new prosecutor to succeed Wright.
Nixon, a Democrat, crossed party lines to pick Wright, a Republican. Typically governors choose someone from their own party to fill local-level vacancies.
That's what happened in Lincoln County, where Flynn and Burkemper are both Democrats.  
Flynn was an associate circuit judge from 1991 to 2002 before going into private practice.  In that role, he also has served as city attorney and city prosecutor for several communities.
He also has been a member of the Lincoln County Domestic Violence Board and formerly taught at Lindenwood University.