Paula Neely dialed a phone number in March 2017 that she now says saved her son's life.
She had gone to police for help after a gunman targeting her son, then 23, shot at him from a passing car while he was walking in north St. Louis. Her son escaped unhurt by jumping over a fence and running away.
"Witnessing the scratches on my son's hand and legs from jumping the fence, the fear in his eyes, the shakiness in his voice, I knew the threat was real," said Neely, 42, of St. Louis.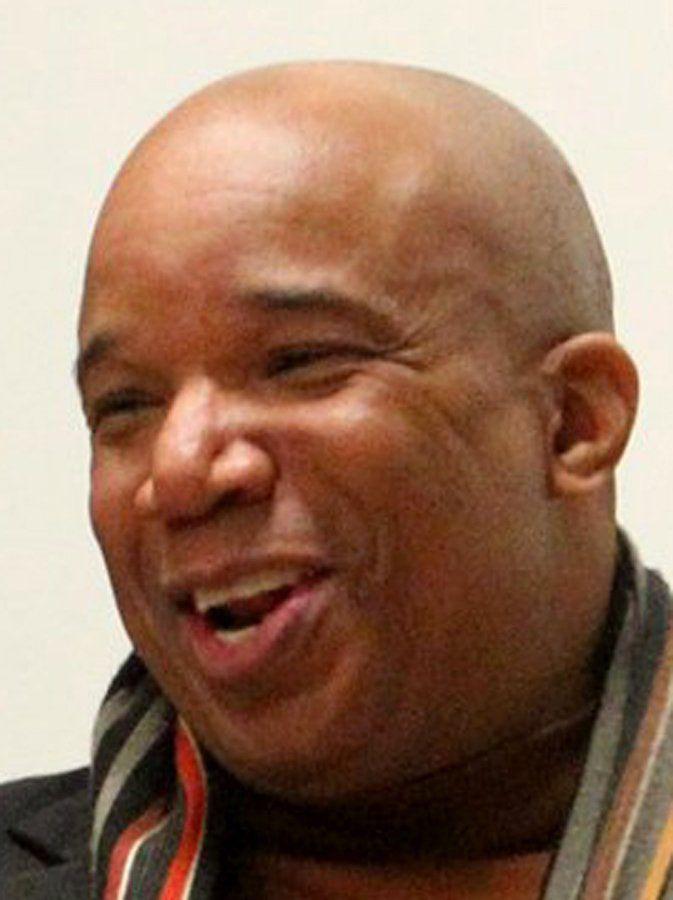 In the car, Neely and her mother heard a radio advertisement about a program to intervene in ongoing conflicts — a program that is inspiring copycats nationwide. It was spearheaded by James Clark, with the nonprofit group Better Family Life.
"It was everything that related to my situation," Neely said. "That was God speaking to me."
She called the phone number in the ad and met with Clark that same day. She showed him threatening messages her son had exchanged with the gunman and told him how to contact her son.
Better Family Life helped pay to move Neely's son out of Missouri while Clark and his team tried to convince the other man to drop the fight.
Clark called Neely every day to update her on the progress, she said. He let her know he helped the gunman find a stable job as part of an effort to motivate him to seek more out of life.
About three months later, Neely's son was back in St. Louis, with the guarantee no harm would come to him, Neely said. There have been no problems since, she said.
Neely's case was one of 60 conflicts that had involved gun violence or were likely to escalate to gun violence that Better Family Life's de-escalation team has intervened in since December 2016, Clark said.
Of those, they've successfully calmed 56, averting shootings and saving lives, Clark said.
The Missouri Foundation for Health is funding the de-escalation team's efforts and an evaluation of the de-escalation program being done by the Brown School of Social Work at Washington University. 
The de-escalation approach has also drawn praise from top U.S. law enforcement officials.
In December, Clark was one of 16 people nationwide to be awarded a Project Safe Neighborhoods Award by the U.S. Department of Justice. President Donald Trump praised Clark and the de-escalation program at the department's Project Safe Neighborhoods conference Dec. 7 in Kansas City.
Clark was nominated for the award by Jeff Jensen, U.S. attorney for the Eastern District of Missouri. Jensen had invited Clark to present his program to other federal prosecutors at a meeting in Washington in March.
Since then, federal authorities from Delaware, Kentucky, Alabama and the Western District of Missouri have visited St. Louis to meet with Clark and see how they can replicate the de-escalation model.
'we must stop killing each other'
The de-escalation program grew out of an awareness campaign Better Family Life started in early 2016, Clark said.
The nonprofit group made black-and-white yard signs saying "We must stop killing each other" and handed them out as they went door to door in disadvantaged neighborhoods to connect people with social services.
"They would say, 'We see your signs, but Byron and Mike, they got a beef with each other and if they see each other they're going to get killed,'" Clark said. "So we started asking what we could do to help."
Clark reached out to area clergy members to ask if they would open their doors for social workers and counselors to meet with the fighting parties and talk things out.
Over time, they set up "de-escalation centers" at four churches and posted fliers advertising the centers at barbershops, gas stations, nightclubs and corner stores. They eventually had to pull radio advertisements for the de-escalation hotline because they couldn't keep up with the demand.
Once notified of a conflict, Clark said he works with trained conflict mediators, outreach workers with "street cred," and licensed counselors with the goal of cooling things down within three days. It often takes much longer.
If the combatants aren't ready themselves to work toward peace, the de-escalators identify their "circles of care," people who can help pressure that person to resolve the feud peacefully, Clark said. Most of the time it's a mother or grandmother.
"A lot of the time, when we call a combatant and say we understand you have a conflict and we would like to see it come to a peaceful resolve, they're ready," he said.
"If not, we call Grandma and say, 'Did you know your grandson is involved in a conflict?' We have them call her grandson and then call us right back. That conversation from a loved one is riveting."
The outreach specialist is someone from the community who can relate to the combatants, who often have criminal histories, Clark said.
"Both of them understand the code of the street, they understand the environment, they understand the verbal and nonverbal communication," he said. "That's a skill set."
The de-escalation centers also have counselors who help anyone who has been shot or lost a loved one to gun violence deal with trauma and curb the urge to retaliate.
Anxiety and fear
The de-escalation approach is one of many, but it's unique, Clark said.
"Until now, there was no space for the community," Clark said.
"There is a lot of anxiety that people feel when they go to the police. There's fear of retribution. There's fear of being labeled a snitch and the social dynamics that come with that."
Zachary Keys called the de-escalation hotline in June.
Keys, 52, of St. Louis, had been in turmoil after hearing that his son was close to coming to blows with a cousin. Two other members of Keys' extended family had already been in a violent conflict that turned fatal, he said.
After giving Clark the information about the conflict, Keys got a call from his son.
"He said, 'I can't believe you called Mr. Clark on me,'" Keys said. "I said, 'Regardless of whatever conflicts or issues we have going on, I'm not going to let you go out like that. If I had to do it again, I would.'"
Keys said he could tell things had calmed down because of the respect with which his son talked about Clark.
"Him and his cousin — I don't know how they communicate today," Keys said. "But they haven't harmed each other."
Moving out
When two parties in conflict won't agree to drop the fight, Better Family Life has another tactic. Clark's team has moved three people out of state and helped give them a fresh start, he said.
Regina Askew's son was one of them.
She called Clark from a hospital emergency room, where her son was being treated after he was wounded in a drive-by shooting while sitting in front of his sister's home in Spanish Lake.
Days earlier, he was sitting in a car in a McDonald's parking lot on Bellefontaine Road when gunmen targeting him from another vehicle shot the car up.
Askew's son wouldn't tell his parents or police what led to the shootings.
"All we know was that our son was being shot at, and we couldn't let that continue," Askew, 61, said.
While their son was in the hospital, the Askews decided he didn't need to be in St. Louis any longer.
"It was clear to us that it wasn't about getting two people together — somebody was literally trying to kill him," she said.
But her son couldn't move at will because he was on court-ordered probation, Askew said.
Clark called the courts, spoke with her son's probation officer and got the green light for him to leave Missouri. The whole arrangement took about 45 days, Askew said.
Now, her son is "doing a lot of the things we knew he could do as a young man," Askew said.
"He's making decisions about what direction he wants his life to go in without having to look over his shoulder all the time. He can focus on living a productive life."
A national model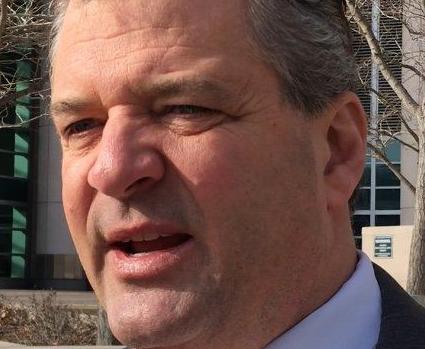 Part of the reason Better Family Life has been successful is because of its prior work and relationships built in the community, Jensen said.
"Their handprint in the community allows them to learn about ongoing disputes likely to lead to gun violence," he said. "They don't wait for people to come to them, they go out and meet the people in their living rooms."
Federal officials in other districts are trying to find existing organizations with that kind of credibility to replicate the de-escalation program, rather than create a new organization from scratch, Jensen said.
He said de-escalation is part of a larger cooperative effort between law enforcement officials, community groups and others to address gun violence from multiple angles.
"We are not going to prosecute and police our way out of this problem," Jensen said. "Using all methods and resources with the entire community working together is the only way we're going to solve this. And the de-escalation is an important part of this."
There are limits to the types of conflicts the gun violence de-escalation program gets involved in, Clark said. Conflicts where there are multiple adversaries on either side are difficult to negotiate.
But ultimately people are happy to be free of a threat, he said.
Neely said her son's pride was hurt when she called Better Family Life to intervene. The man he was fighting made fun of him for it on social media, at first.
"He felt a little emasculated, but at the same time, overall, I saw that in his eyes he was joyous that I did it. Because it was something that he would not have done himself."
Editor's note: This article has been updated to clarify the Missouri Foundation for Health's involvement in the de-escalation program. 
---
Photos: Wear Orange Day march against gun violence
Wear Orange Day march against gun violence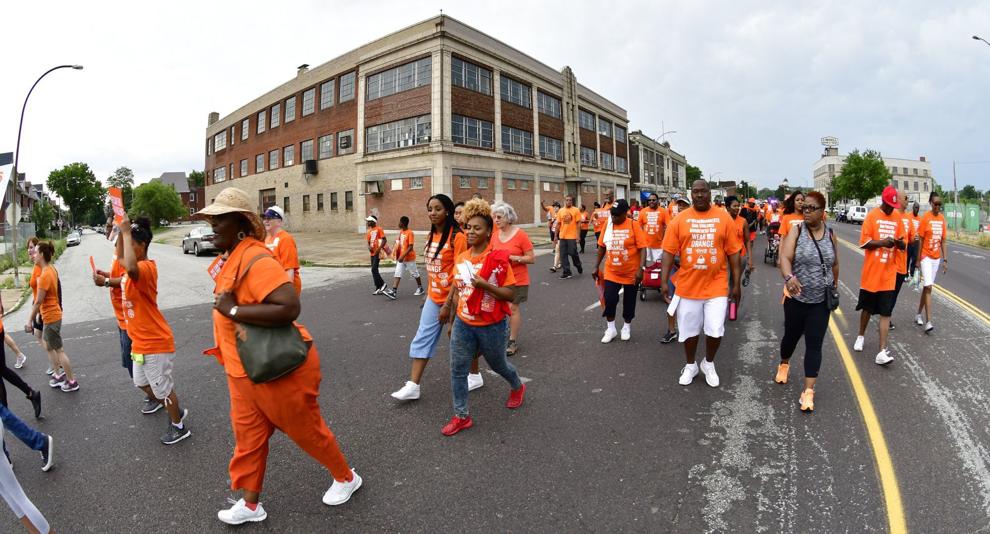 Wear Orange Day march against gun violence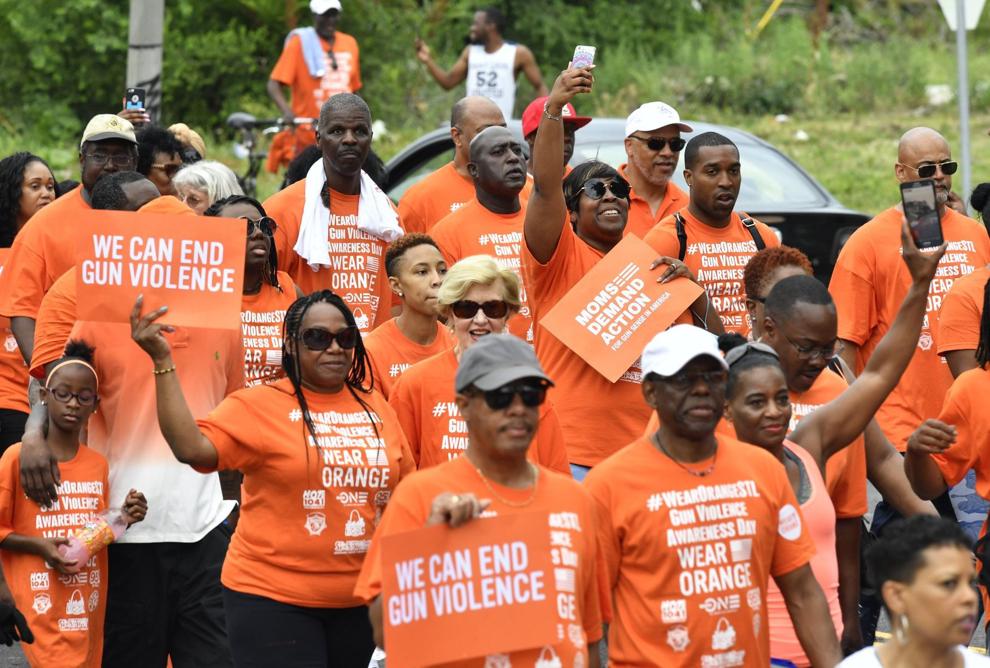 Wear Orange Day march against gun violence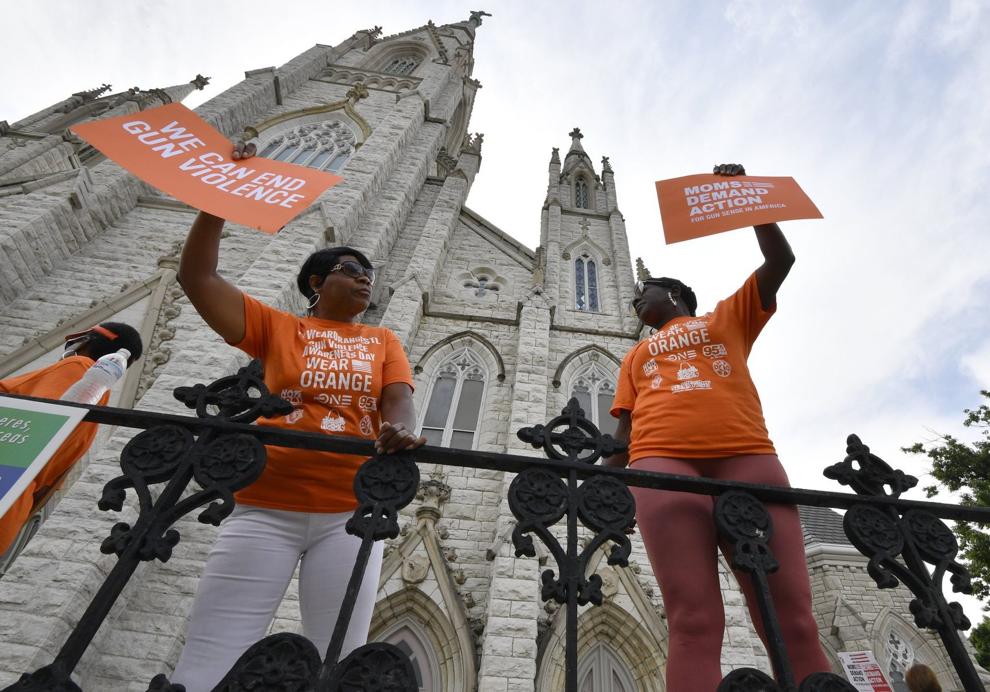 Wear Orange Day march against gun violence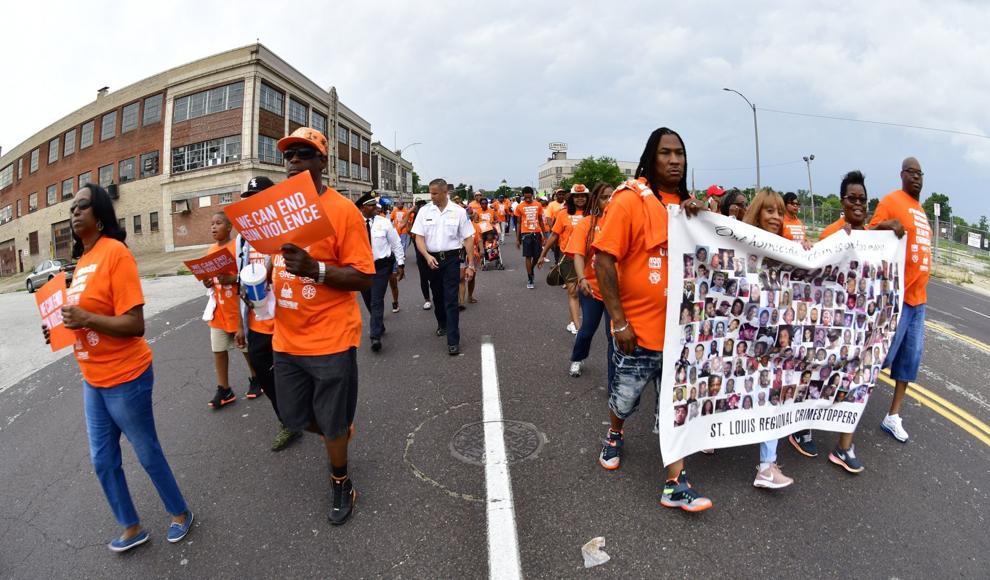 Wear Orange Day march against gun violence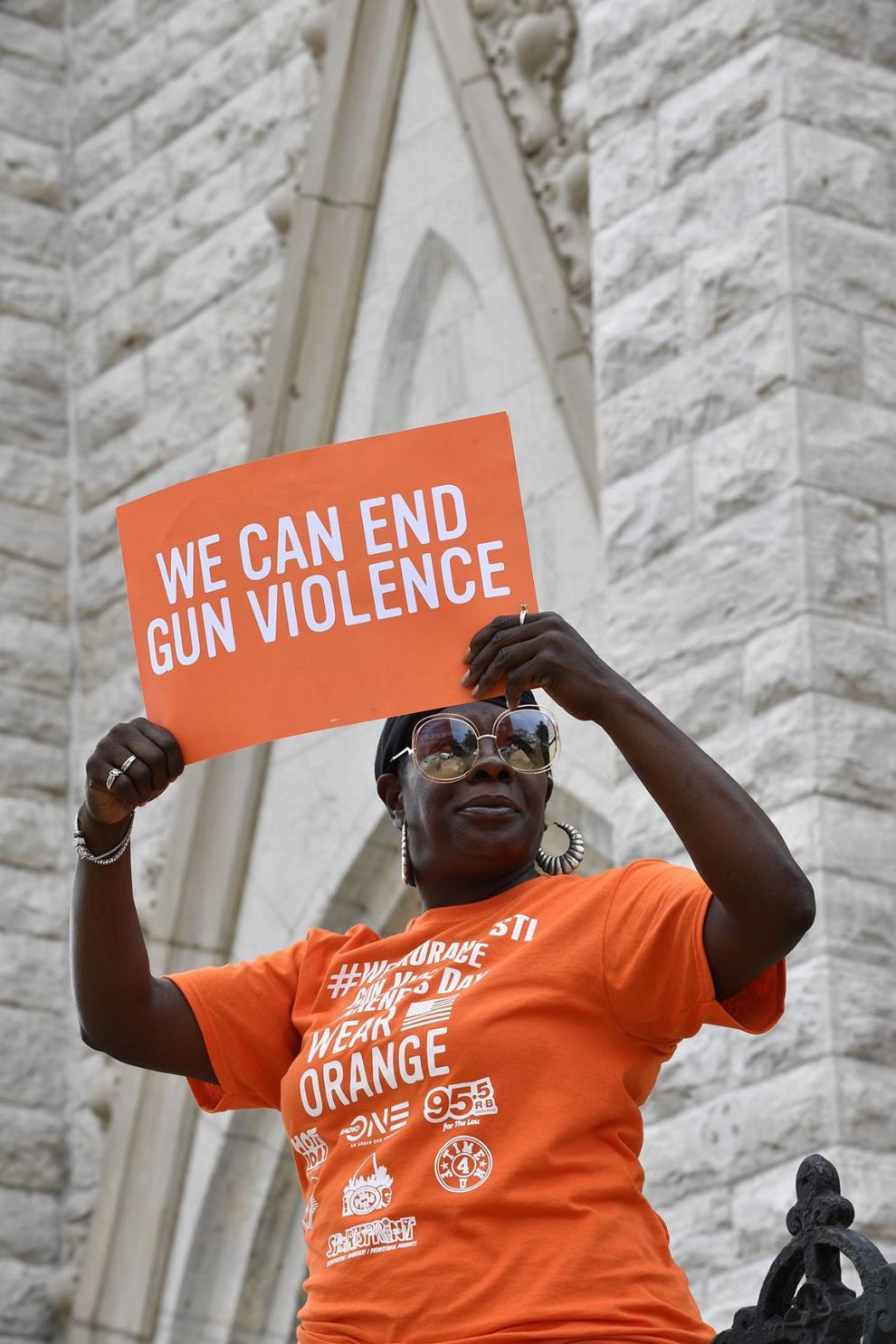 Wear Orange Day march against gun violence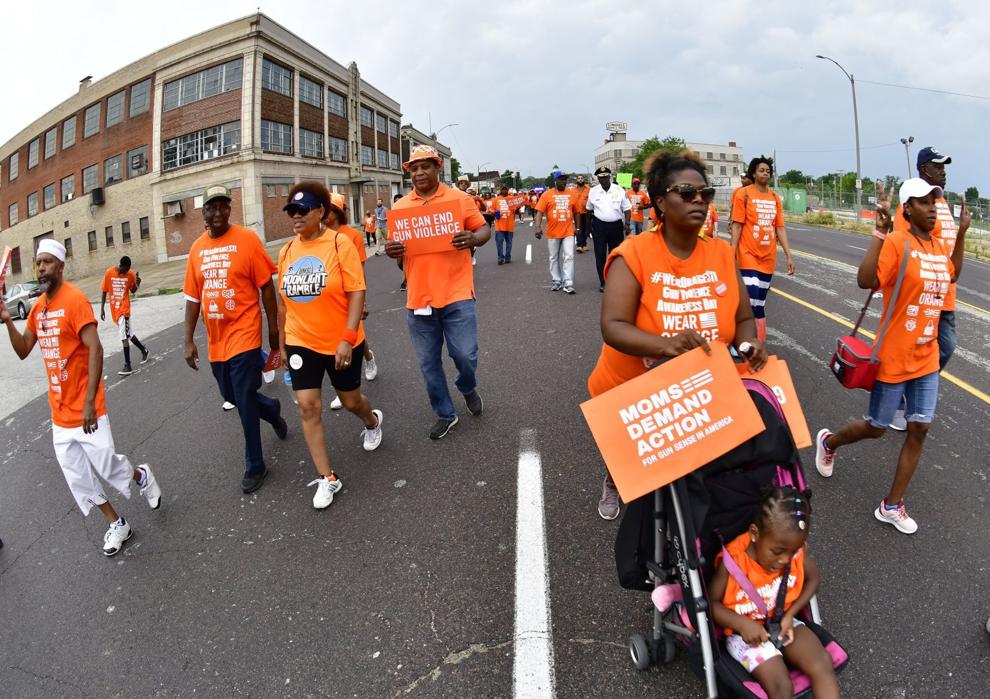 Wear Orange Day march against gun violence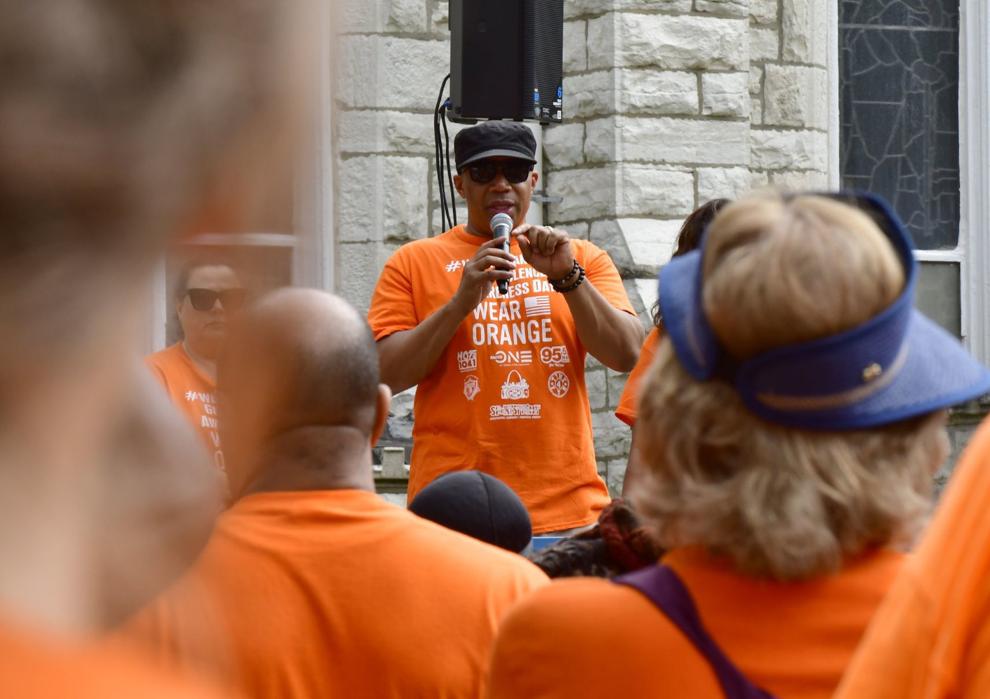 Wear Orange Day march against gun violence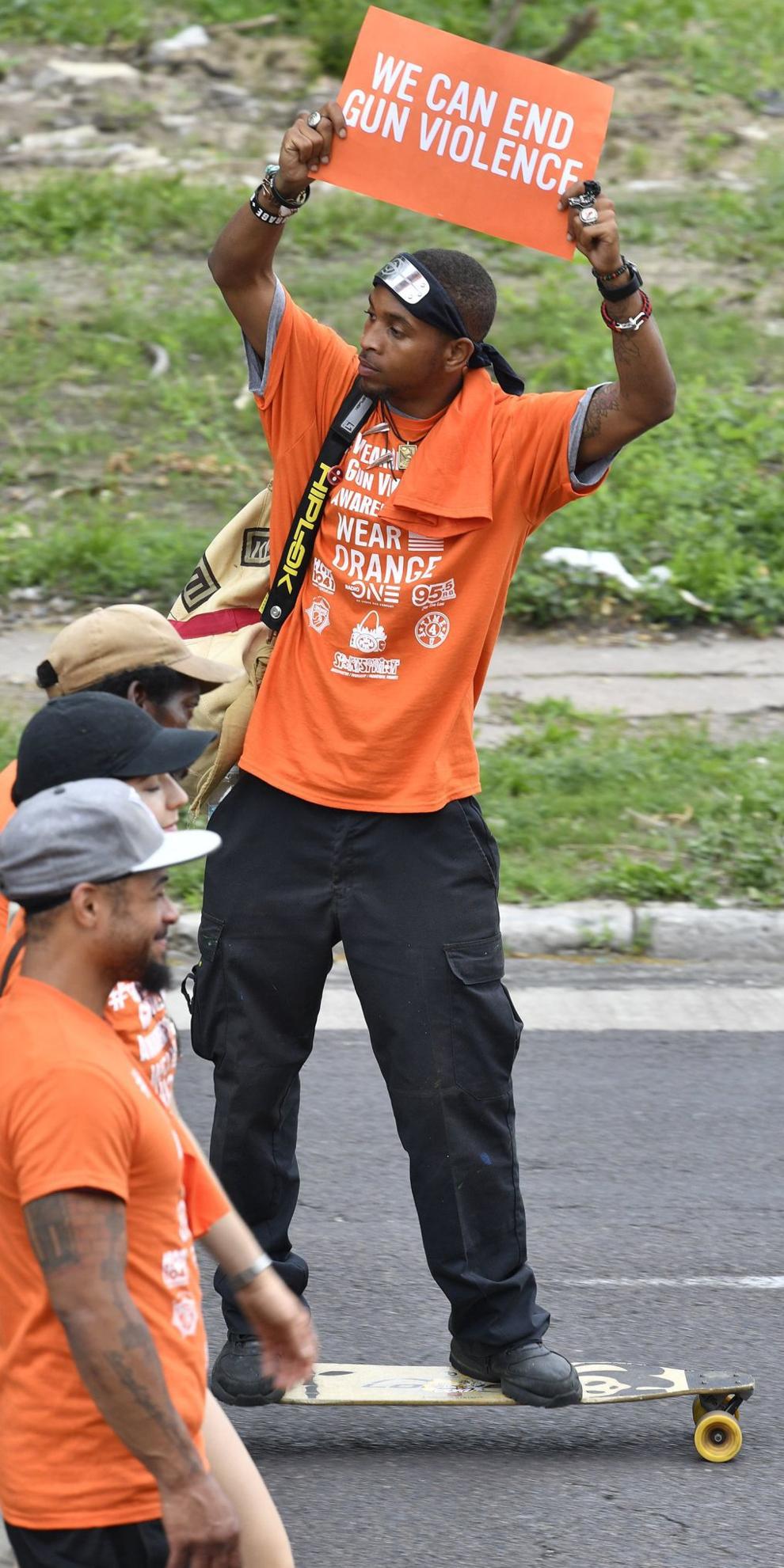 Wear Orange Day march against gun violence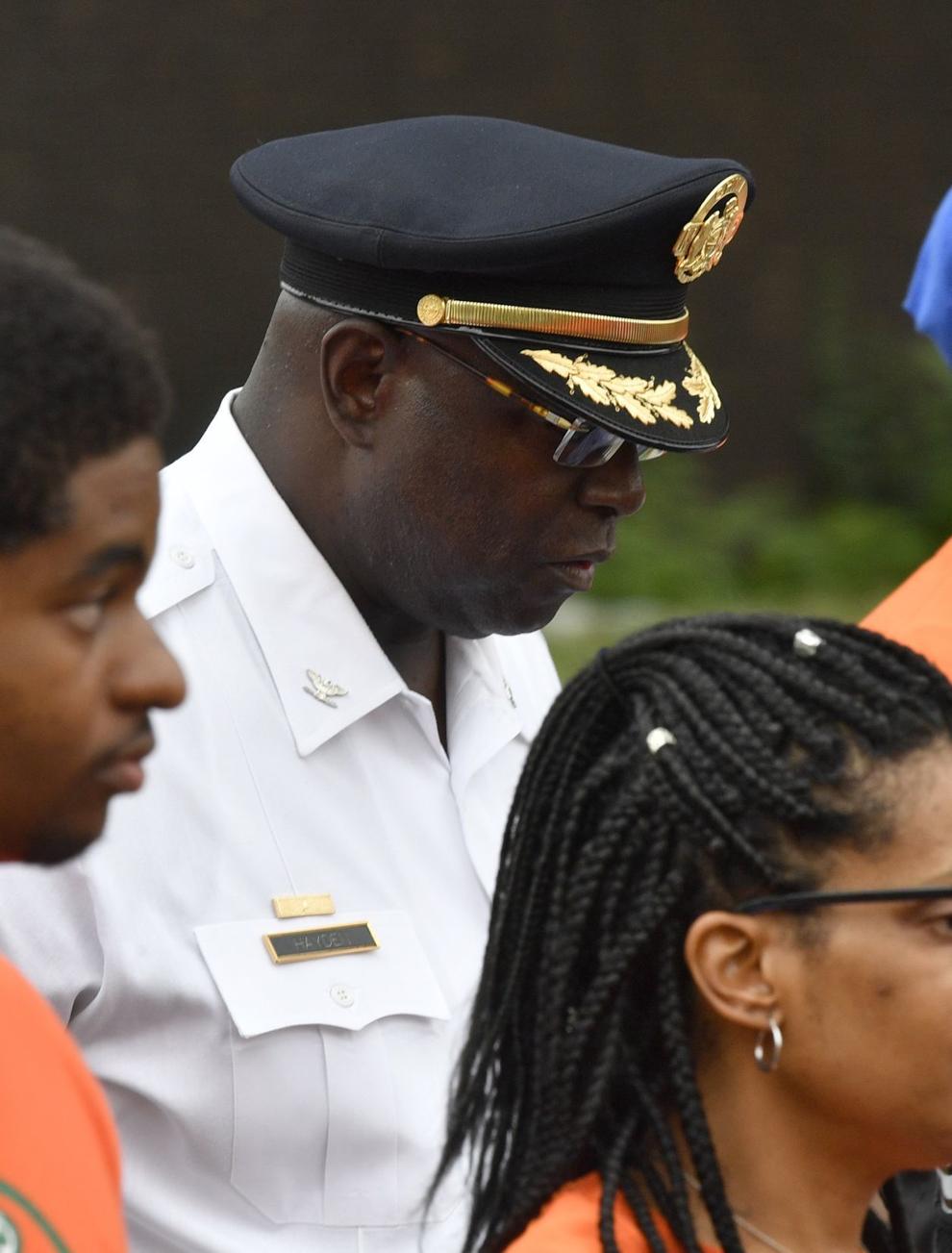 Wear Orange Day march against gun violence
Wear Orange Day march against gun violence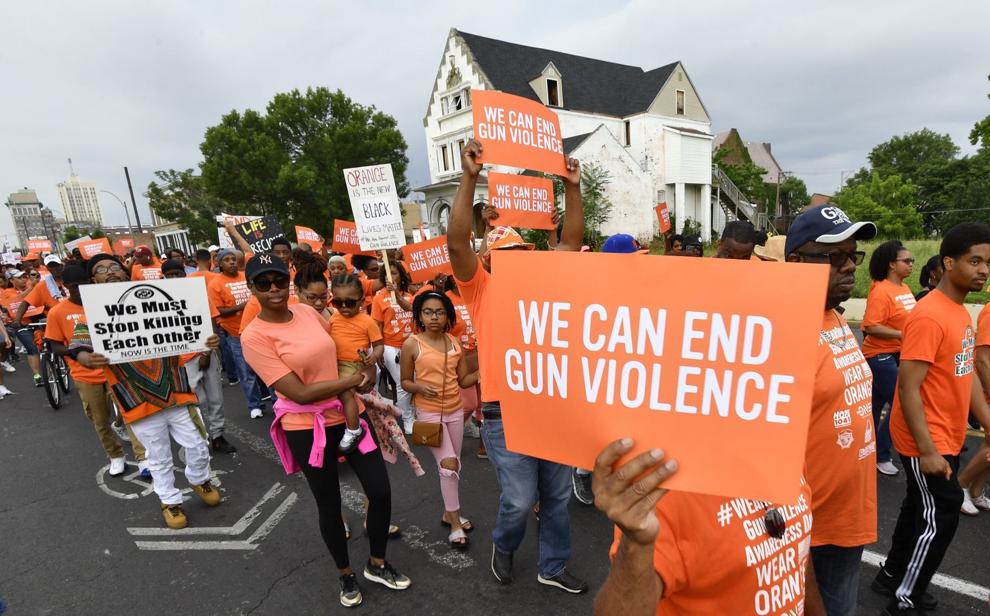 Wear Orange Day march against gun violence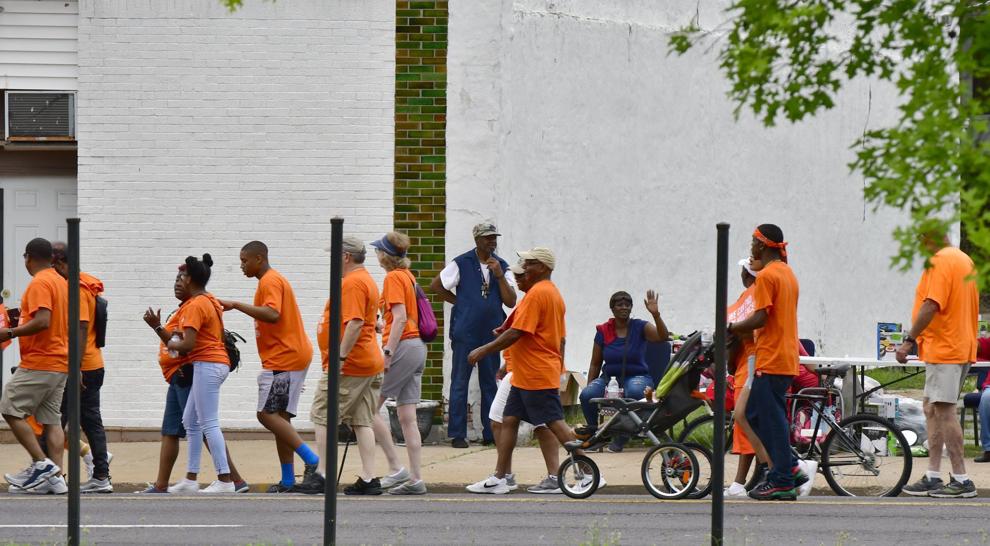 Wear Orange Day march against gun violence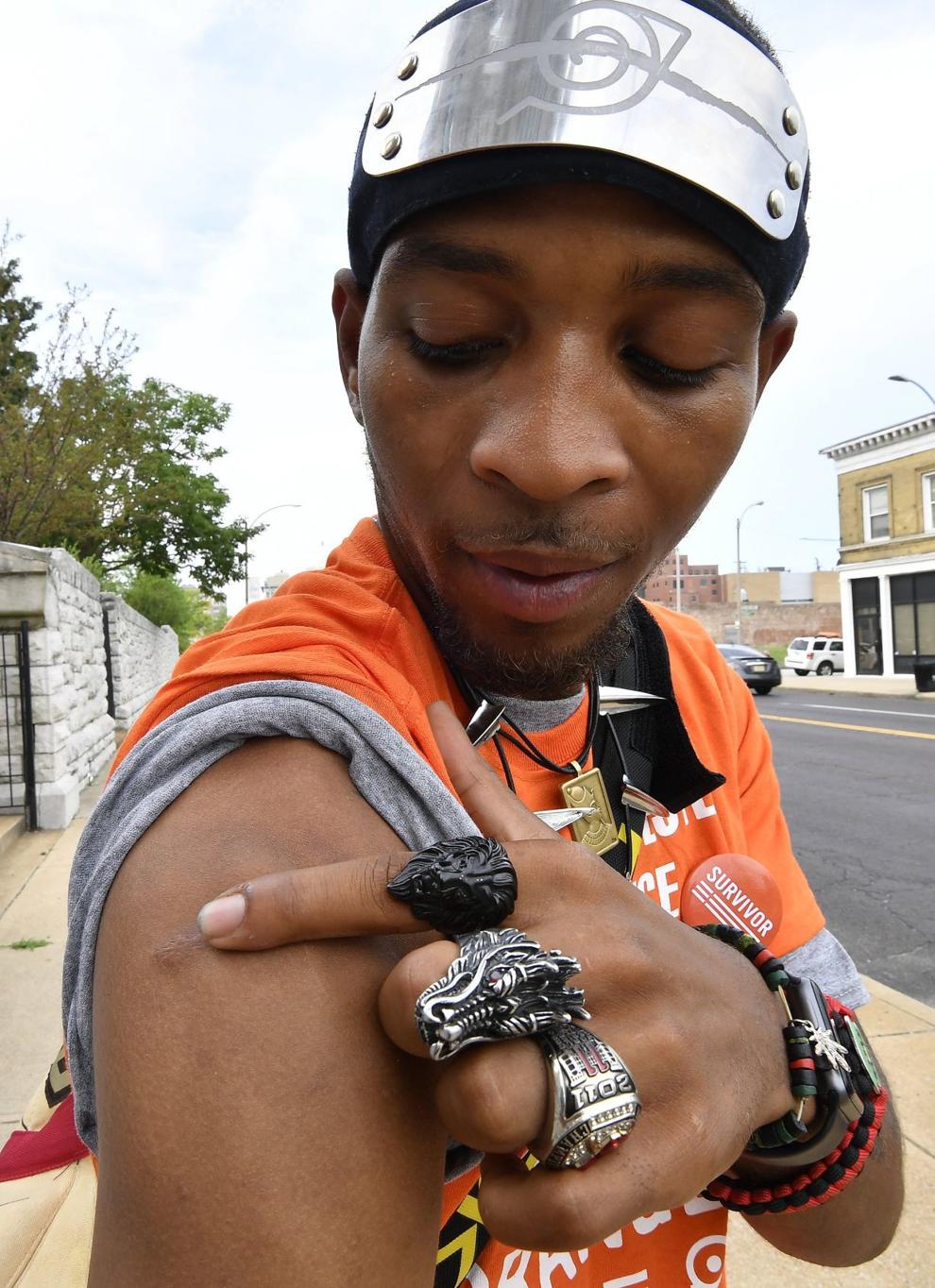 Wear Orange Day march against gun violence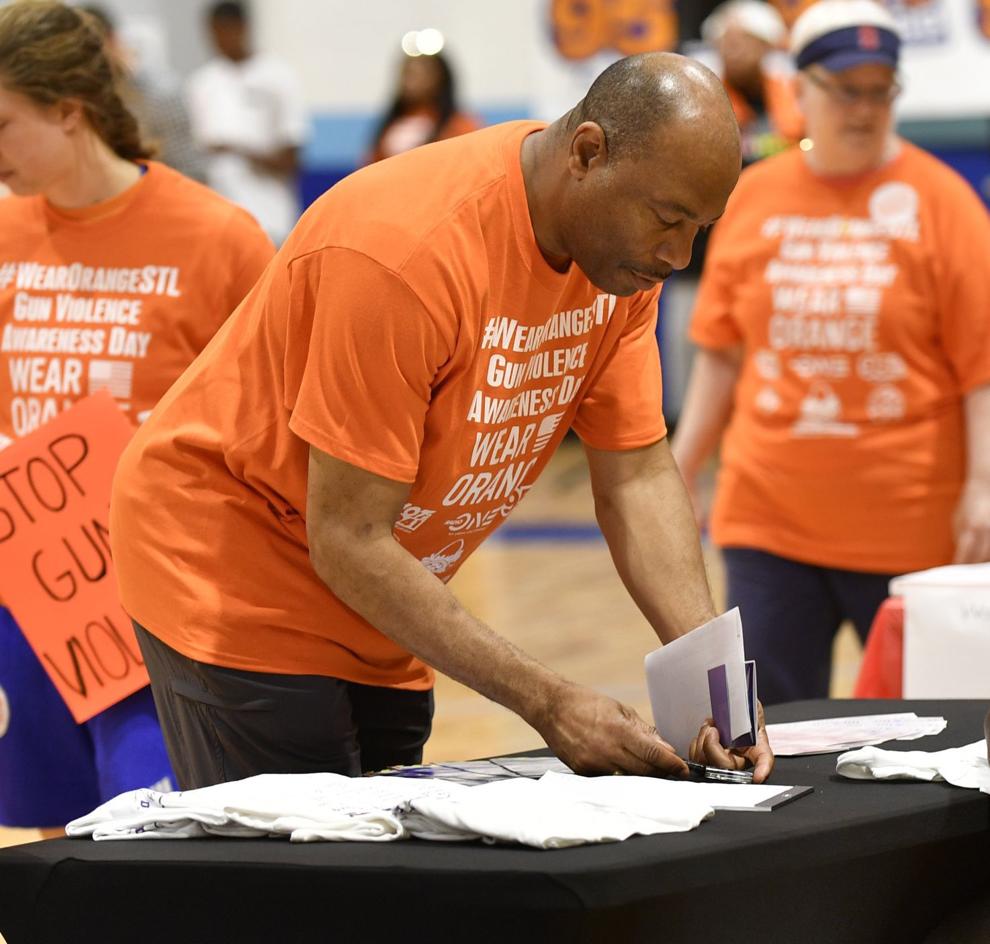 Wear Orange Day march against gun violence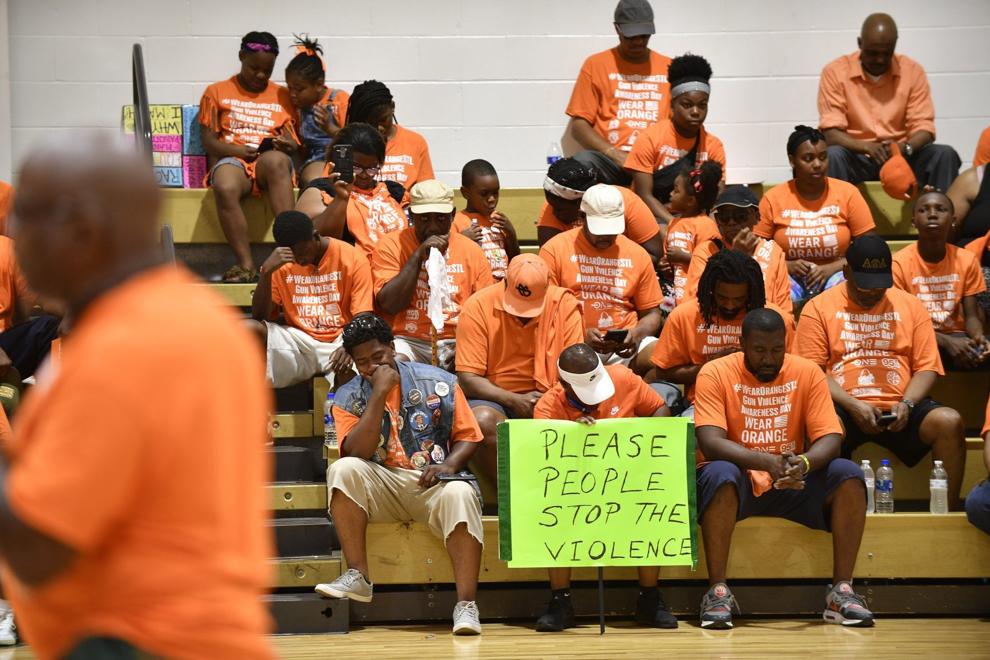 Wear Orange Day march against gun violence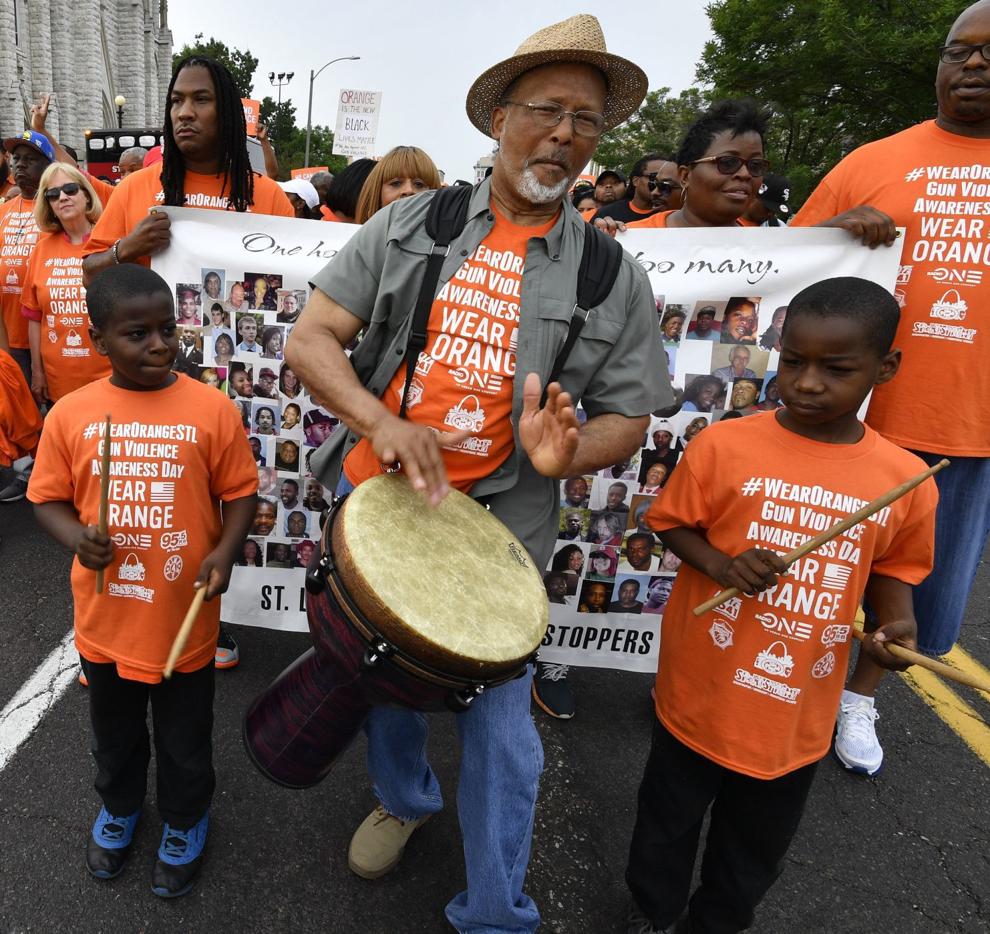 Wear Orange Day march against gun violence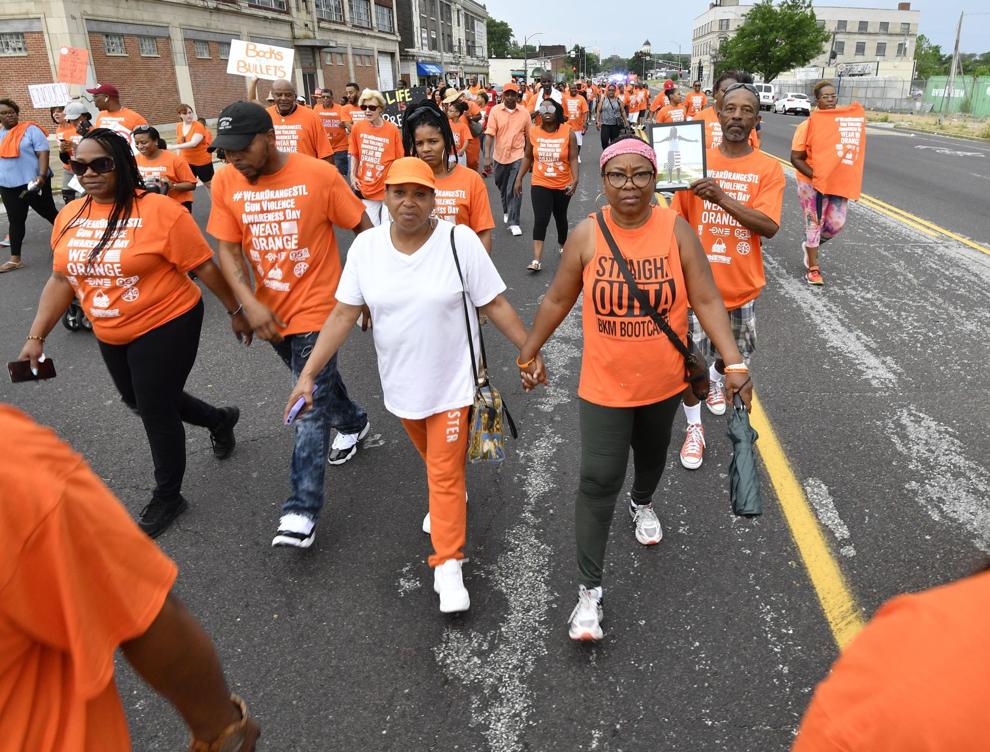 Wear Orange Day march against gun violence