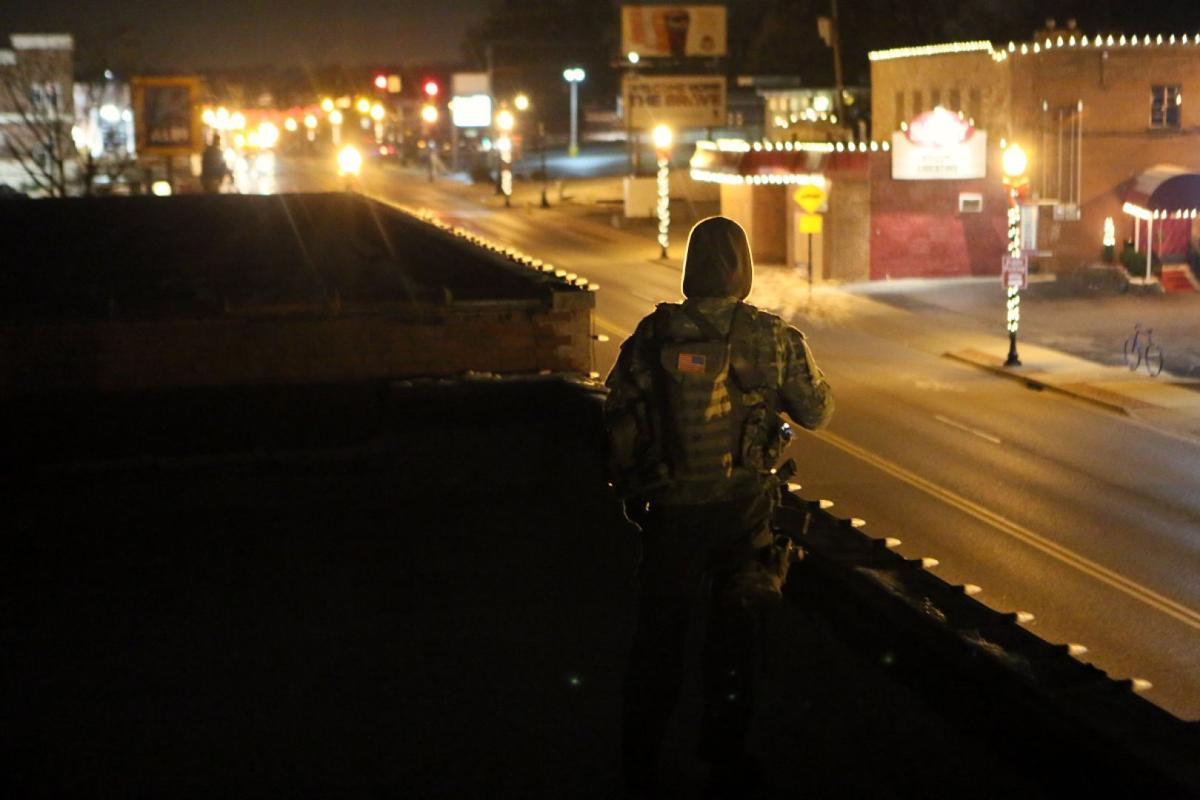 ST. LOUIS • A volunteer group of security guards associated with the national constitutional rights organization Oath Keepers says it never abandoned its post in Ferguson after being targeted by police for operating without a license.
St. Louis County police confronted the well-armed volunteers early Wednesday as they guarded the rooftops of buildings previously vandalized during unrest in Ferguson.
"The reason the Oath Keepers were not allowed to remain on the rooftops is that the individuals from the group did not adhere to St. Louis County ordinance regulating security officers, couriers, and guards," St. Louis County police spokesman Shawn McGuire said Tuesday in a prepared statement.
He said ordinance 701.115 lays out the requirements.
"As a matter of public safety, the St. Louis County Police Department must adhere to our policies that ensure security personnel have the required background and qualifications to perform such a role," he added.
Sam Andrews, a local leader of Oath Keepers who in the original Post-Dispatch story on this topic wouldn't provide his last name, said Tuesday that the guards returned to their posts after being told of the county's regulation.
"Once we read the statute, we laughed at it," he said. "Then, the next night, we were there."
He pointed out part of the ordinance that describes a security guard as a person who is "employed." He said the Oath Keepers active in Ferguson include former or off-duty police officers, as well as people with extensive military experience. He said all are unpaid for the work they are doing above a strip of stores and apartments two blocks from the Ferguson police and fire departments.
"This is not America," he said. "We don't tax volunteers."
Since they've been back on the rooftops, Andrews said police haven't tried to enforce the ordinance.
"Now that they know who some of our guys are, I suspect they are a lot less likely to challenge us," said Andrews, a weapons engineer and former government contractor.
More Oath Keepers, upset by the damage to Ferguson and the police crackdown on the volunteer group, have been calling to come to Ferguson to help if needed.
McGuire, of the St. Louis County police, referred follow-up questions about the Oath Keepers to the St. Louis County counselor's office, which could not be reach for comment Tuesday.