LAKESHIRE • A former Affton High School football standout forced his way into a South County home and was shot and killed by an off-duty officer inside after a Facebook dispute over Black Lives Matter apparently boiled over late Saturday afternoon.
That's what can be pieced together from the accounts of police and an uncle of Tyler Gebhard, who said the young man had been struggling with mental health issues.
"He walked over there and into a gunfight," Gebhard's uncle, Patrick Brogan said, drawing on accounts offered by friends of his nephew. "When he got there, he was met with a gun and the guy killed him." 
Authorities said Gebhard, 20, and the officer were acquainted, and Gebhard made Facebook threats to the officer's family and "uninvolved members of the community" in advance of the Saturday encounter with the unidentified officer.
Gebhard threw a 50-pound concrete planter through the window and entered the Lakeshire residence as the officer's wife, mother-in-law and two young children struggled to escape through a bedroom window, St. Louis County Police Chief Jon Belmar said. The off-duty officer shot and killed Gebhard.
"I don't think the officer had a choice — I honestly don't," Belmar told reporters on Saturday, labeling the situation "a very difficult position to be in."
Lakeshire, with about 1,400 residents, has just 11 streets and is 0.2 square miles. In November, officers shot and killed a man in the tiny community after he attacked family members with a hammer and knife.
Sports, and struggles
Gebhard was remembered Sunday as an athlete who excelled at football as well as golf.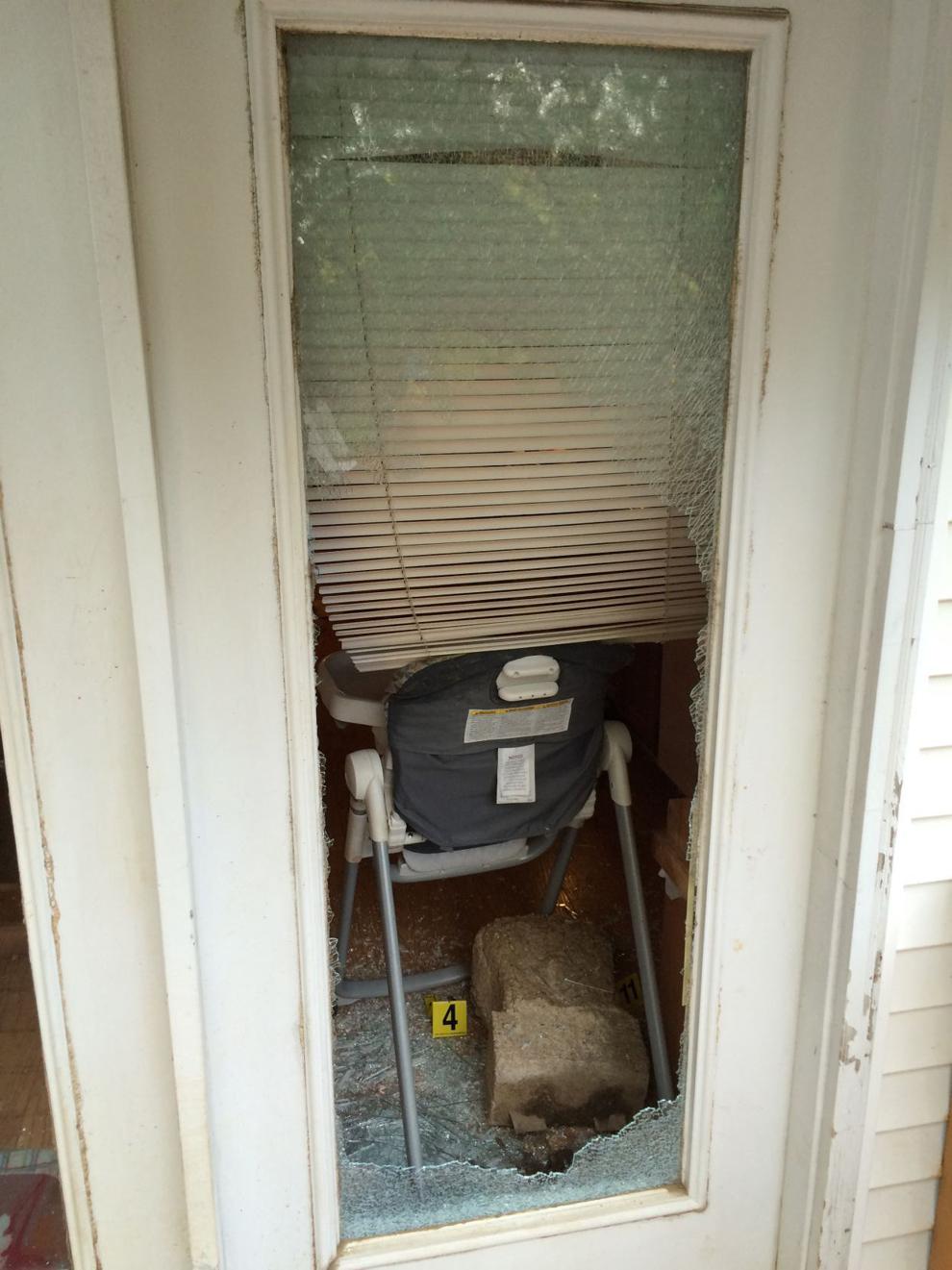 "He was a sweetheart," said Nikki Toal, a family friend and resident of Waterloo. "The nicest person you could ever meet."
The 2014 graduate of Affton High was a running back and linebacker.
"Tyler was a good student and a good athlete," said Dan Oliver, head football coach and athletic director at Affton High School. 
But Gebhard waged a long battle with bi-polar disorder, according to his uncle.
"He was like a normal 20-year-old, (the family) had to stay on him to take his medication," said Brogan, also of Waterloo.
The uncle said the disorder worsened during Gebhard's first year at Southeast Missouri State University in Cape Girardeau. The 6-foot-1, 220-pound Gebhard was listed as a walk-on fullback on the Redhawks' 2015 spring football roster, but didn't play in any games, according to the Southeast Missourian newspaper.
"He had a lot of mental problems the last few months," Brogan said. "A lot of difficulties in life."
Break-in, shooting
Brogan said Gebhard and the police officer he befriended at a local church had clashed recently on Facebook over his nephew's support of Black Lives Matter.
Gebhard, who was biracial, supported the cause but was not an active participant in the protest movement, the uncle said.
His Facebook page contains numerous posts about police shootings of black men and the deaths of five officers in Dallas at the hands of a gunman targeting white officers. Some devolve into heated arguments and warnings of a "race war." Some posts are conciliatory, calling for black and white people to come together. One shows an image of a candle burning for the fallen Dallas officers.
But an online disagreement over the issues brought Gebhard to the Lakeshire home shortly before 6 p.m.
Belmar said Gebhard tossed the planter through the back window after being rebuffed by the officer's wife at the front door. She hid with other family members, including a toddler and an infant, as the off-duty officer went to check on the disturbance.
Members of the family in the bedroom said they heard the officer tell the intruder to "get down, get down, get down," and then heard several shots fired, Belmar said.
Gebhard was shot twice in the chest. He was pronounced dead at St. Anthony's Hospital.
The officer is a three-year veteran of the department who is now on administrative leave, Belmar said.
Gebhard lived in the 7900 block of Navajoe Street in the Affton area.
Brogan said the circumstances of his nephew's death are all the more painful because several members of Gebhard's extended family are in law enforcement.
"We are sick for both families because it was senseless," Brogan said. "It was a senseless death."